Lindsay Lohan finally breaks her silence on relationship with abusive ex-Egor Tarabosov: "I feared he may splash acid in my face"
But the redheaded beauty is currently quite close to becoming a nightclub magnate in Greece, which is somehow being looked at as a more successful venture than others from her past Lindsay Lohan (Getty Images)
Lindsay Lohan is working really hard to mend her 'party girl' image, even if that means having to come clean about some very dark moments of her life - relationship with her former abusive partner, Egor Tarabosov. In a recent interview with New York Times, the troubled star, who recently opened up a new beach club in Greece, talks about the details of her abusive relationship with the Russian businessman.
She revealed that her life took a drastic turn after her ex-boyfriend Tarabosov allegedly assaulted her in Mykonos, Greece. "It happened, here in Mykonos, on the beach," she told the Times. "And that was the moment where I switched and I was like, 'I'm going to take control of my life completely, and fire everyone and just rehire them when I'm ready.'"
She added, "And that's why I'm here today because it was on that beach where I got hit. I said, 'You know what? If there's anything I can do, I'm going to get that beach. It's going to be my beach.'"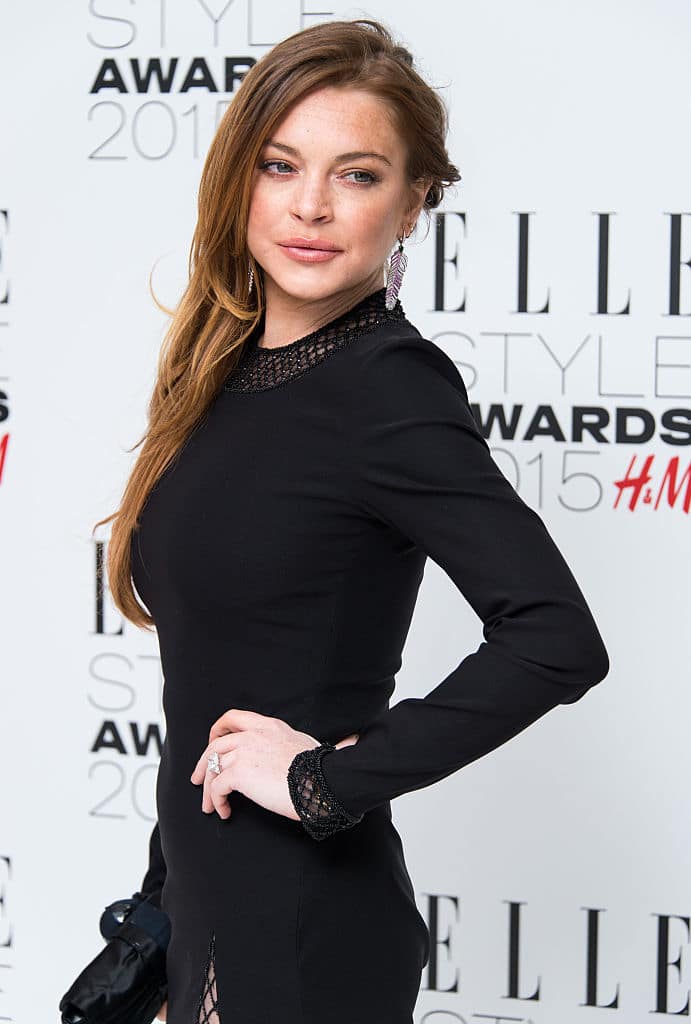 Lohan, who was recently declared the official face of Lawyer.com, dated Tarabosov from 2016 through 2017, while there were multiple reports suggesting that the couple had gotten engaged during the summer back in 2016 itself.
However, in August that year, footage of Tarabosov getting in a physical altercation with Lohan on the beach in Mykonos emerged on the internet, which ended up going viral within a short time span. In an interview later, Lohan revealed that Tarabosov had apparently broken into her home and had tried to strangle her.
"I feared that Egor may splash acid in my face. I jumped out to the balcony and shouted with all my force, 'He's trying to kill me, call the police!'" she said at the time.
However, Tarabosov has always refuted Lohan's abuse claims, and in his own statement given out to E! News, the Russian businessman said, "It has come to my attention that my former fiancée, Lindsay Lohan, is planning a new smear campaign against me in the Russian and international media."
"My relationship with Lindsay came to an end in July 2016. In the weeks that followed, there were numerous attempts to discredit my name by inaccurately portraying the nature of our relationship, publishing distorted facts, and making false accusations."
He continued, "I decided not to address those harmful and false statements at that time. As an international businessman, I aim to maintain a low profile and concentrate on developing my business. I also chose to keep my silence out of respect for Lindsay."
However, when Tarabosov heard about Lohan's interview where she had provided details of him trying to strangle her, he immediately ended up changing his mind, and therefore, his statements.
Tarabosov declared, "Today, I would like to state that all accusations made, and about to be made, by Lindsay against me are not true," he said. "I refuse to be dragged into the media storm created in the aftermath of our breakup. I will not be making any more statements with regards to my former relationship with Lindsay, but I will use all possible legal means to protect my name and reputation."
It is still interesting to know that Lohan, who told Wendy Williams in December that she hoped to buy an island soon, is open to having clubs under her own name open up in Mykonos, Greece, especially after the possibly horrific memories of abuse she might have from the place.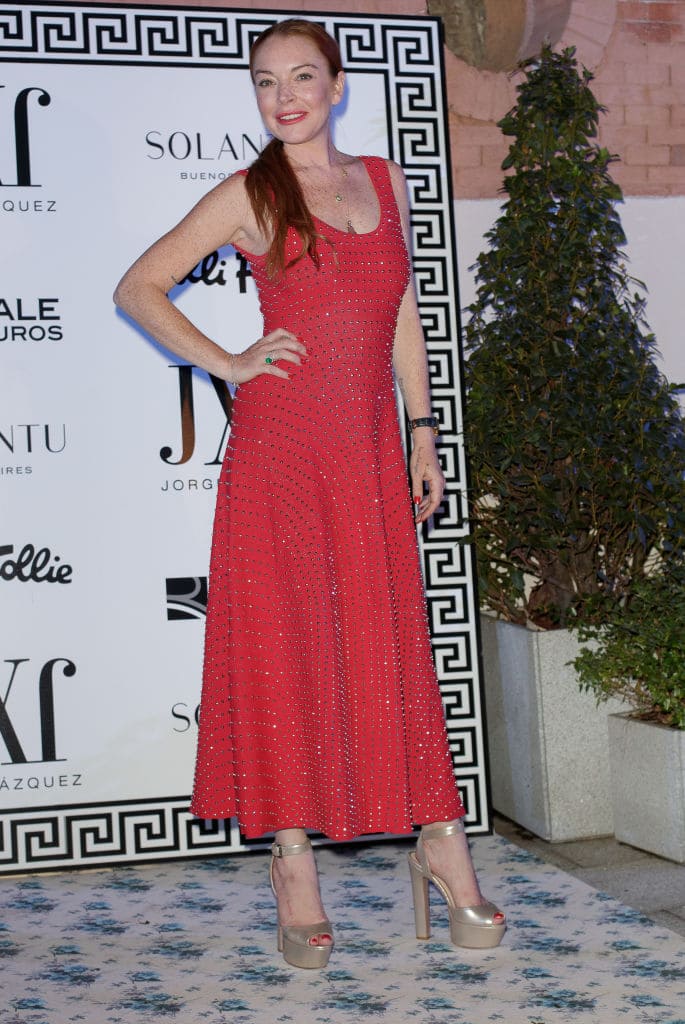 But the redheaded beauty is quite close to becoming a nightclub magnate in Greece, which is somehow being looked at as a more successful venture than some of the things that she's tried in the past, for example, being a fashion designer and a young lifestyle guru.
In another of her earlier interviews this year, the 'Mean Girls' actress talked about how she's left behind her old lifestyle and finds it uncomfortable to be called a 'party girl.' "What does that even mean?" she asked of the word "party" in her new cover story for Emirates Woman. "I get so uncomfortable with that word, 'party.' People are still stuck in the past, of the stories I had in LA and I hate it. It was all lies."
The troubled star also revealed that it was these rumors and false allegations against her that helped her make her mind up about opening a club in Greece in the first place. "I thought, 'What's the one thing that people have most misconstrued about me?'" she ponders. "It was probably about me always going to clubs, so I was just like, 'Well, I'll make my own.' And now I never go to clubs!"