Lil Wayne could be indicted for carrying gold pistol, drugs on plane after he says gun was 'Father's Day gift' Dwayne Michael Carter Jr aka the popular hip-hop singer Lil Wayne might be in real big trouble, according to emerging reports. Weezy has admitted to being in possession of a gold-plated pistol and various other drug paraphernalia that were discovered on his private jet after a search by federal authorities in Miami earlier last month.
As reported earlier in December 2019, the rapper was detained a couple of days before Christmas by the FBI, after investigators searched his plane in a Miami airport and found drugs and firearms aboard. Although Lil Wayne was detained for questioning by authorities at the time, he was later released. And now, more details have emerged on what exactly was found on his private Gulfstream G-V aircraft during the search.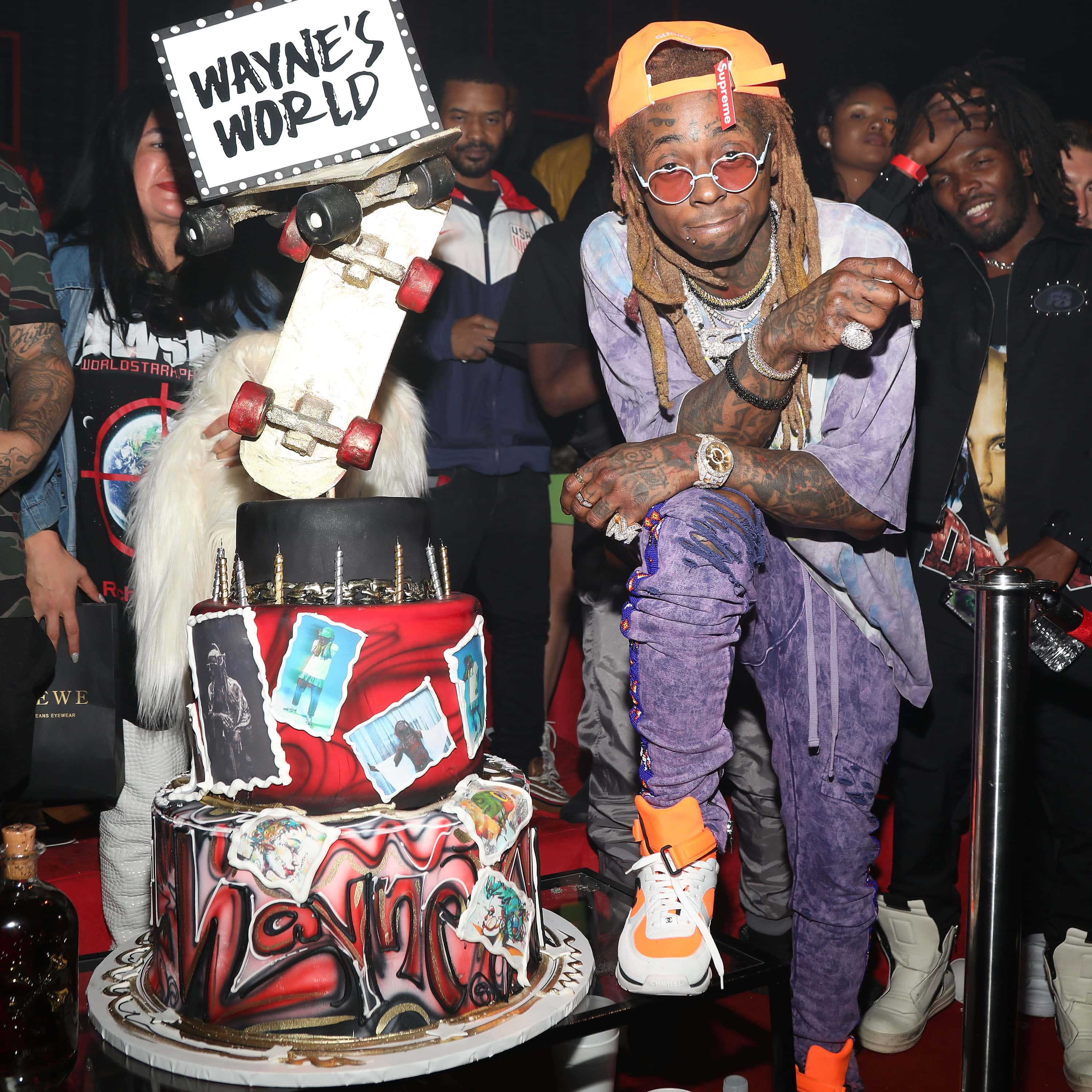 According to the newly-released court records that detail the December 23 incident at the Miami-Opa Locka Executive Airport, it was revealed that Lil Wayne, who appeared to be high while being questioned (the feds smelled weed on his jet), admitted to owning the gold-plated Remington 1911 pistol that was found in his bag.
He was quoted as saying that it was a "Father's Day gift". This could spell trouble for the South Florida rapper, since he already has a prior arrest for criminal possession of a weapon in 2010. He was convicted after a 40 caliber semi-automatic handgun was found on his tour bus in July 2007. Weezy was then imprisoned and had to serve eight months of a one-year sentence on Rikers Island before becoming a free man in November 2010.
Considering his prior legal history, this latest search and seizure in Miami is looking increasingly ominous for the 'Lollipop' singer.
According to the warrant, as revealed by the court records, law enforcement agents searched Lil Wayne's luggage and found a huge amount of drugs that would have made Hunter S Thompson blush. It is reported that besides finding the gold handgun and bullets in Weezy's possession, the cops also found what is suspected to be cocaine, ecstasy, marijuana, heroin, painkillers and prescription-strength cough syrup (used to make a drug-addled concoction called Purple Drank, which Lil Wayne is reportedly fond of). The authorities also found $25,938 in cash. After being detained for questioning, Lil Wayne was later free to go that evening itself, as reported by his defense attorney Howard Srebnick.
The 37-year-old hip-hop megastar is yet to be charged for being in possession of contraband. However, it is expected that the case will shortly be presented to a federal grand jury for a possible indictment by the US Attorney's Office. We will have more details on this story as they emerge.
Share this article:
Lil Wayne may be indicted US Attorneys office gold pistol drugs found luggage federal agents Miami