'Lightyear' BANNED in 14 countries over same-sex kiss, Defiant Disney 'refuses' to cut it Disney's most awaited animated fantasy film 'Lightyear', made on a lavish budget of over $200 million, has been banned in over fourteen countries. The ban has particularly been imposed in Middle Eastern countries like Saudi Arabia, the United Arab Emirates (UAE), Bahrain, Egypt, Kuwait, Oman, and Qatar along with several Muslim majority nations like Malaysia and Indonesia.
'Lightyear' is one of the biggest and most awaited Pixar films of the year and fans across the globe have been eagerly waiting for it. But it looks like Middle Eastern countries and several other Muslim nations will not get the chance to see the film due to a lesbian kissing scene in the movie. Fourteen countries have permanently implemented a ban on the animated movie and decided to not allow it to be screened in theatres since it violates their religion and culture.
RELATED ARTICLES
Will 'The Batman' release in Russia? Warner Bros takes SHOCKING decision over film's release
Outrage after Disney 'accidentally' censors 'Falcon and Winter Soldier' one year after release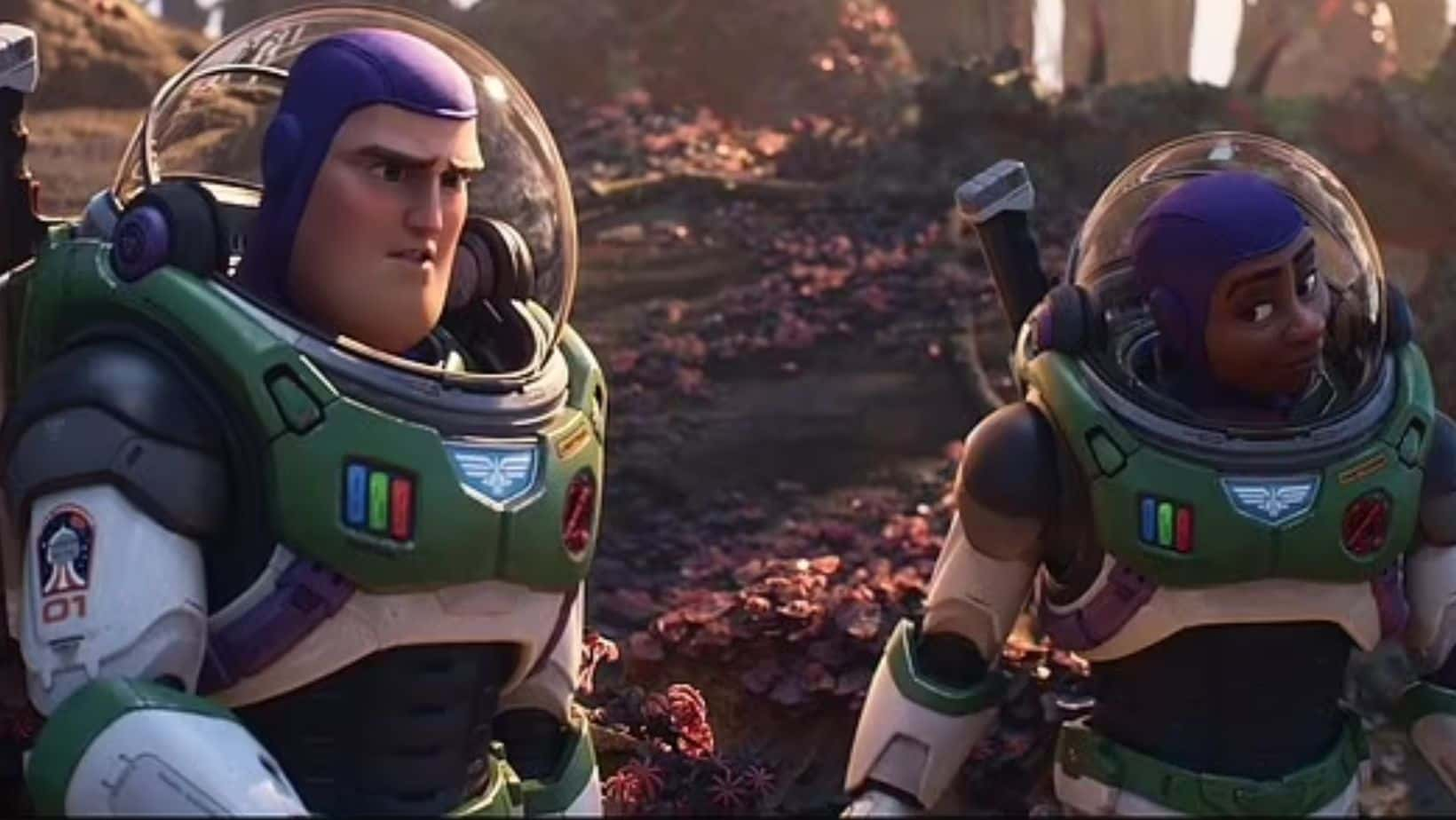 There's a specific scene in the movie where the female lead Alisha Hawthorne, voiced by actress Uzo Aduba, is seen kissing her "female partner". This particular scene has caused some nations to ban the movie as homosexuality is regarded to be against their culture and religion. Many of these countries have criminalized homosexuality.

A few hours earlier, the UAE, which has cities like Abu Dhabi and Dubai, was the first country to officially announce that they have decided to ban 'Lightyear'. The film features 'Captain America' star Chris Evans who voices Tim Allen's action figure Buzz Lightyear that became famous in the 'Toy Story' movie franchise.
Other Middle Eastern nations were quick to follow the UAE. Bahrain, Egypt, Kuwait, Oman, and Qatar also banned the movie on Monday. Other Muslim majority populations like Malaysia and Indonesia also officially revealed that they would not be screening 'Lightyear' which is one of the most anticipated films of the year.
According to the Daily Mail, the kissing scene in which Aduba's lesbian space ranger character Alisha and her partner are seen starting a happy family together and greeting each other with a kiss on the lips had been originally cut from the film by Disney earlier this year but was put back in March after the Pixar staffers complained about the censorship to Disney in an open letter. In this letter, the Pixar staff openly slammed the company's CEO Bob Chapek on his way of handling the issue and also accused him of attempting to censor "gay affection".
Sources whilst speaking to Variety also shared about how Hawthorne's relationship angle wasn't changed but the executives decided to cut the scene to avoid controversies.
On the flip side, some insiders revealed that the said scene was put in the movie again after Disney employees wrote an open letter to the company, urging them to take action against Florida HB 1557, which read, "Nearly every moment of overtly gay affection is cut at Disney's behest, regardless of when there is protest from both the creative teams and executive leadership at Pixar. Even if creating LGBTQIA+ content was the answer to fixing the discriminatory legislation in the world, we are being barred from creating it."
Previously, Disney's animation film 'Onward' was banned in Kuwait, Oman, Qatar, and Saudi Arabia because of the inclusion of a one-eyed lesbian cop. The film's version that was released in Russia had tweaked the word "girlfriend" with the word "partner".
According to Variety, a few months back, a similar thing happened with Marvel's 'Doctor Strange in the Multiverse of Madness'. The movie was banned in Saudi Arabia due to a gay character played by Xochitl Gomez. Reportedly, Disney did not agree to remove the barely twelve seconds scene from the film where Gomez's character talks about her two moms.
The cast of 'Lightyear' includes Chris Evans who will be voicing the main protagonist Buzz Lightyear, Keke Palmer who would be the voice of Izzy Hawthorne, Keira Hairston voicing the animated character of young Izzy, Uzo Aduba as the voice of Alisha Hawthorne who is Buzz's best friend and also one of Izzy's grandmothers.