'Girl in the Basement' Full Cast List: Meet Stefanie Scott, Judd Nelson and Joely Fisher, the stars of Lifetime's chilling thriller Lifetime's 'Girl in the Basement' is inspired by several abduction, assault and imprisonment stories but mainly the story of Elisabeth Fritzl. Elisabeth spent 24 years imprisoned by her father Josef in the cellar under their Austrian home where she endured rape and bore several of her father's children.
There are several parallels in Lifetime's 'Girl in the Basement'. According to the Lifetime synopsis "Girl in the Basement is the horrific story of Sara (Stefanie Scott), a vibrant teen girl who was looking forward to her 18th birthday so she could move away from her controlling father Don (Judd Nelson). But before she could ever blow out the candles, her world became extremely dark after Don imprisons her in the basement of their home. While Don tries to convince wife Irene (Joely Fisher) that Sara ran away, he would secretly visit her in the basement to torture and rape her while Irene and her sister Amy (Emily Topper) continued living upstairs. As the years pass, Sara gives birth to several children, alone in the basement. Don eventually brings up their youngest son, leaving him on the doorstep for Irene to find with a note from Sara saying that was her son and she couldn't care for him, leaving Irene to finally accept Don's claims about Sara. After decades of captivity, Sara finally escapes, and her family learns the devastating truth about what had been going on for over 20 years right beneath their feet."
RELATED ARTICLES
'Girl in the Basement': Release date, plot, cast, trailer and all you need to know about Lifetime's movie inspired by real events
'Circle of Deception': Live stream, release date, plot, cast and all you need to know about Lifetime's true crime film
Playing such complex roles has obviously been challenging for the stars, particularly Scott whose character graph in the film goes from a vibrant teenager to an imprisoned mother. Now let's introduce you to the cast of 'Girl in the Basement'.
Stefanie Scott
Young Stefanie Scott has an impressive body of work that encompasses both film and television. She is perhaps best known for her performance in 'Insidious: Chapter 3' in which she performed all her own stunts.
Following her starring role as 'Lexi Reed' on Disney Channel's A.N.T. Farm', Scott also had regular roles on shows such as 'Law & Order: SVU, 'Frenemies', 'The New Adventures of Old Christine' and 'Chuck'. Stefanie is a talented singer and musician. She writes her own music along with playing her ukulele and guitar.
Judd Nelson as Don
Judd Nelson plays Don, Sara's disturbed and domineering father who imprisons her in the basement of their family home. The brooding Judd Nelson began acting in the 1980s. It was his roles in John Hughes' 'The Breakfast Club' and Joel Schumacher's 'St. Elmo's Fire' and his affiliation with the 'Brat Pack' which included Emilio Estevez, Anthony Michael Hall, Rob Lowe, Andrew McCarthy, Demi Moore, Molly Ringwald and Ally Sheedy that made him a star. Besides his roles in the '80s Judd Nelson is also known for his starring role on 'Suddenly Susan'.
Joely Fisher as Irene
Joely Fisher plays Sara's distraught mother Irene in 'Girl in the Basement'. Fisher is Hollywood royalty when it comes to her lineage. She is the daughter of legendary Hollywood singer Eddie Fisher and entertainment icon Connie Stevens. The late Carrie Fisher was Joely's half-sister. Joely has been a familiar face on sitcoms for decades. However, it was the five seasons that she starred as Paige Clark on 'Ellen' that truly introduced her to television audiences globally. She has also starred in series like 'Desperate Housewives', 'Til Death' and 'Last Man Standing'.
Joely's film credits include 'The Mask', 'Mixed Nuts', and the $100M-grossing Disney film 'Inspector Gadget'.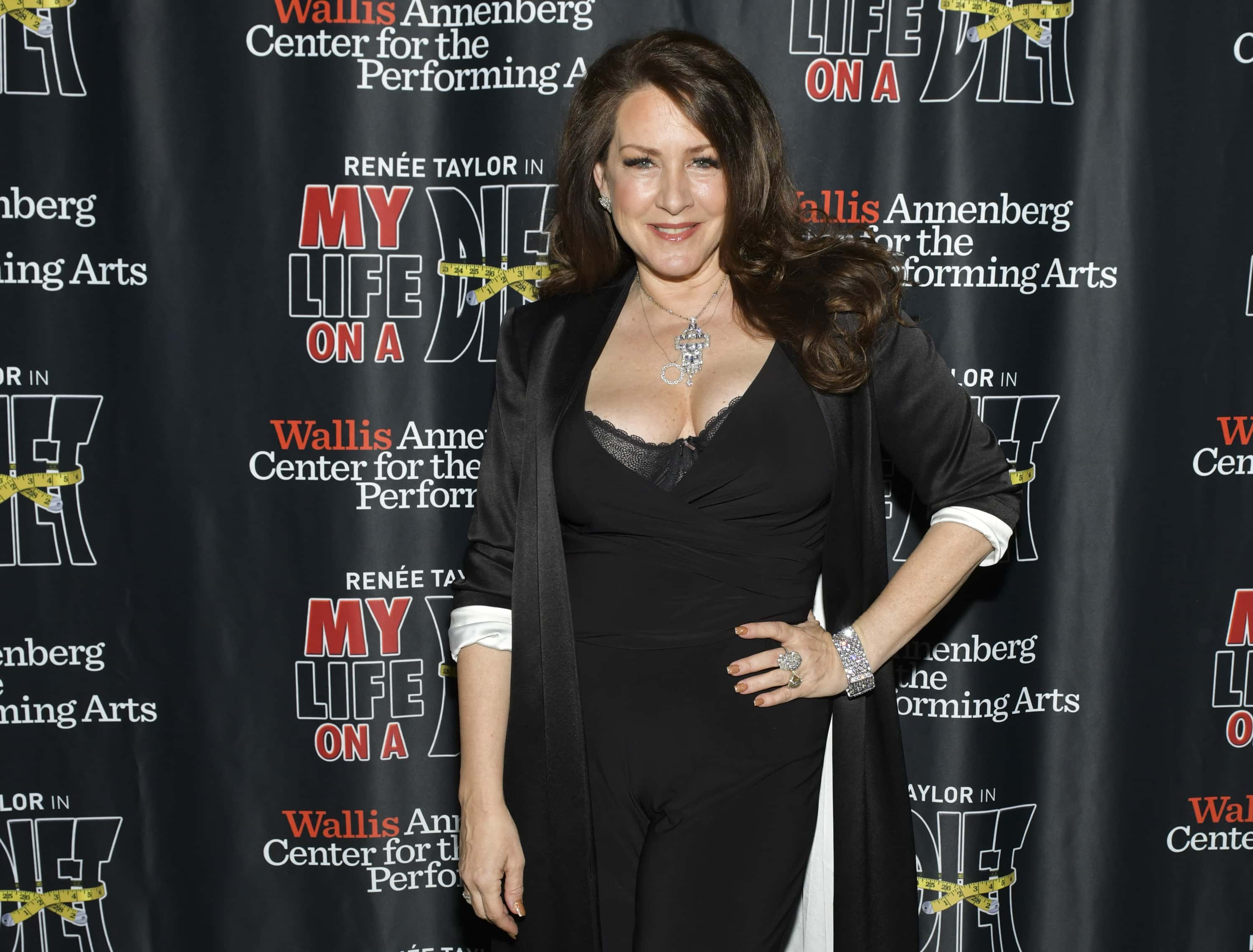 Who are the other stars?
'Girl in the Basement' also stars Emily Topper as Sara's younger sister Amy.
Creators
Elisabeth Rohm makes her directorial debut with 'Girl in the Basement'. Leslie Greif, Manu Boyer and Barbara Marshall who also wrote the script serve as executive producers.
'Girl in the Basement' premieres on February 28 at 8 pm ET/PT on Lifetime Canada and airs in the US on February 27 on Lifetime.