WW2 veterans reveal horrors of Nazi concentration camps in new documentary on the Holocaust In honor of USC Shoah Foundation's 25th anniversary and Holocaust Remembrance Day, Discovery Channel will be airing the documentary 'Liberation Heroes: The Last Eyewitness' on May 1.
The hour-long documentary serves as a reminder and highlights the loss of mankind and humanity during the Holocaust and features heroic veterans sharing their experiences and liberation journeys during World War II. As the film explores eyewitness accounts of those who were involved in helping liberate people imprisoned at concentration camps, it shares the consequences of unchecked and ignored hate and violence.
MEA WorldWide (MEAWW) spoke to June Beallor, who was a co-founder and architect working with Steven Spielberg to establish and run the Shoah Foundation, a nonprofit organization dedicated to recording audio-visual interviews of survivors as well as witnesses of the Holocaust and other genocides.
Beallor was successful in leading the team that built progressive computer technology which helped to preserve historical subjects as well as the collection of over 50,000 Holocaust survivor and witness visual histories. "Between 1994 and 1999, we gathered the testimonies of veterans of World War II as part of the larger Shoah Foundation efforts. We had always hoped that they would provide a unique perspective of the Holocaust," Beallor shared.
For the Shoah Foundation's 25th anniversary, Beallor revealed how "It was really important to show the perspective of World War II veterans because we find that there's such a stark relevance to today." She spoke about how they had joined forces with USC Shoah Foundation board member Andy Friendly, whose father had written a letter about his experience witnessing the liberation of the Mauthausen concentration camp as an army reporter.
Beallor and Friendly realized "this is something we need to do" referring to 'Liberation Heroes: The Last Eyewitnesses'
documentary. Spielberg had established the Shoah Foundation after his experience filming 'Schindler's List' and came up with a vision "to interview survivors and witnesses of the Holocaust for educational purposes," as Beallor added, "there's a collection of over fifty-five thousand testimonies."
Out of these, 400 are testimonies from veterans of World War II while the rest comprise eyewitness accounts of survivors and other witnesses of the Holocaust and other genocides. The film features a small section of these testimonies and Beallor said, "It was important to have a cross-section of points of view. We wanted to show how ethnic minorities served and what their experience was."
When asked what one of the biggest challenges of such a project was, Beallor shared, "Spielberg had a very clear vision and we were in a race against time to gather all these testimonies and the challenging thing was to move quickly. It was important that we allow the survivors and the witnesses to speak for themselves. It was a global effort and we were gathering over three hundred and fifty testimonies a week."
"I'd say the most challenging thing was just the scale," she added. Many of these accounts and testimonies all talk about the same things and "this is the most powerful voice against denial of genocide." Beallor continued, "It's a very, very powerful force for change and that's really one of the models of USC Shoah Foundation — 'leading change through testimony'."
According to Beallor, this process of watching testimonies allows people to empathize and make a connection with the witnesses. When it comes to preventing genocide, Beallor shared, "Education is key and we have to start young. We have to use whatever tools are at our fingertips to inspire young people to make the right choices. It is about understanding that hate is not okay and that it starts with one individual."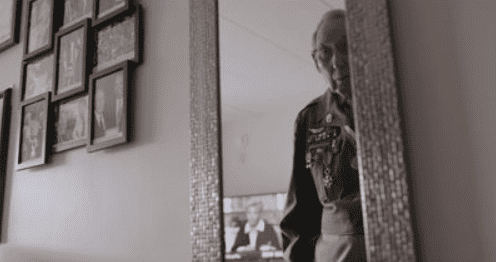 "It's about accepting all people and it's about understanding that we are all the same and that's the key," she shared. "I think our politicians and government politics, unfortunately, get in the way. That's why it is up to everyday people to be the ones to stand against hate and to make sure we don't let the wrong things guide us. It is really a personal choice."
"These liberation heroes that are featured in the film are giving that message better than anyone can because they have witnessed the worst consequences of hatred and have seen firsthand what it can do," Beallor added.
Share this article:
liberation heroes the last eyewitness unique perspective story holocaust june beallor discovery