Gentleman Jack's LGBTQ content may be great but TV still lacks a proper conversation around representation Two weeks ago, when HBO's 'Gentleman Jack' made its debut, Twitter fans with proud rainbow flags on their profiles unanimously voted that this was the "it" show if you were a woman who fell under the bisexual and lesbian spectrum. "Can we drop our boners for GoT for 2 seconds and appreciate this show," one fan said, literally echoing my thoughts for a minute - but, just for a minute because then you begin to realize that even though it is one of the most sensitive, powerful and funny lesbian shows out there, its onscreen lesbian protagonist isn't a lesbian at all.
Suranne Jones plays the incredible lesbian landowner Anne Lister, often called the first modern lesbian. To say Jones is gut-wrenchingly real in the shoes of Lister is an understatement — she will make your eyes well up, your heart swell with pride and keep you entertained with her witty remarks. To most, she's just an oddball — dressed in black, curls pinned tightly to the sides of her head, a mouth full of unpopular opinions and women in her bed. To you, she will instantly be a woman ahead of her time. But, even though fans may love her on the show, there's always an inkling in your heart, if you're someone who is aware of the conversation around representation.
But this isn't just about 'Gentleman Jack'. There are so many television shows today that have been giving us some incredible LGBTQ content - 'Jane the Virgin', 'Lucifer', 'The L Word', 'Wynonna Earp', 'Brooklyn Nine-Nine', 'Pose' and the like and it's not that there's no progress made. In fact, shows are now going beyond your regular romance angles and giving these juicy characters important things to talk about - like their identity and homophobia aimed both from society and from themselves. Actor Lesley-Ann Brandt, who plays a bisexual character named Mazikeen on 'Lucifer' notes that it's probably because women are writing about women.
"I think when lesbian relationships are written by straight people, and in particular, straight men, it can come from an overtly sexual point of view. Having close lesbian friends, I see first hand how differently women approach life and relationships, starting a family and even simple things like conflict and disagreements. So I sometimes stand back and think, I wish that had been written by a lesbian woman, because I know she knows how women flirt, how they make love, how they fight etc. Which is why representation is key," she says.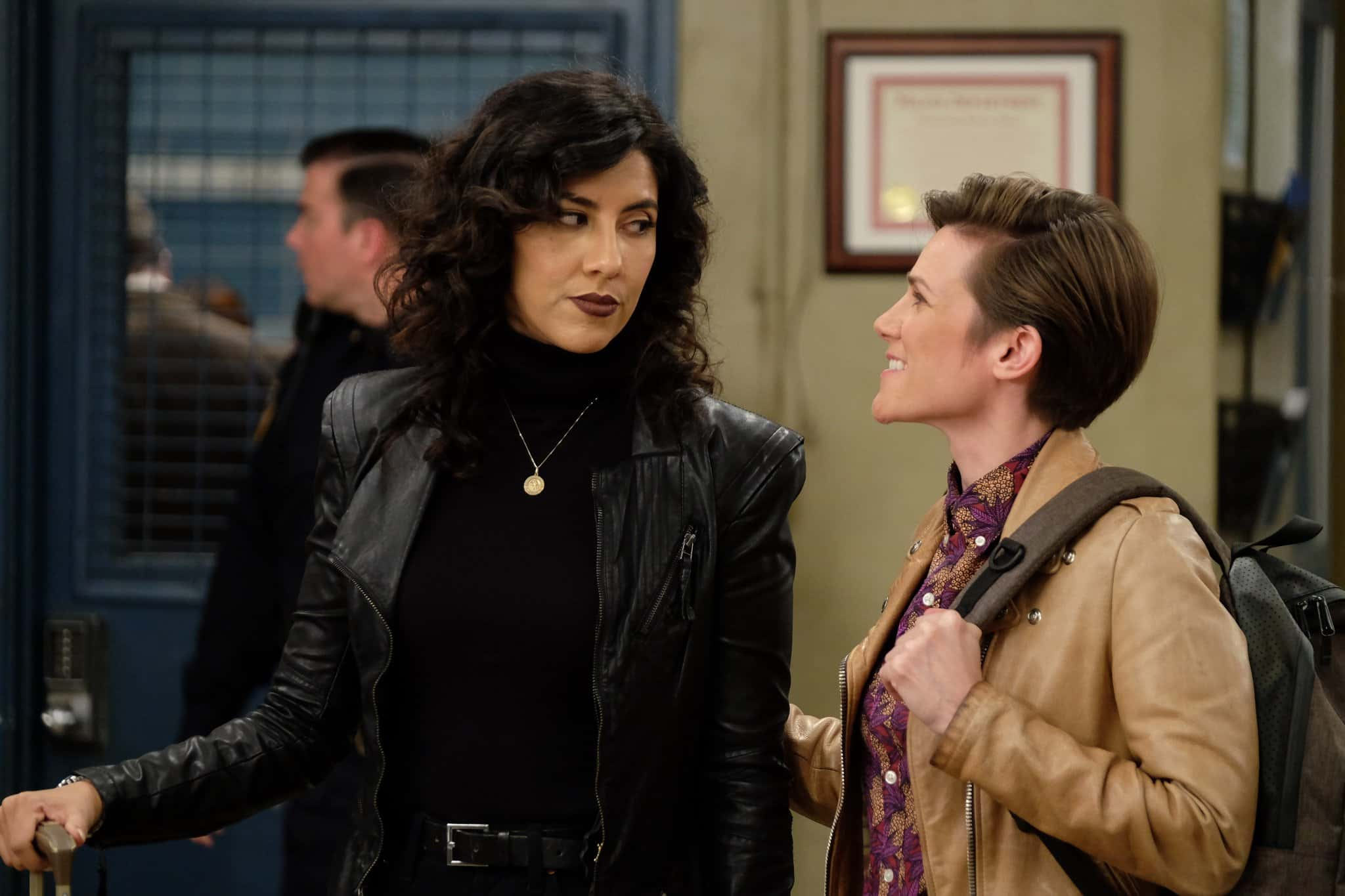 It is worth pointing out that 'Gentleman Jack' is actually the first ever queer period drama to be written, co-directed and created by a woman - the incredible Sally Wainwright.
"You look at artistes like Ellen Page and Lena Waithe and you know whatever their point of view is, it's authentic, it's real because it's their life. So in that, simply seeing these stories on tv most definitely combats homophobia because the more we see their point of view, the more "normal" it becomes to a wider audience," she says.
When you see actors like Stephanie Beatriz, who plays the bisexual Latina cop Rosa on 'Brooklyn Nine-Nine' or even Sara Ramirez, who played the role of bisexual character Dr. Callie Torres on the iconic ABC show 'Grey's Anatomy', you know the conversation has begun and it's getting somewhere.
"Both Rosa and Beatriz have been influential in raising the visibility of bisexuality and bisexual characters on television. Similarly, Sara Ramirez, also bisexual in her personal life and on both 'Grey's Anatomy' and 'Madam Secretary', is a highly visible bisexual actor and character. In both the shows, the parents are not supportive of the characters' bisexuality, and Beatriz supports this depiction as she believes that this is a common occurrence in contemporary society as well," Dr.Sharon Lauricella, Associate Professor at the Faculty of Social Science and Humanities, Ontario Tech University points out.
"This recent programming bucks the previous trend of "killing your gays" in which homosexual characters ended up dead, killed, or gone. Including bisexual characters, in particular, who are embraced by their colleagues and friends (such as the case of Rosa Diaz on Brooklyn 99), shows how healthy sexuality can be expressed and embraced in mainstream media," she says.
She adds that television is slowly showing us what we want to see. "I think that contemporary media programming is addressing bisexuality and homosexuality as a response to what audiences want. For example, audience discourse relative to 'Jane the Virgin' revealed that the audience wanted Petra to be depicted as queer. Writers responded to audience demand and put Petra in a relationship with a woman (detective Jane)," she says.
But the harsh truth remains, there's so much that needs to be done.
"I think we still have a long way to go, but I'm happy to see more and more representation each year," Brandt says noting that there needs to be more communication. "I do think we as an industry need to make an effort to reach out to the community when we are writing and developing these characters and storylines because the life of a white lesbian woman is a different experience to that of a brown or black lesbian woman, is different again to that of a trans woman and is again different to that of a black trans woman. I'm learning about the complexities of the community the more I talk to people," she says.
She also adds that there's a ridiculous notion that once the audience knows someone is gay, they find it hard to see them as not. "Because they somehow still see me as straight once we yell cut. I've heard this from producers before. Or perhaps because some artistes aren't comfortable having their sexual preferences out in the open. I have a few gay friends who are out but don't talk about their personal lives. Or because the industry or producer or studio or network are just not open to giving these artists the opportunity because we don't want to offend part of their audience. Again, ridiculous and so hypocritical," she says pointing out a very important aspect, "'Let's tell stories about the gay community but let's not include them'" she says.
However, the irony isn't lost on her but like what a responsible artist would do, she knows that she has a responsibility. "But as a straight actor who is playing a pansexual character, it is my a responsibility to listen to the community as it is for our writers and showrunners. And all I can do it promise to be the best as I can be until the world gets the f**k over themselves. Love is love after all," she says.
If you have an entertainment scoop or a story for us, please reach out to us on (323) 421-7515