'Legacies': Hope and Landon may finally make up in the next episode 'Malivore'
The promo for 'Malivore' suggests that the focus of the episode will be on Landon Kirby and his past.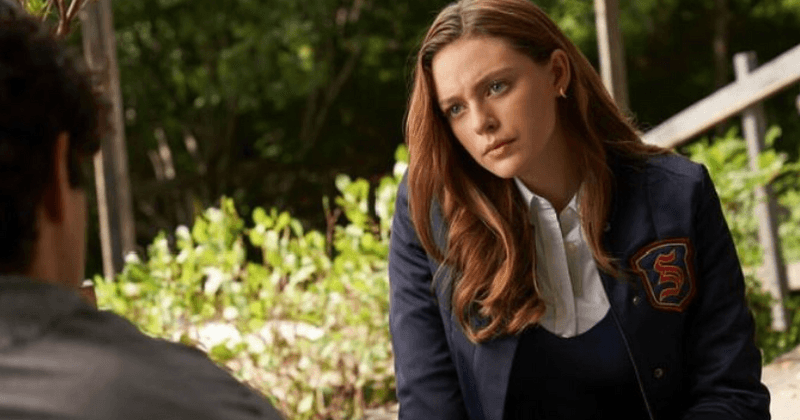 'Legacies' may have skipped an episode for Thanksgiving this week but it is coming back in full swing next Thursday with the fifth episode of the season, 'Malivore'. The synopsis for the episode says that Hope Mikaelson will finally find it in herself to go figure out what really happened when Landon Kirby came in contact with the mysterious knife. So far, we only know that the knife had somehow called out to him and he had no choice but to pick it up. Landon's contact with the object had caused it to somehow activate, sending out a signal to its protectors who kept coming to the school and wreaking havoc in the town of Mystic Falls. The magical trail was so powerful that monsters that hadn't been heard of for thousands of years had made an appearance, endangering Alaric Saltzman and his students at the Salvatore School of the Young and the Gifted. Meanwhile, Landon himself is pretty puzzled by the curse he has triggered and tries to find out why the monsters keep coming. 
The promo suggests that Hope and Landon may finally sort out their differences and work together to get some answers. It is possible that this episode serves as a turning point in their relationship. In the promo, she says, "You really think you're safe here?" looking at Landon with concern as he struggles to figure out what is going on around him. It's been a while that we've seen Hope be remotely nice to him, so the tone of her voice does give us hope that they may be finally getting back together. 
 As for the monster, we don't know who or what it is yet. Judging by the last three episodes, there's a chance that it could once again be something from folklore or mythology. We've had a dragon, a gargoyle, and a spider so far so it is anyone's guess as to what the new generation of supernaturals will fight this time. The promo does tease a lot of action in the episode - something that we've been missing since its premiere. Hopefully, unlike the last four episodes, this one doesn't boil down to Lizzie and Josie Saltzman holding hands with Hope and casting a random spell. Give us a good old 'The Originals' style fight, 'Legacies'. 
As for headmaster Saltzman, he will probably be just as confused he has ever been. He's not made any substantial progress in the knife case and neither has he been able to get through to Landon. He does, however, form an honor council in the school so that students can voice their concerns freely - which honestly doesn't make much sense in the main plot. At most, this seems like an extracurricular activity. 
Caroline Forbes is still a no-show in the promo, although Lizzie does look a lot like her mum in the white outfit from the promo. Is this a secret nod to Caroline's return? Or is it just Lizzie embracing her mother's spirit in these troubled times.  
The episode is directed by Michael Karasick and written by Thomas Brandon and Penny Cox.  'Legacies' airs every Thursday on the CW.  
Disclaimer : The views expressed in this article belong to the writer and are not necessarily shared by MEAWW.