Man who filmed Ahmaud Arbery's killing isn't educated enough to call 911, says lawyer: 'He's only a mechanic' The attorney of the man who video-recorded Ahmaud Arbery's killing defended his client on Monday, May 11, for not calling 911 by citing his high school education. William 'Roddy' Bryan's lawyer, Kevin Gough, said that Bryan could not record the incident and call 911 simultaneously.
Father and son duo, 64-year-old Gregory McMichael — a former police officer — and 34-year-old Travis McMichael, shot 25-year-old Arbery dead on February 23 on a street in broad daylight while he was jogging. The pair reportedly suspected him to be a burglar running around the neighborhood. Arbery was shot at least twice and was reported dead on the scene. The killing was captured on video on by Bryan who was trailing Arbery in a car.
After the video of the assault was recently released on social media, the incident sparked a widespread racial outcry in the country and has led many to question why the suspects were arrested only after the outrage. No arrests were made in the case for over two months.
The video of the shooting was a key piece of evidence in the case, GBI Director Vic Reynolds noted. He revealed that Bryan, a neighbor and a friend of Travis McMichael, was also under investigation by the agency after calls for his arrest were made by the victim's family.
CNN's Chris Cuomo while speaking to Bryan on Monday night, asked: "In the police report, the McMichaels referred to a 'Roddy', I'm assuming that was you, yes?" Bryan's lawyer interjected at this moment, saying: "Okay, hold on, Chris... You know what we can talk about without causing problems for anybody. And I know you're trying. But this man cannot be answering substantive questions about the case."
Cuomo, who is a licensed attorney himself, hit back at Gough saying that the lawyer was "afraid of the facts of this case". To which Gough responded with: "With all due respect, I'm not afraid of you, I respect you. You're a brilliant, a very good prosecutor. And my client is a mechanic with a high school education and if you've ever been to the high schools around here, that's not necessarily saying much. Okay? And I don't mind if the board of education doesn't like it."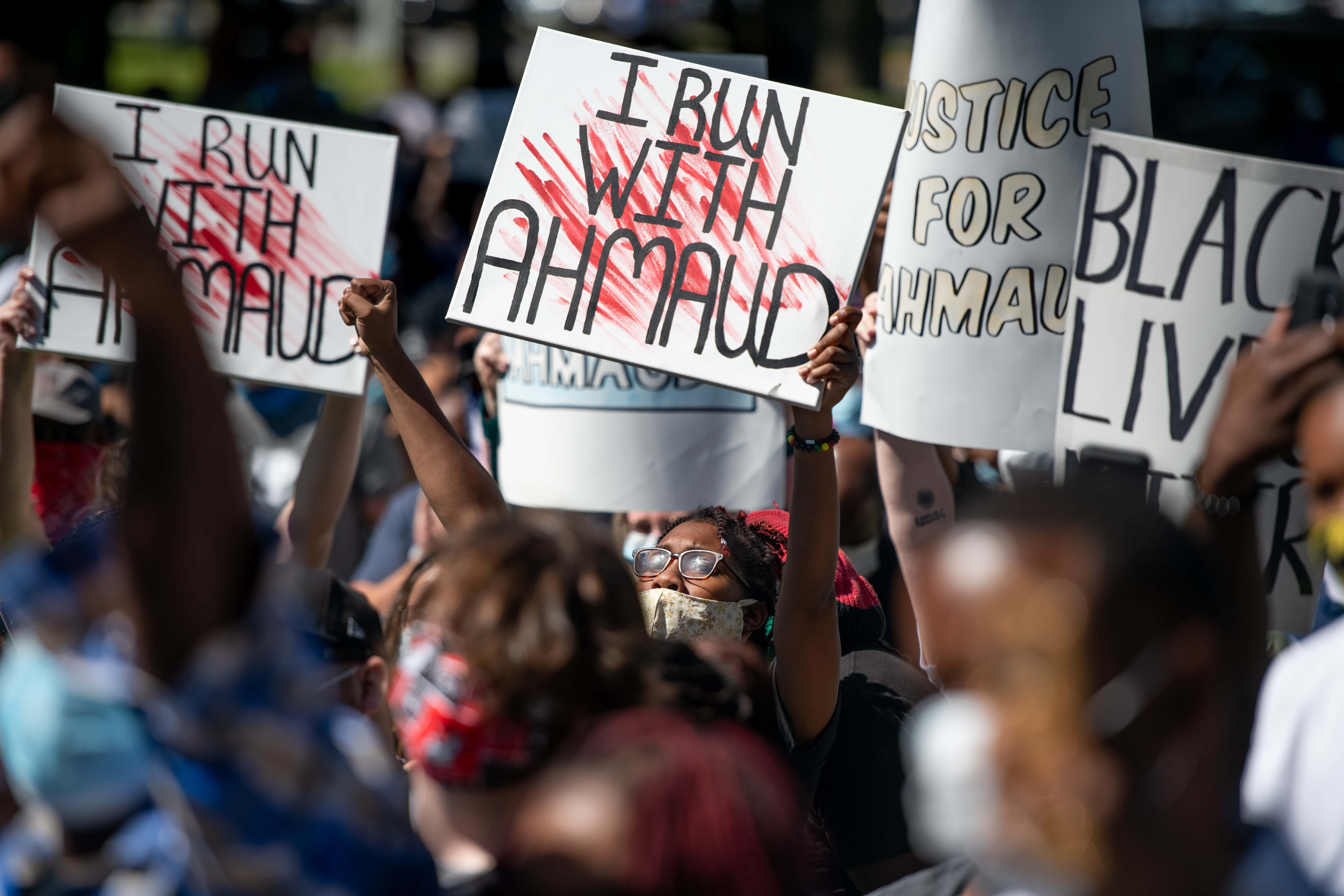 The CNN host then moved on to the issue of why Bryan had chosen to film the assault rather than call 911. Cuomo said: "When you see something that you know is wrong ... you call the police, I don't care about his education." Bryan's attorney replied: "Well, first of all, he can't use the phone for a phone call while he's using it as a camera."
"If my client had been two seconds, two seconds later, getting where he was, there wouldn't be any video. Not one worth watching. Not one anybody would care about. There'd be nothing other than a young man bleeding out in the street," the lawyer said of his client. "He's a witness and that's all he's ever been," he added. "There is no relationship whatsoever between Roddy and the McMichaels."
Gregory McMichael, in a Glynn County police report, had mentioned "Roddy" being at the scene of the crime. The McMichaels claimed that they were attempting to make a citizen's arrest after suspecting Arbery of robbery. "McMichael stated [Arbery] turned around and began running back the direction from which he came and 'Roddy' attempted to block him, which was unsuccessful," according to the report.