Laura Wolk: First blind Supreme Court law clerk honors Amy Coney Barrett in testimony, Internet fights back tears A Parkland High School graduate who was mentored by US Supreme Court nominee Amy Coney Barrett, and helped her achieve the "seemingly impossible dream" of becoming the first blind law clerk at the high court, testified at the latter's Senate confirmation hearing on Thursday, October 15.
Wolk, a 2005 Parkland graduate, spoke about Barrett's kindness, compassion and honesty. Since she was a student at Kratzer Elementary School, Wolk has relied on adaptive technology after being struck by retinal cancer as an infant and becoming totally blind. She graduated from Swarthmore College in 2009 and worked in social services for about three years until she started law school in 2013. She was a clerk for Justice Clarence Thomas during the Supreme Court's 2019 term and presently practices law in Washington.
However, the road to pursuing her desired career wasn't always that smooth. When she was a first-year law school student at Notre Dame University, Wolk was not provided promised accommodations and her own computer started to fail. As a result, she was forced to approach Barrett, who was one of her professors at the time to ask for help with the university's bureaucracy, Wolk said.
Although Wolk did not expect Barrett to react to her presence, "She sat silently, listening with deep attention as I explained my situation. She exuded calm and compassion, giving me the freedom to let down my guard and come apart," Wolk said. "When I finished, Judge Barrett leaned forward and looked at me intently. 'Laura,' she said, with the same measured conviction that we have seen displayed throughout her entire nomination process, 'this is no longer your problem. It's my problem.'"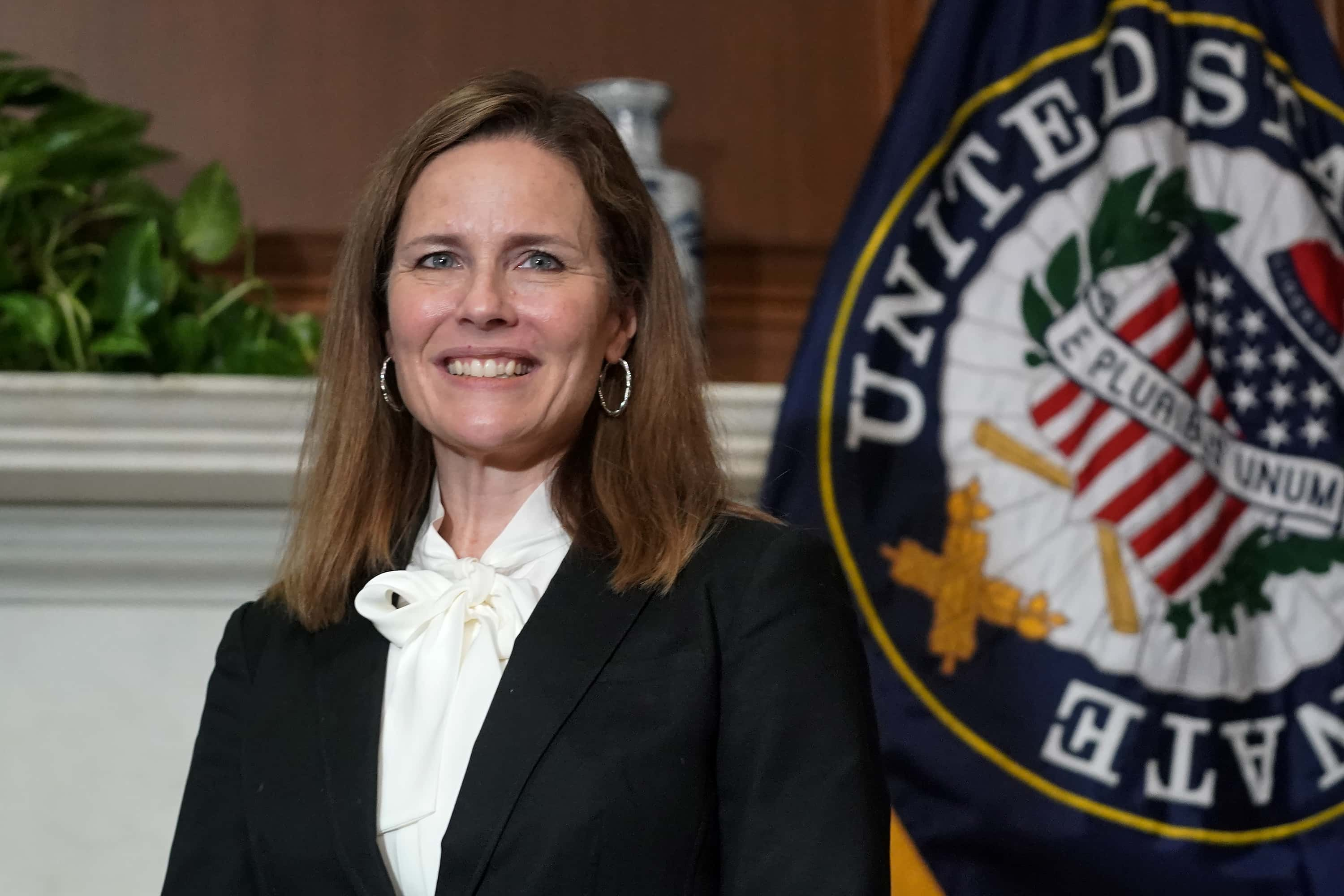 Wolk revealed to the Senate Judiciary Committee that Barrett was a woman of unassailable integrity. "She will serve this country with distinction not only because of her intellectual prowess but also because of her compassionate heart and her years of practice treating others as equals deserving of complete respect," Wolk said.
Apparently, Barrett's generosity toward Wolk continued even after their encounter in her first semester of law school. She has offered advice throughout her mentee's law school career and gave her the needed confidence to persevere against self-doubt and discrimination, Wolk said. "This woman with so many commitments and pressures on her time nevertheless freely volunteered herself to minister to my emotional needs and offered practical and creative solutions to the very real accessibility obstacles I was facing," Wolk said of Barrett.
Wolk sang Barret's praises and touted her role in her life in the fourth and final day of Barrett's confirmation hearing. Barrett, who is a judge on the U.S. 7th Circuit Court of Appeals and was nominated by President Donald Trump to replace the late Justice Ruth Bader Ginsburg, is expected to be confirmed through voting by the Senate Judiciary Committee. After that, it will be handed over to the entire Senate.
Wolk's moving testimony got a number of people emotional on social media and convinced many of them that Barrett might be the right choice for the Supreme Court. "This is the most beautiful testimony I've ever heard. I cried for at least four minutes," one wrote, while another said, "'This is no longer your problem...It is now my problem.' Imagine if we all took that approach to helping others in need...Amazing" A third commented, "Powerful stuff. I fought back the tears but it was hard."
Another noted, "Thank you. This was amazing and shows exactly why Barrett deserves a position on the Supreme Court. In a parallel universe, she would be confirmed 100-0." And someone else opined, "Ms. Wolk's testimony is moving. I am convinced already that Judge Barrett would be an asset to the US Supreme Court, but this helps. Barrett is both smart and good. It is a great combination. P.S. That is a cool machine Ms. Wolk is using."
---
This is the most beautiful testimony I've ever heard. I cried for at least four minutes. 🥰

— Jimmy Nash ☘️🇮🇪🇺🇸 (@JimmyNash113) October 15, 2020
---
---
"This is no longer your problem...It is now my problem". Imagine if we all took that approach to helping others in need...Amazing 🇺🇸

— tgriffin (@chieftgriffin) October 15, 2020
---
---
Powerful stuff. I fought back the tears but it was hard.

— SandMtnforDJT (@DjtSand) October 15, 2020
---
---
Thank you. This was amazing and shows exactly why Barrett deserves a position on the Supreme Court. In a parallel universe she would be confirmed 100-0.

— LibertarianBill (@solonbill) October 15, 2020
---
---
Ms. Wolk's testimony is moving. I am convinced already that Judge Barrett would be an asset to the US Supreme Court, but this helps. Barrett is both smart and good. It is a great combination.
P.S. That is a cool machine Ms. Wolk is using.

— Penelope Defarge (@DefargePenelope) October 16, 2020
---