Who was Landon Eastep? Tennessee man shot dead by 9 cops on highway for pulling 'shiny object' NASHVILLE, TENNESSEE: The Tennessee Bureau of Investigation has opened a case after nine police officers shot a 37-year-old man on a highway in Nashville. Reports confirm that Landon Eastep was brutally shot and killed by multiple cops after a 30-minute standoff at Interstate 65 on January 27, 2022. The location was also closed for several hours post the shooting, which occurred in the middle of the freeway after Eastep allegedly pulled out an unidentified "shiny object".
The incident is just the latest example of police violence to rock the USA. On January 18, a Florida police officer was caught shooting and killing a puppy after complaints of it barking. In late December, the Los Angeles Police Department came under immense criticism after responding to an armed gunman at a store, leading to the shooting of a 14-year-old girl. The teen was hiding in a changing room as police burst into the store, and fired at the suspect.
RELATED ARTICLES
Who was Anthony Alvarez? Chicago man, 22, shot dead by cop during foot chase 2 days after Adam Toledo killing
Raphael Rosado: Bronx man, 45, shoots at NY cops after son is killed in shootout
The cops that shot Eastep were from the Metro Nashville Police Department (MNPD) and Tennessee Highway Patrol (THP). More than a dozen shots were reportedly fired, leading to Eastep dying at the scene. Worryingly, it appears one cop even had a taser but opted to shoot Eastep instead of taking him into custody.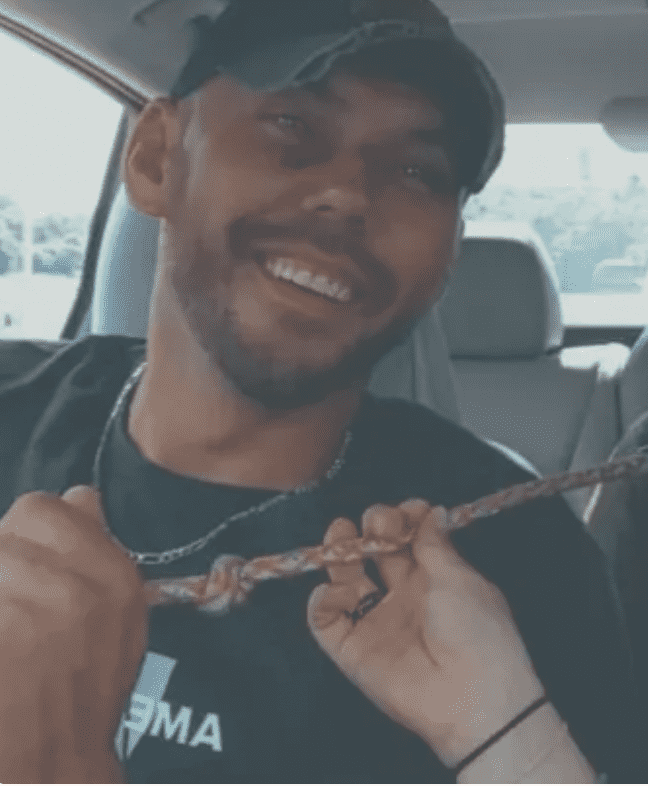 Who was Landon Eastep?
Little is known about the 37-year-old, apart from the fact he had an outstanding charge of domestic assault with bodily injury. He was due in court in April over that charge. He had only recently married his girlfriend of four years, Eastep's sister-in-law told The Daily Beast. "He loved my sister and my kids very much and, to my knowledge, was a good guy," she added. It's unclear where he worked or what he did for a living.
Eastep's sister-in-law Samantha McGill-Barge has now started a GoFundMe to raise cash for his funeral expenses. "She has no means to financially care for herself during grieving, bury Landon, or even provide any services for her husband. He had no life insurance and no other means of care after life," the page says. It appears that McGill-Barge's sister is also considering legal action, but so far the family has not confirmed if they will sue.
McGill-Barge claimed Eastep was "unjustly executed" by the police for "sitting on the side of the guard rail, bothering no one." Reports say one THP patrolman found Eastep, and "went to check on him." At the time, he was holding a box-cutter, which he showed to the officer. It's unclear how the situation escalated, but in a short time, several other officers joined the scene and negotiated with Eastep to surrender.
"The negotiations with Eastep, aimed at convincing him to surrender, continued for approximately 30 minutes. At one point, the man appears to adjust his stance and reach for what was later identified as a metal cylindrical object at his waist," the Bureau of Investigation said. That action led the cops to open fire, killing Eastep on the spot. "Once the shiny cylindrical object was seen, the officers fired. Not knowing what that was, the officers were firing in defense of themselves, not knowing what potential threat could have been in that right hand as it quickly emerged out of his pocket," said NMPD spokesman Don Aaron.
So far, police have not confirmed what the object was that Eastep pulled from his waist. The Beast reported it was "not a firearm", while also adding that at least one of the officers at the scene also had a taser, but it was never used. A video of the standoff was also caught and shared on social media, showing over a dozen cops at the scene confronting Eastep.