Ambitious 'Krypton' season 2 premiere sees Emmett Scanlan's Lobo steal the limelight This article contains spoilers for episode 1: 'Light Years From Home
Prequels are hard to make and even harder when it comes to pleasing fans. Especially the ones with. And that was where 'Krypton' made waves with its in-depth narrative and a tightly-woven plot. Season 1 started off with one question - "What if Superman never existed?" The series followed Seg-El (Cameron Cuffe), Kal-El's (Superman) grandfather, who is left to make a tough choice: Save his planet from imminent destruction or let it be vaporized to restore the fate of his grandson.
The much-awaited second installment of 'Krypton' wastes no time with introductions. There are fights, there are spine-chilling thriller sequences and a dash of comic relief. If you haven't watched the first episode yet, now's your chance to look away.
It picks up six months after last season's cliffhanger finale. Season 2's first episode, 'Light Years From Home' starts off with a quick refresher about what happens in season 1 and then shows General Zod (Colin Salmon) talking to the world about saving it from being destroyed. Seg-El is shown having visions from the future in the Phantom Zone and struggling to come to terms with what is happening to him and around him. The rest of the good guys, Adam Strange (Shaun Sipos), Val-El (Ian McElhinney) and Lyta-Zod (Georgina Campbell), hatch a plan to try and get Seg back.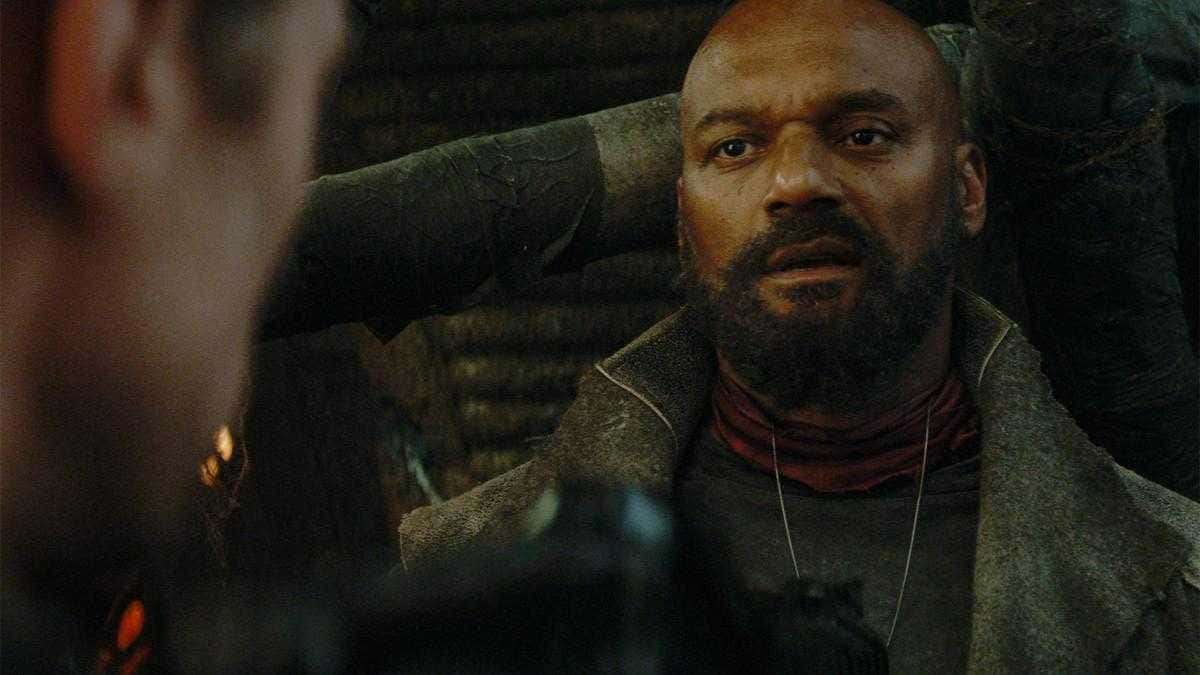 Like we said before, there are no introductions in David S. Goyer and Cameron Welsh's opener, but it sets the tone of what we can expect going forward. After a brisk narrative that outlines what Zod intends to do, the focus shifts on Seg-El and Brainiac, who attempt to get out of the Phantom Zone and land in Colu, the evil genius' home planet.
Strange, in the meantime, decides to use the Zeta beam to try and find Seg and eventually manages to, but not before he and the team fend off a swarm of Zod's soldiers. Doomsday gets a mention, but that's that. Guess we'll have to wait for some more time before we get to know what he's up to.
The mid-part of the episode feels a tad sluggish with a lot of talk and less action. But the talk also highlights how their characters will be moving forward. Zod and Lyta spend a major chunk of their screentime hatching against the Els and trying to establish "the golden age of Krypton." But the best part of the episode is the introduction of the much-anticipated Lobo ( Emmett J. Scanlan) who barely gets five minutes on screen but makes quite an impression.
'Krypton' season 2 sets out to be more ambitious than the previous installment, but is a mixed bag as it shines in certain sequences, but gets a bit sluggish in-between. But again, it does a great job in establishing the rich legacy of the Els. The fantastic detailing of Colu, the Phantom Zone, and the Krypton moon Wegthor is a sight to behold.
The biggest standout is Blake Ritson's Brainiac. The supervillain does what he does best. Manipulate. And does so with the same mocking tone that was one of the highlights of the first season. But by the end of the episode, he is shown to have met his end at the hands of Seg-El. Cuffe and Sipos' relationship is refreshing to watch again given the seriousness of the episode up until the point they meet at Colu, before running into Lobo, who steals the limelight soon after.
Season 2's first episode is promising and definitely lives up to the hype after the success of the first season. DC fans have something to smile about and look forward to.
'Krypton' season 2 airs every Wednesday 10 p.m. EDT on Syfy.