aespa fans bash Korean men for groping incident, Knetz agree: 'National embarrassment'
K-pop girl group aespa was groped and harassed at an all boys' school where they were sent with almost no security Fans slammed SM as only a female manager was present to protect aespa at the event (@aespa_official/Twitter)
It is no secret that South Korea as a country has some way to go when it comes to women's rights and gender equality. In fact, the new president's election campaign was based on sexist policies and doing away with the Ministry of Gender Equality. The latest incident has fans and non-fans angry as K-pop girl group aespa was harassed at an all boys' school.
MYs (aespa's fandom) were shocked that the four-member girl group was sent to a festival at Gyeongbok High School, a boys' school with almost no security. Their female manager was the only one protecting them. Unfortunately, this allowed men and male students to crowd around aespa and invade their personal space, catcall, take indecent photos and touch them inappropriately. Fans were furious and slammed their label SM Entertainment for allowing aespa to be groped and assaulted.

RELATED STORIES
'Secure the safety of aespa': Fans angry as girl group assaulted at boys' school

After aespa's groping incident, Gyeongbok High School issues second apology
Boys' school harasses aespa
International fans took to social media to also bash the boys at the school for not having basic decency and manners when aespa came to the school. MYs were shocked that the students took pictures of the girls and simply captioned them as "sex", allegedly sold aespa's videos that they took, and passed lewd remarks. When a couple of boys broke from the audience and joined aespa on stage, a teacher was heard joking that they could be arrested for sexual harassment while everyone laughed.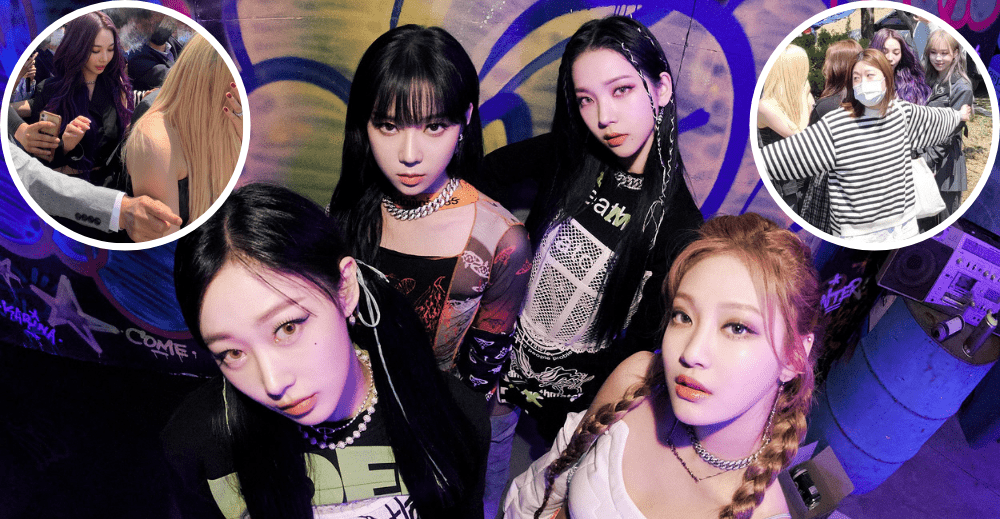 Gyeongbok High School's response has fans further angry as they simply apologized for the crowd and disorder, and told the students to delete the videos of aespa as they could be legally held accountable. With it backfiring, the boys' school issued a second apology and shared that they would educate the students on etiquette and gender sensitivity. K-pop Twitter was surprised that the boys had to be taught simple manners and took to berating Korean male youth.
'Our manners education has failed us'
A Knetizen posted such reactions on a Korean chat forum that has gone viral since. But instead of being offended, it has been accepted as the bitter truth. One disappointed Knetizen posted, "It's clear that our manners education has failed us." Another user shared, "Seriously we all receive the same kind of education, so I can't understand why there's such a severe gap in the level of education (t/n: between genders)...; I don't think it's right to say that there's a lack of fundamental education when most of female students will never act like that."
One commented, "Just try to write 's*x' after meeting a woman overseas, you'll seriously be treated as severely ignorant or mentally illㅋㅋㅋㅋ Our standards are so low." Another user said, "Our men considers manners as some f**king mysterious thing, what do you think can come out of it?... The rest of the world needs to know more about our men." One added, "What they said is true, it's a national embarrassment."
This article contains remarks made on the Internet by individual people and organizations. MEAWW cannot confirm them independently and does not support claims or opinions being made online.