KKK leader sentenced to 4 years in prison for firing shots at black counterprotester at Charlottesville rally
Hundreds of white supremacists took to streets last year in August 2017 and chanted "Jews will not replace us" and "blood and soil" in Charlottesville. (Source : Police Department)
A Ku Klux Klan leader from Maryland, who fired a gun at a black counterprotester during last year's white supremacy rally in Charlottesville, Virginia has been sentenced to four years in prison, according to reports.
Fifty three-year-old Richard W. Preston was sentenced on Tuesday after he pleaded guilty in May to a charge of firing a weapon within 1,000 feet of a school property. Hundreds of white supremacists took to the streets last year in August 2017 and chanted "Jews will not replace us" and "blood and soil" in Charlottesville as part of the "Unite the Right" rally.
The event turned deadly after a white supremacist rammed his car into the counterprotesters, injuring several and killing 32-year-old Heather Heyer.
Reports state that Preston, on the same day was caught firing shots at the feet of a black counterprotester Corey Long. The entire incident was captured on video. Long had reportedly sprayed an aerosol can onto a lighter, and Preston's attorney, Elmer Woodward, attempted to use this reason to argue that Preston was just trying to protect himself.
Woodard said: "Somebody had to put a stop to that flamethrower. The rules go out the window when flamethrowers are involved," HuffPost reported. Charges were pressed against Long too for misdemeanor assault and disorderly conduct.
Reports state that many of the white supremacists, who had participated in the racist rally, have lost their jobs, while some others were handed prison terms.
A 23-year-old man, identified as Jacob Scott Goodwin, earlier this year, was found guilty of beating a black man at the same rally. Goodwin was put to justice after a video captured him beating 20-year-old DeAndre Harris in a parking garage. A jury reportedly had recommended that Goodwin be put behind bars for 10 years for the crime.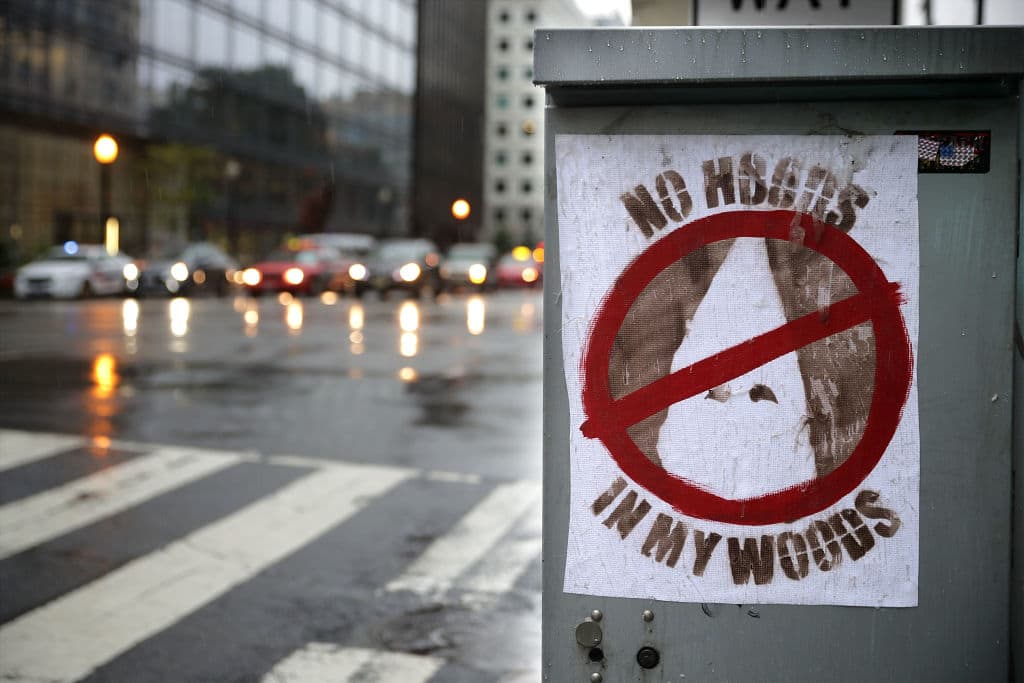 Another white nationalist, Richard Spencer, is also facing a federal lawsuit over his role in the rally. Reports state that he has been facing issues finding a lawyer to represent him in the court.
White nationalists had organized a similar rally at Charlottesville and Washington D.C on the anniversary of last year's protest, however, they were met with a huge crowd of counter-protesters at both the locations, and they outnumbered the "Unite the Right" demonstrators.