'Kingdom: Ashin of the North' Ending explained: Ashin's dark past reveal her current motives For all you 'Kingdom' fans who have been eagerly waiting for season 3 to finally air, there is some good news - the series special episode, 'Kingdom: Ashin of the North', can now be streamed on Netflix.
For fans of the series, Ashin (Gianna Jun) plays a pivotal role in the thriller drama, seeing that she is the harbinger of chaos and death. Unfortunately, it's not easy to decode her character, seeing that she carries out her motives almost wordlessly, like a thief in the night. But now, with this special episode, fans can look into just what exactly made her the cold-blooded assassin she is and why she creates chaos using zombies.
READ MORE
Netflix 'The 8th Night': Air time, how to watch, cast and all about Korean horror film
Netflix 'The 8th Night' Full Cast List: Meet Nam Da-reum and other stars of horror film
The special episode gives fans a look at Ashin's dark childhood and what exactly turned her into today's woman. A member of the Jurchen tribe, Ashin's father Ta-hab (Kim Roi-ha) is the head of their settlement. Although tensions run high between Joseon, the central kingdom, and the border tribes of Pajeowi, Ashin's father has pledged his loyalty to Joseon. He does this hoping that the king will grant his tribe and their land a governmental status, allowing his people to live better lives. However, when 15 Pajeowi Jurchen men go to Pyesa-gun, forbidden, they all die unexpectedly. While they claim that a tiger attacked them, their impaled bodies are shown in a pit, clutching the resurrection flower - implying that it was what they were hunting for in the first place, which is forbidden, seeing that the flower is dangerous.
The deputy commander of the Chupajin group, Min Chi Rok (Park Byung-eun), investigates the same and then later goes to the Jurchen tribe to do some damage control, seeing that tensions are running high between the tribes and the monarchy.
The commander then asks Ashin's father to go to Pajeowi and tell them it was a tiger that killed the men, although this was a lie. Ashin's father, in the hope of a better life for his village, sees this through. Ashin, on the other hand, who is tending to her gravely ill mother, finds the resurrection flower and ancient texts about its powers. Upon returning to her village, she finds that it has been plundered and burned to the ground by the Pajeowi military.
Being the sole survivor, Ashin goes to the army commander and begs for a chance to avenge her family. He places her in a military settlement where she begins to do odd jobs while training relentlessly and quietly. Her first mission by the commander years later is to spy on the military camp of Pajeowi.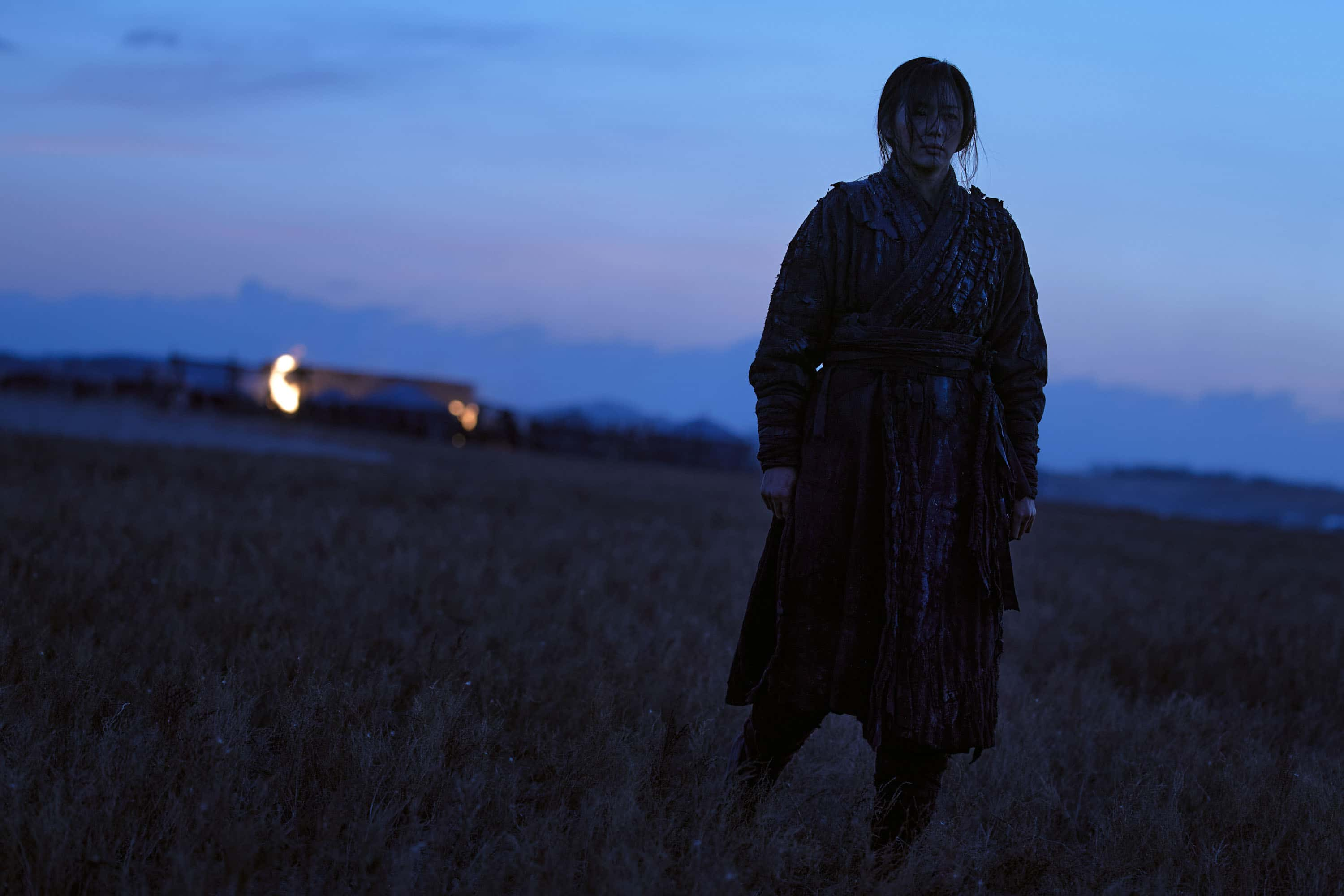 However, when she is there, she uncovers something far more gruesome. She finds her father, who has been labelled a traitor, and his limbs are cut off. He barely recognises her as she weeps and promises to save him while he begs his daughter to kill him and end his misery. Ashin complies and sets the camp on fire before going back to the citadel to get answers to her burning questions. However, she soon uncovers that the commander and his army were the ones who led the tribes to fight with each other. She returns to her military settlement and is visited in the night by a soldier who had been sexually abusing her.
But now, she is ready to put her plan in motion. She kills him and turns him into a zombie, unleashing him on the camp, as each of them turns into zombies while the others die. However, she keeps only the commander alive. Ashin is then seen dragging a giant sack into an abandoned forest, where a lone dilapidated hut remains. As she enters, she has flashbacks of her tribe and its people. She is brought back to reality by chattering and screams, where it is revealed that although Ashin's tribe was murdered and the rumor spread that she had buried them all, she converted them all into zombies. Chained in a barn in the forest, Ashin had been feeding them for years, but animals weren't enough. She now had something that she thinks they deserved, a human. So she leaves the commander to the zombies who devour him alive.
The special episode doesn't quite set up season three but gives insight into Ashin's motive for exposing the resurrection flower, seeing that fans now know her dark motive for revenge.
You can stream 'Kingdom: Ashin of the North' on Netflix.