Are Kim Kardashian and Kanye West divorcing? Bookies place 4-1 odds against marriage surviving 2021
Kim revealed she and her husband have had some 'fights' over his religious journey after he took away their 6-year-old daughter North's make-up as it doesn't align with his religious values Kim Kardashian and Kanye West are have been tipped to be the celebrity couple most likely to get divorced in 2021 by bookies.
According to the latest betting odds by the bookies, there is a considerable chance of 'Kimye' ending their six-year-long marriage next year. According to officials from Coral, an online betting site, the latest odds for the couple to divorce stands at 4-1, meaning that they could be headed for splitsville soon.
Kim and Kanye are also predicted to quit their Twitter accounts next year, the bookers said. "We've seen plenty of stars throw the towel in on Twitter before and make it 5-1 that Kim or Kanye quit," the officials told Mirror.
Kim and her sisters Kourtney and Khloe appeared on 'The Real' in February where they spoke about the conflicts over Kanye's new-found faith. She revealed she and her husband have had some 'fights' over his religious journey after he took away their 6-year-old daughter North's make-up as it doesn't align with his religious values. The pair also reportedly argued over removing TVs from their children's bedrooms.
When asked whether she supports her husband's new spiritual life, Kim shared, "I do think that... You know, he is my husband... So, I obviously want to honor him and what he's feeling. And he's been going through this life change, and it's mostly about the kids."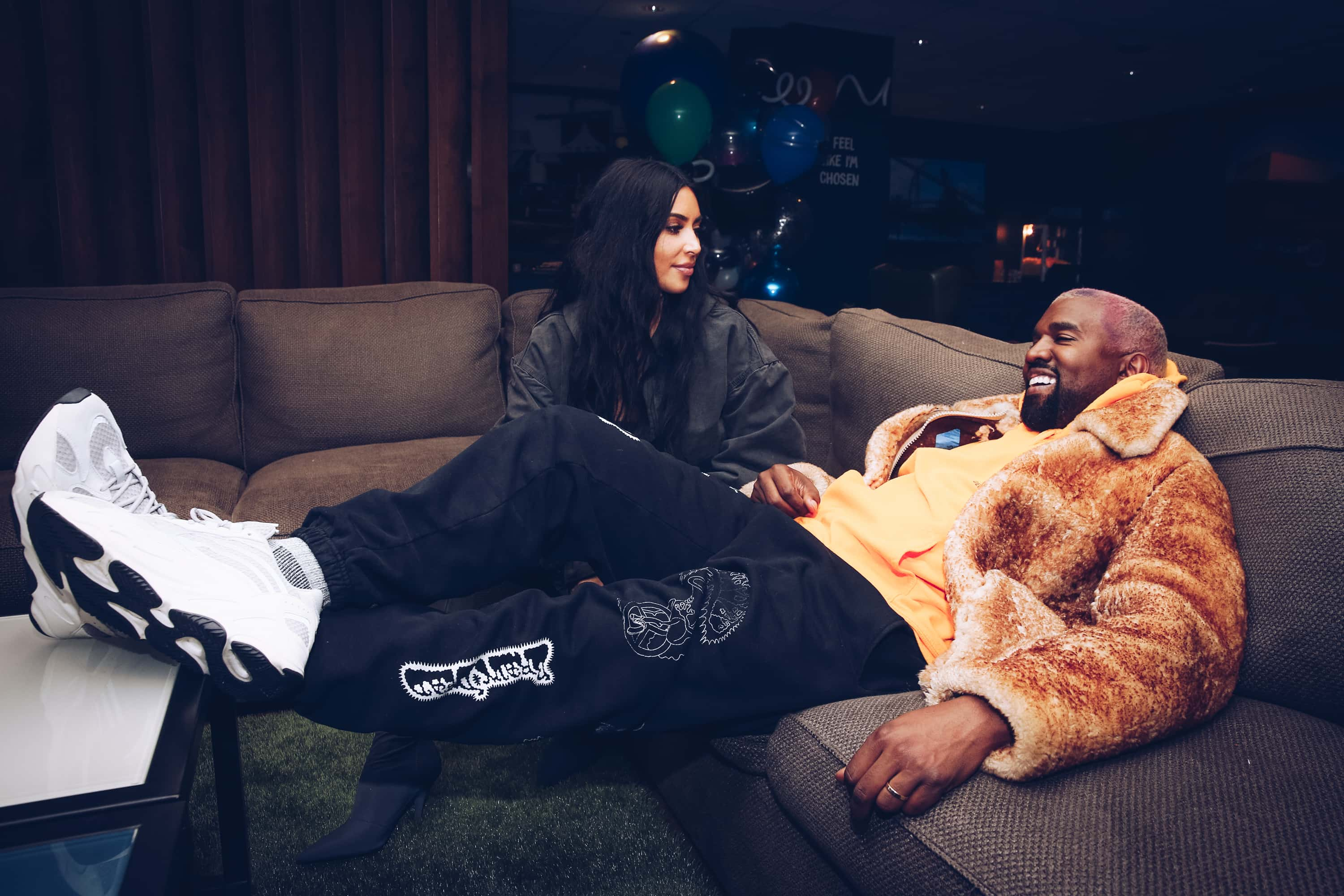 So it is not highly unlikely for the prediction of the bookies to turn into reality. If that happens, it could be another catastrophic year for the Kardashian clan after the family already faced many ups and downs in recent months, including Kim and Kourtney's infamous bloody brawl that sent social media into a meltdown after it was aired on their reality show 'Keeping Up With The Kardashians.'
The brawl was the conclusion to a fallout between the Kardashian sisters. The Bookies are also weighing in on the odds of Kim and Kourtney having another brutal go at each other next year as the chances stand at 2-1.
However, its not all bad news that the bookers are betting on when it comes to the reality TV stars. They have also placed their bet on Kourtney having the next child in the family. "Kourtney is definitely the most likely Kardashian to have a baby next in our mind, and there are rumors her fourth child could be on the way," the insider said.
Also, there are whispers of a possible reconciliation on the horizon for Kylie Jenner and Travis Scott. While their unexpected split at the end of last year sent shockwaves through the showbiz circuit, the bookies have placed the odds of the couple becoming romantically linked once again in 2021 at 5-4. The insider said: "We can definitely see Kylie and Travis announcing they're very much back on in the near future."
The couple has already established themselves as successful co-parents to their daughter, Stormi, with Travis often having sleepovers at Kylie's place and the three of them taking vacations together. Hence, it would not be unlikely to suggest that they might be looking to get back together sometime soon.
Share this article:
Are Kim Kardashian and Kanye West divorcing? Bookies place 4-1 odds against marriage surviving 2021