Kim Jong-un's sister Kim Yo-jong could be a bigger tyrant than her brother, say experts
Professor Natasha Lindstaedt, an expert on totalitarian regimes, explained that gender would be no barrier for Kim Yo-jong to be accepted by the political old guard as the new dictator-in-chief Kim Jong-un and sister Kim Yo-jong (Getty Images)
The sister of North Korea Supremo Kim Jong-un is reportedly waiting to seize complete power over the state if her sibling succumbs to the mystery illness he is purportedly battling.
Experts have warned that Kim Yo-jong could be even more ruthless than her dictator brother is rumored to have been throughout his eight-year reign, according to a report by the Daily Mirror.
Kim Jong-un has not been kind to his dissenters in North Korea, including members of his own family. The ruler of the world's most secretive country has been unabashedly conducting missile tests, provoking the United States and its ally South Korea by asserting his ability to wreak havoc in both countries.
But now, there is a growing fear that his sister could do more of the same to "show her mettle," especially since she shares his passion for weapons development. This comes amid speculation that Kim Jong-un has withdrawn from public view after allegedly suffering a heart attack.
In a conversation with the Daily Mirror, Professor Natasha Lindstaedt, an expert on totalitarian regimes, explained that gender would be no barrier for Kim Yo-jong to be accepted by the political old guard as the new dictator-in-chief. If that happens, she would further solidify the dynasty's reign over the country, which was started by Kim Il-sung in 1948.
"I don't believe that her being a woman will weaken her position if she takes over as leader," Prof Lindstaedt said. "These people are not viewed or portrayed as even being human-like to the people of North Korea – as we have seen with Kim Jong-un. They are presented as gods who can make everything better."
"If she became supreme leader the same would apply to her and she would become god-like and every portrayal of her would do the same thing," she continued. "It is possible she will adopt an even harder line than her brother in dealing with the rest of the world because of the level of poverty. There is nothing else – it is all they have. I do believe she is as tough as her brother and she has been very visible in recent times."
"Often new leaders feel they must be tougher than the previous one," Lindstaedt added.
Kim Yo-jong, a computer science graduate, is the fifth and youngest child of the late Kim Jong-il, who was succeeded by her brother. Sharing a rather close bond with her brother, Kim also comes from a life of luxury -- something that is reportedly alien to most of the country's populace.
She was educated in Switzerland in the company of her brother, where the pair had a private chef and a team of trained bodyguards. While Kim Jong-un went on to rule North Korea, his sister continued her studies in Pyongyang university before eventually joining the ranks of the ruling elite. Kim Yo-jong joined her brother when the first family envoy visited South Korean capital Seoul to meet US President Donald J Trump. And considering Kim Jong-un's children are too young to succeed him, she is the most likely heiress to the powerful throne.
This is also because their elder brother Kim Jong-chul is considered a playboy who does not have an interest in politics. Meanwhile, their half brother Kim Jong-nam lost his life in an apparent assassination in 2017, and half-sister Kim Sol-song is not considered leadership material.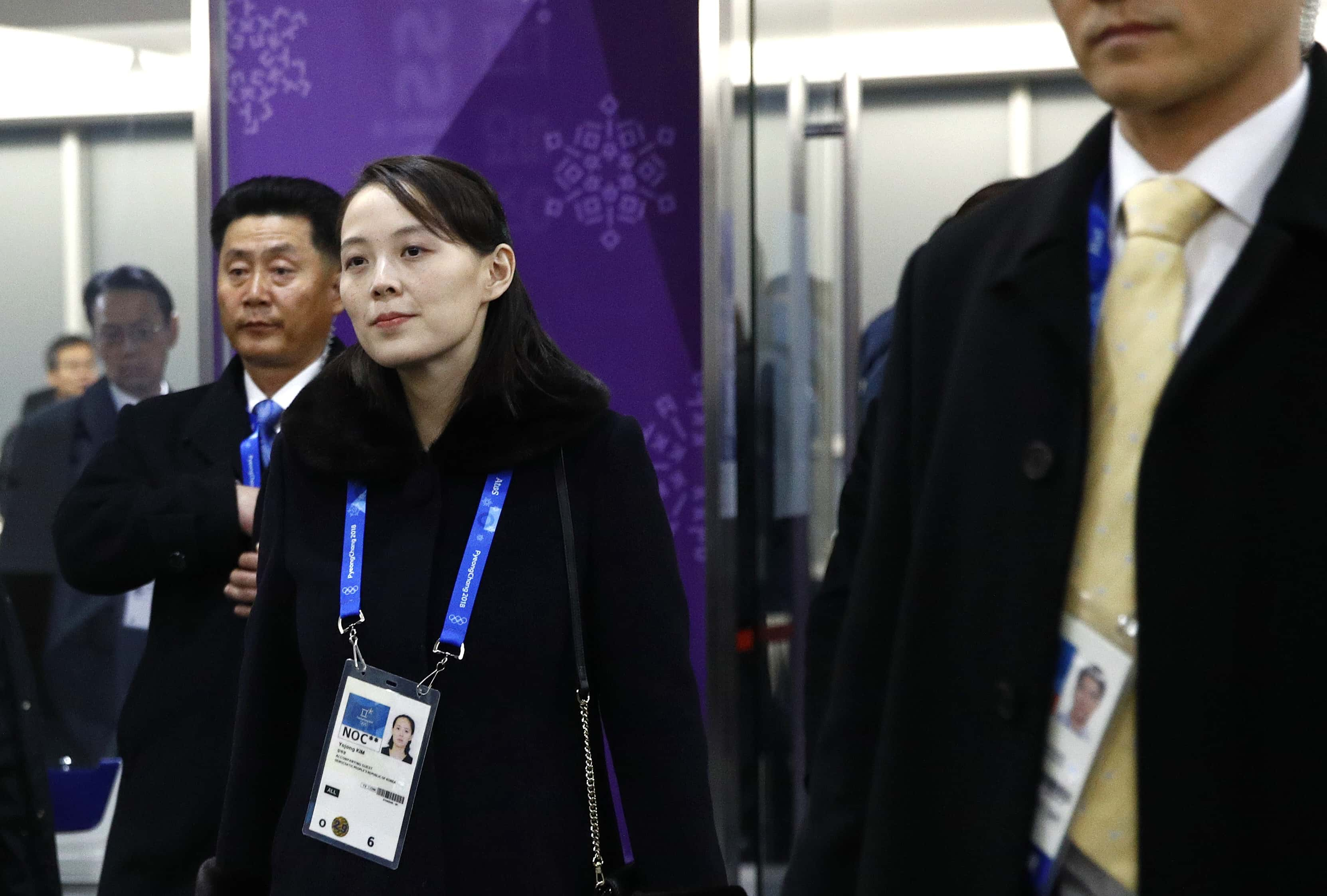 "It is entirely possible Ms Kim would be even more tyrannical than her brother, father or grandfather," Sung Yoong Lee, an American expert on the Koreas, recently said. "She will have to show her mettle by provoking the US with major weapons tests and lethal attacks on South Korea and US forces stationed there."
According to the Daily Mirror, Kim dynasty's seven-decade rule in North Korea has seen thousands executed and millions dead from starvation. Kim Yo-jong, who has remained tight-lipped about the regime's brutality, has also been quick to take enemies to the task.
After a recent South Korea weapons test, she reportedly branded Seoul as a "frightened dog barking" in response to their might.