Who is Khari Covington? NY homeless man faces 52 counts of hate crimes for assaulting 9 'light-skinned' women
As per reports, most of the attacks took place at a Brooklyn subway station, but at least two, including the beating of a woman at a Wilson Avenue smoke shop on January 4, were above ground NEW YORK CITY, NEW YORK: A man suspected of a string of random assaults on women at a Brooklyn subway station was arrested on January 5. As per reports, he was accused of attacking nine women in separate instances in East Williamsburg since August 2020. He has now been indicted on 52 counts, and faces up to life behind bars, officials announced Wednesday, February 24.
As per reports, most of the attacks took place at a Brooklyn subway station, but at least two, including the beating of a woman at a Wilson Avenue smoke shop on January 4, were above ground. The January 4 attack was caught on video. In it, he can be seen going behind the counter at the Sunflower Glass Company shop and pummelling 27-year-old Tina Francisco.
READ MORE
Who is Rigoberto Lopez? Homeless NYC subway slasher confesses to a stabbing spree that killed 2 and wounded 2
Homeless man arrested after bashing subway rider's face with a metal rod and fracturing his skull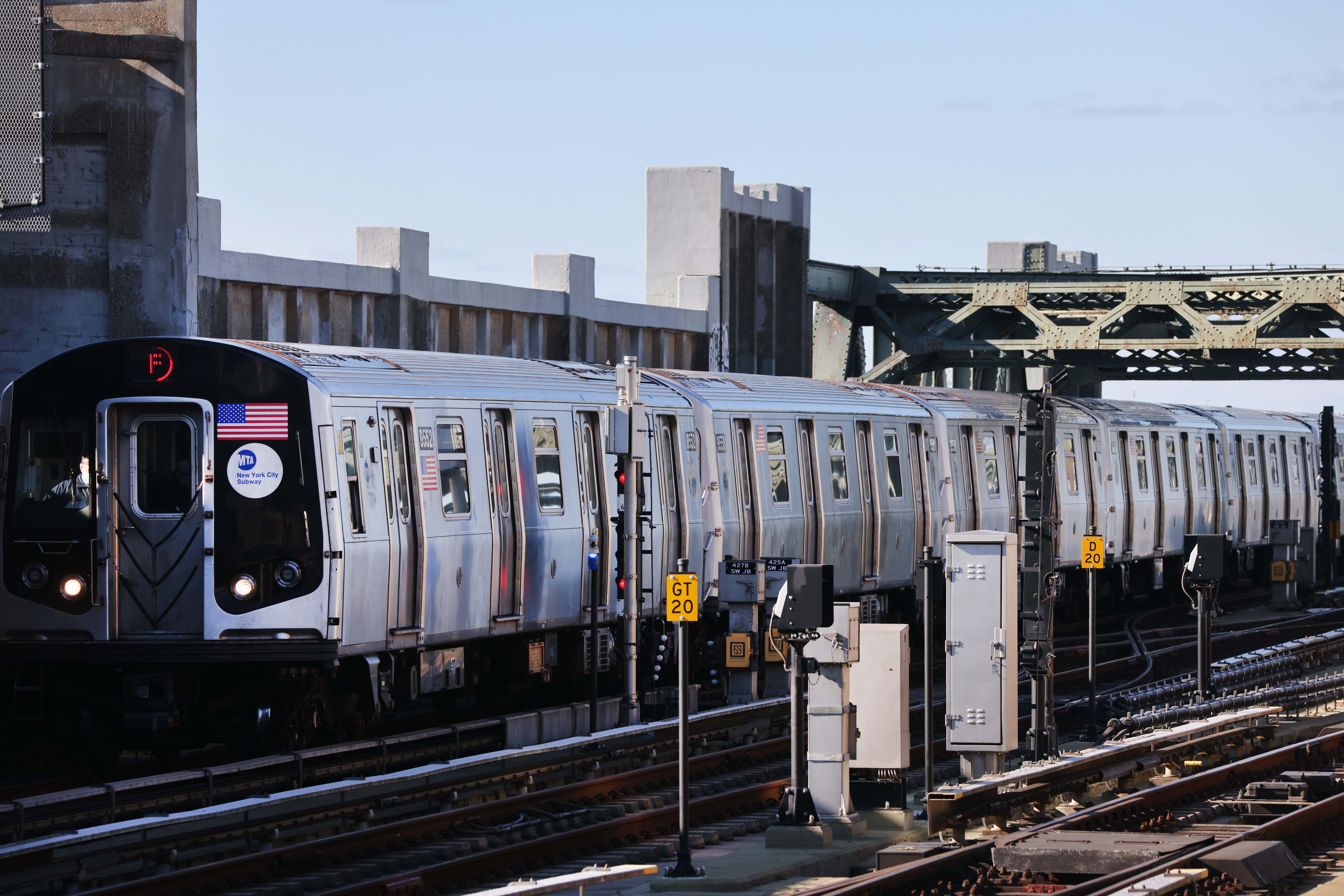 "I was very scared," Francisco said. "I guess I put up a fight but it didn't feel like it at the time," adding that she grabbed a pair of dull scissors to fight off her attacker. Police arrested him the following day.
Who is Khari Covington?
The 29-year-old Brooklyn man allegedly targeted the women because of their gender and because they were "light-skinned," according to investigators. Covington faces charges of assault, strangulation, and burglary as hate crimes in addition to other offenses.
Covington, as per reports, is a homeless man and lives in a transitional housing center in East Williamsburg, where all of the attacks occurred. "This defendant's alleged violent and unprovoked attacks endangered the women he targeted and caused widespread fear in the community," Brooklyn District Attorney Eric Gonzalez said in a statement. "I am committed to prosecuting all hate crimes where victims, including as alleged in this case, are targeted because of their gender, skin color or race."
Covington's bail was continued at $150,000 -- it was set to the same amount when he was charged with the crimes -- after his arraignment Wednesday, prosecutors said. He is considered a mandatory violent persistent felony offender and faces up to life in prison if convicted. He is due back in court in mid-April.
Unsafe public transport
Earlier this month, another homeless man from Brooklyn with a history of psychiatric issues was arrested on February 14, for stabbing four people who were sleeping in the subway, killing two of them.
The deaths took place during a violent murderous spree on February 13 that raised alarms over safety in the transit system. 21-year-old Rigoberto Astwood Lopez was arrested at W. 186th St. and Audubon Ave. in Washington Heights after hundreds of cops were deployed to keep the public safe from the mystery killer. The police department charged Lopez with murder and attempted murder charges after he confessed to all four unprovoked attacks.
Last year, law enforcement authorities arrested a homeless man accused of violently assaulting a Manhattan subway rider in the face with a metal pipe. The suspect reportedly got into an argument with a 59-year-old man while panhandling aboard a southbound No. 2 train in Manhattan. Police said that as the fight escalated between the pair, the homeless man pulled a metal pipe out and bashed the victim in the face, fracturing his skull in the process and breaking his eye socket.
Share this article:
Who is Khari Covington? NY homeless man faces 52 counts of hate crimes for assaulting 9 'light-skinned' women