Back in 2017, when news broke about the Kevin Spacey sexual assault scandal, not only was the actor shunned by many sections of Hollywood but also his Netflix show 'House of Cards' - that Spacey starred in as lead character Frank Underwood - found itself in the eye of the storm. From being on the verge of cancellation to Robin Wright taking up the reins, the series of affairs have been truly tumultuous. 
But that's all in the past. Come November and the prestige drama is all set to return with its sixth and final season - only this time Wright's Claire Underwood will be at the front and center of all the action. Ahead of the season premiere and in the light of the recent developments, though, the 52-year-old actress recently opened up, addressing the unfortunate series of events and especially the treatment of Spacey in the media.
And as it looks like, Wright is already advocating for a second chance for her co-star.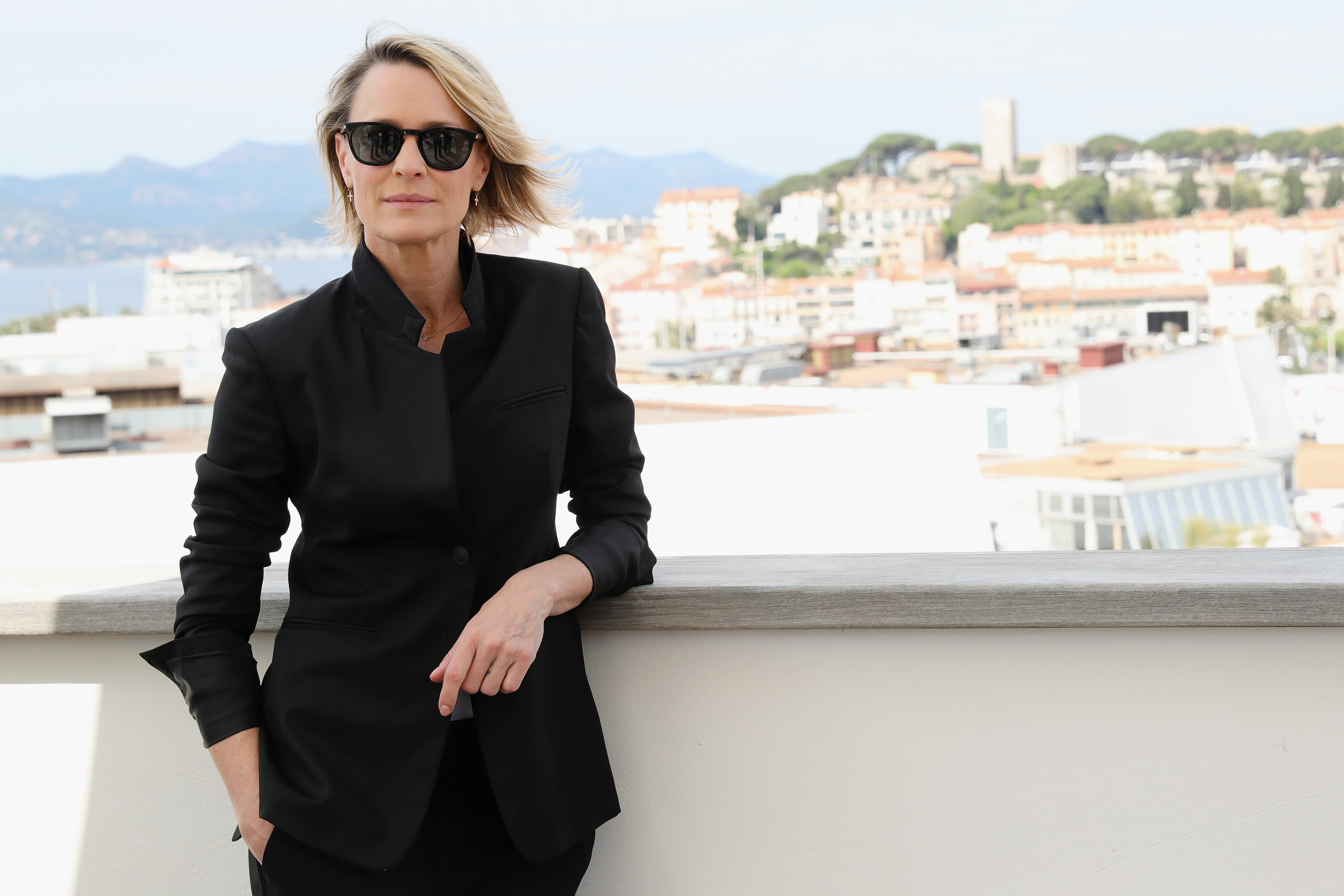 "I believe every human being has the ability to reform … In that sense, second chances, or whatever you are going to call it – absolutely, I believe in that. It's called growth," the Netflix star said, commenting about Spacey's prospect comeback during a recent interview with Net-A-Porter. While, in her own words, it has been some time since she had a talk with Spacey, Wright appeared all ears in case the 59-year-old actor wanted to reach out. 
Spacey has been accused of engaging in sexually inappropriate behavior by many in the days following the first accusation by 'Star Trek: Discovery' actor Anthony Rapp. However, the Oscar-winning actor has maintained his innocence throughout. 
"I feel sorry for anybody whose life is in the public arena. It's a nightmare, can you imagine? We do a job, we share [a performance] with viewers. Why does our private life have to be public? I hate that part of this industry," Wright said, calling out the unwarranted attention on Spacey since the scandal.
She continued, "It's so invasive. I believe everyone's personal life should be personal. Positive, negative, neutral, whatever – I don't believe it should be anybody's business. But I'm not talking about [the #MeToo] movement – I'm talking about media. The exposure. It's an awful feeling. A stranger deciding they know who you are … I mean, it's criminal, it really is." 
Regardless of the personal stance, the actress has surely taken charge, shouldering some serious responsibilities on the professional front. In the upcoming, Claire-centric season of 'House of Cards', the focus will undoubtedly be once again on the President, but a different Underwood.
All of this, though, won't have been possible if Wright didn't fight to save the show, that apparently came "very, very close" to cancellation. 
'House of Cards' returns on Netflix on November 2.