Kevin Spacey accused of sexually assaulting three more men in London
Spacey is already being investigated for assaulting three men by the Scotland Yard and the three new cases from London take his tally up to six now. Kevin Spacey (Source:Getty Images)
The 'House of Cards' actor Kevin Spacey, who is already being investigated for assaulting three men by the Scotland Yard, is reportedly facing three more sexual assault allegations in London. With the new allegations, the scope of the case has widened and the Metropolitan Police will be looking deeply into the allegations of the men who recently stepped up, according to TMZ who broke the news.
Reportedly, a man approached the Metropolitan Police with the allegations back in April, claiming he was sexually assaulted by the actor in Westminster in 1996. Back in February, two other men reported incidents that took place previously. One alleges that he was assaulted by Spacey in Lambeth, London in 2008. The other claims the assault took place in Gloucester, outside the capital, in 2013. Reportedly, Child Abuse and Sexual Offences Command is involved in all six cases in London.
Spacey is now being criminally investigated in both in London and Massachusetts, where he is being investigated for assaulting former Boston news anchor Heather Unruh's son when he was 18-years-old, back in 2016, TMZ reported. In 2017, the tormented mother accused Spacey of getting her son drunk at a Nantucket club and touching him inappropriately after. She also expressed her pain over Twitter. She wrote: "The #weinsteinscandal has emboldened me– #truth time. I was a Kevin Spacey fan until he assaulted a loved one. Time the dominoes fell."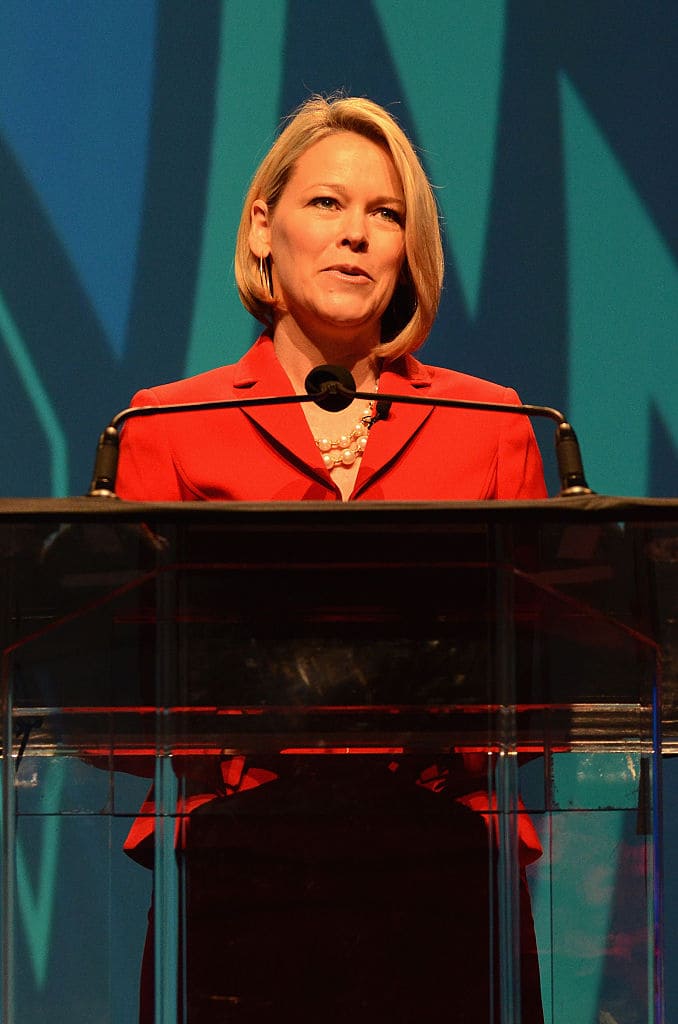 In October of 2017, Star Trek: Discovery star Anthony Rapp too accused Spacey of trying to sleep with him when Rapp was just 14 and Spacey 26. Rapp opened up about the incident to Buzzfeed News. He said it occurred at a party at Spacey's New York apartment in 1986. He said that he was the only non-adult at the party and that he got bored pretty quickly. After a while, he realized that everyone had left. "My memory was that I thought, 'Oh, everybody's gone. Well, yeah, I should probably go home,'" Rapp said. He recalled that Spacey "sort of stood in the doorway, kind of swaying. My impression when he came in the room was that he was drunk."
Rapp continued: "He picked me up like a groom picks up the bride over the threshold. But I don't, like, squirm away initially, because I'm like, 'What's going on?' And then he lays down on top of me. He was trying to seduce me. I don't know if I would have used that language. But I was aware that he was trying to get with me sexually." He spoke about how Spacey's grip tightened around him, but he somehow managed escaped to the bathroom and locked himself inside. "I was like, 'What is happening?'" he said. "I saw on the counter next to the sink a picture of him having his arm around a man. So I think on some level I was like, 'Oh. He's gay. I guess.'
Then I opened the door, and I was like, 'OK, I'm going to go home now.' He followed me to the front door of the apartment, and as I opened the door to leave, he was leaning on the front door[frame]. And he was like, 'Are you sure you wanna go?' I said, 'Yes, good night,' and then I did leave."
Rapp, who is now 46, told Buzzfeed, "My stomach churns. I still to this day can't wrap my head around so many aspects of it. It's just deeply confusing to me." Though Rapp has managed to stay quiet for so long, in light of the MeToo movement, he felt compelled to speak up and raise a voice against such behavior and. And not to simply air a grievance," he said, "but to try to shine another light on the decades of behavior that have been allowed to continue because many people, including myself, being silent. … I'm feeling really awake to the moment that we're living in, and I'm hopeful that this can make a difference." Though none of Spacey's representatives responded to Rapp's accusations, the actor himself took to Twitter to respond on October 29, 2017.
He posted a picture of a note that said: "I have a lot of respect and admiration for Anthony Rapp as an actor. I am beyond horrified to hear this story. I honestly do not remember the encounter, it would have been over 30 years ago. But if I did behave then as he describes, I owe him the sincerest apology for what would have been deeply inappropriate drunken behavior, and I am sorry for the feelings he describes having carried with him all these years. This story has encouraged me to address other things about my life. I know that there are other stories out there about me and that some have been fueled by the fact that I have been so protective of my privacy."
He continued: "As the closest to me know, in my life I have had relationships with both men and women. I have loved and had romantic encounters with men throughout my life, and I choose now to live as a gay man. I want to deal with this honestly and openly and that starts with examining my own behavior."
Close on the heels of these new allegations coming to light, actor Guy Pearce who co-starred with Spacey in LA Confidential called him a "handsy guy". When an interviewer asked him about his experience working with the actor, Pearce response was: "Thankfully, I was 29, and not 14". He added: "Amazing actor; incredible actor. Mmm. Slightly difficult time with Kevin, yeah." Then he went on to add; "He's a handsy guy."
Puerto Rican actor Benicio del Toro recently said "It's sad about the victims, number one, and sad about [him]. Toro appeared alongside Spacey in the 1995 film 'The Usual Suspects.' "But the victims come first. I don't care how talented you are. I'm sorry."
Meanwhile, on the work front, after news of Spacey being involved in so many sexual assault cases came to light, television and film networks quickly worked to distance themselves from the actor's work. Despite many replacing him in their projects, indie distributor Vertical Entertainment has announced that Spacey will not be scrubbed from 'Billionaire Boys Club,' an upcoming biographical crime drama based on the real-life Billionaire Boys Club that was active in Southern California during the 1980s. The film's trailer features the actor, who will be playing the role of Beverly Hills high roller Ron Levin, quite significantly.