Kendrick Lamar becomes first rapper to win Pulitzer music prize for his album DAMN
Lamar's fusion of jazz, poetry and blues with social themes and love songs has made him one of the most innovative rappers of his generation Kendrick Lamar (Source : Getty Images)
Kendrick Lamar has made history by becoming the first non-classical, non-jazz artist to win the Pulitzer Prize for music for his album DAMN.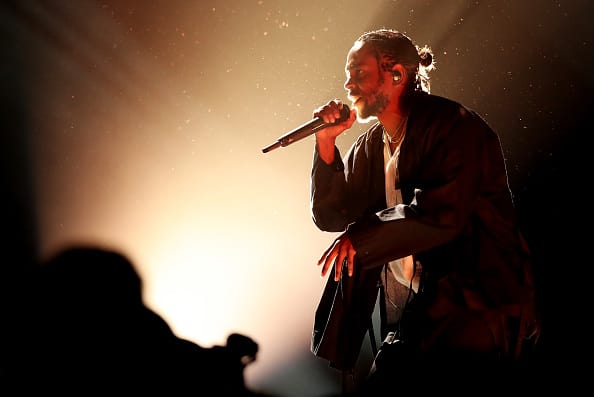 The album talks about the difficulties and complexities about growing up in his hometown Compton. The prize listing describes his record as "a virtuosic song collection unified by its vernacular authenticity and rhythmic dynamism that offers affecting vignettes capturing the complexity of modern African-American life."
According to Billboard, it sold 353,000 copies in its first week, that does not include streaming, and overall it racked up 603,000 "album-equivalent units", and went platinum earlier this month. Just like Butterfly had done before it, DAMN got Lamar an Album of the Year nomination and the award for Best Rap Album at the 60th Grammy Awards.
As reported by Rolling Stone, Lamar said, "The initial goal was to make a hybrid of my first two commercial albums. That was our total focus, how to do that sonically, lyrically, through melody – and it came out exactly how I heard it in my head. … It's all pieces of me. My musicality has been driving me since I was four years old. It's just pieces of me, man, and how I execute it is the ultimate challenge."
"Going from To Pimp a Butterfly to DAMN., that shit could have crashed and burned if it wasn't executed right. So I had to be real careful on my subject matter and how I weave in and out of the topics, where it still organically feels like me," he continued.
Lamar has released an album every year since the year 2005. He is also known for making the accompanying soundtrack in Marvel's hit movie, Black Panther.
The Pulitzer Prize first got its music section in the year 1943. Most of the people who won the music Pulitzer prize were classical artists until the year 1997 when Wynton Marsalis became the first ever Jazz musician to win. Wynton was the second African-American composer to win following George Walker.