KUWTK season 16 teases another scandal, but let's face it, the drama's getting old | Opinion The new trailer for 'Keeping Up With the Kardashians' has dropped. The show, now on its 16th season, has no dearth of drama. While there may be some cheating scandals, friendships turning sour and a lot of tear-jerking it is something else that you just can't ignore - every time there's a new season coming, there's a nuclear blast level scandal. The whole show started off with the steamy Kim K and Ray J sex tape so this shouldn't really surprise us but every single time? Seriously?
Let's take it each controversy at a time. The sex tape made headlines that in turn made for a conducive environment for KUWTK series premiere. OG IT girl Paris Hilton's unknown assistant Kim and the wife of athlete Kris Humphries suddenly became the most talked about woman at the time. To this day, no one knows who leaked that sex tape but I think Kris Jenner really let the cat out of the bag when she famously said, "When I saw Kim's sex tape, as her mother, I wanted to kill her but as her manager..."
The season catapulted the Kar-Jenners into an overnight success and of course, everyone wanted to know where Kim got that booty. Then for several seasons, it the show focused on Khloe, portraying her as a chubby, insecure but relatively real Kardashian whose heartache knew no bounds because of her turbulent relationship with Lamar Odom. The show milked that cow so hard for so many seasons - from Instagram posts, leaked TMZ stories that made you so curious that you had to watch the show and the salacious rumors surrounding Koko and Lamar.
Kim was back in the scandal game around season 6 where she pulled a Britney and married athlete Kris Humphries for 72 days. Maybe not a Britney, because at least, Britney Spears was honest about her mistake. The show's sixth season made sure that there was enough for Kim's romance with Kris - which, as it turned out was just a buildup for the heartbreak. Kim called it off soon after 'Kim's Fairytale Wedding: A Kardashian Event' which set a record for E! network making us wonder why we didn't see it coming. The event got 10.5 million viewers, ranking as the network's most-watched event to date.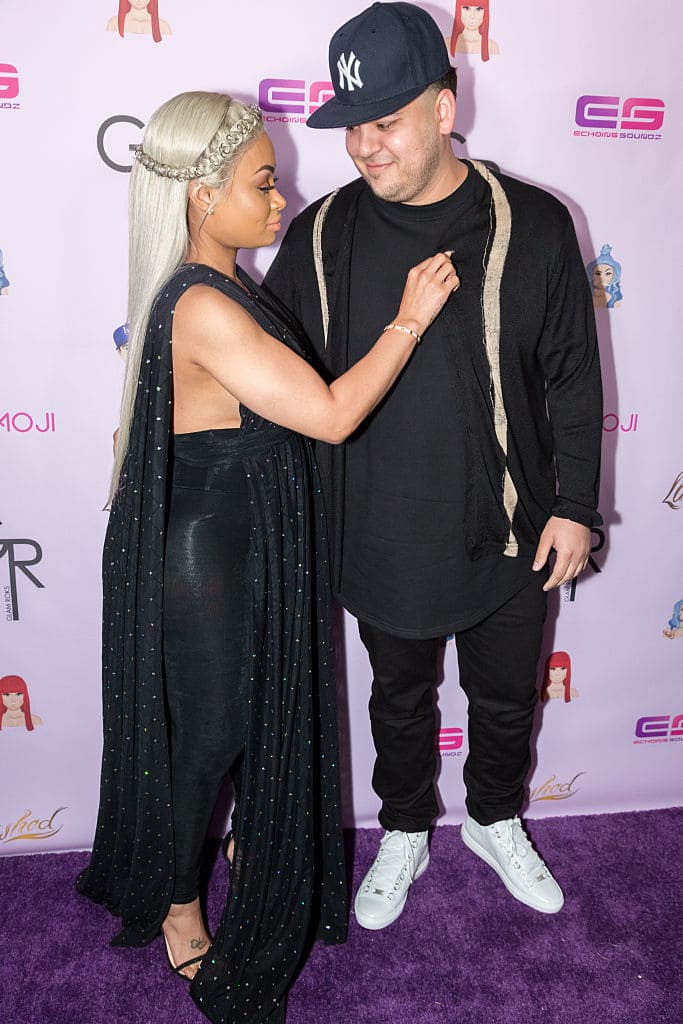 After this season, Kim needed some time to cool up - Rob Kardashian was up next. So just around the time season 12 came about, the Blac Chyna saga began. To be honest, the two didn't even look like they were in love - Rob looked tired and Chyna looked fame hungry. The two got it on and even had a baby and there was the scandalous arc about Chyna having a baby with Kylie's then-boyfriend Tyga. They would have very public feuds, the couple, that would end up with social media rants.
Talking about recent scandal bombs right before a season premiere, season 14 gave us a look into Kendall Jenner's "insecurities". The sister was known as the one who was probably the most expressionless and with no emotional depth but KUTWK wanted to change all that. Bam! The heinous Pepsi commercial happened, where Kendall tried to end racism with a soda. A PR nightmare, she got backlashed left, right, and center. Then, when the show dropped, they were all about poor Kendall.
All was well until 2017. After Kendall's sad but filthy rich life was shown to us, there wasn't really that much to talk about. But KUWTK wasn't having it. Suddenly, Kim was having a baby via a surrogate, Koko was pregnant with Dream and rumor was, so was Kylie. And damn, did they pull off the Kylie episode. The interest peaked so hard, it really needs no explanation. Then when they did have kids and Kylie did the whole video tribute for baby Stormi, there was a convenient video leaked showing Tristan Thompson, Koko's beau all over another girl. And get this — this surfaces right when Khloe is giving birth. Co-incidence, huh?
More recently, we have had the Jordyn Woods scandal, where Jordyn, Kylie's BFF spent the night at Khloe's cheater boyfriend and of course, that's what this season is about.
---
The only left out of the scandal loop is Kourt. The mom-of-three has declared she wants to 'be in love' again and is looking for someone special. Her social media game is also under constant media scrutiny as she's taken to post quite a few risque photos of herself, giving rise to speculation that may be Kourt is preparing for something big.
Expect a Kourtney scandal to break anytime now, tbh. I'm getting too old for this.