Kate Middleton was banned from Wimbledon in 2013 because she was pregnant Kate Middleton revealed that she was banned from attending the Wimbledon final in 2013 because she was pregnant with Prince George. The Duchess of Cambridge revealed that she begged her doctor to allow her to go to the Wimbledon final back in the year 2013 but his response was 'definitely not'.
Kate gave birth to Prince George on July 22 which was just two weeks after Andy Murray beat Novak Djokovic. She revealed that she also wrote to Murray to apologize for not being present at the game. "I was very heavily pregnant. I wrote to him [Murray] afterwards saying sorry for not being there".
Kate, an avid tennis fan, revealed her story in a candid BBC documentary about tennis. Kate also had a tennis court built at her Amner Hall home and also made some jokes on her mother's crush on Roger Federer, her father mistakenly calling Tim Henman 'Pete' and her dreams of pursuing tennis further.
The mother of three said: "I have watched Wimbledon, that was very much part of my growing up. Roger [Federer] is my mother's heartthrob. I don't think she will mind me saying that! I think he probably knows that too," she shared.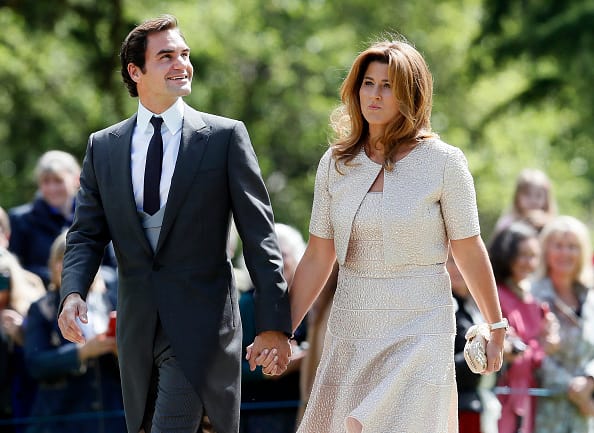 Federer was also seen attending the wedding of Kate's sister Pippa last summer. She also shared the story behind her father's faux pas and explained, "My father is not going to appreciate this but we were walking past Tim Henman and had just seen Sampras play. My dad said 'Hi Pete'. I was mortified," she continued.
Though now Kate joins the royals and tennis legends in the royal box, things were not always so simple and she admitted that there was a point where she too would stand in the queue for endless hours in an attempt to get a ticket for the prestigious sports event.
"'Being able to go into Wimbledon and be part of an amazing atmosphere is special," she added. Kate also spoke about how a career in tennis was always something that interested her. "It inspires young people including myself. Every time Wimbledon is on I am thinking 'Yes, I could do the same' and get out the racket. Sadly, not the same results."
The Duches of Cambridge was able to take on the tennis pratonage role in the year 2016 thanks to the Queen who handed over two of her most high-profile patronages to a very delighted and enthusiastic Kate. Kate became the patron of All England Lawn Tennis & Croquet Club which hosts the Wimbledon Championships.
The Queen was the patron for around 64 years before passing it on to Kate. While Kate is definitely a regular at the royal box at Wimbledon, the Queen has attended the championships only three times since her first appearance in the year 1957.
Currently, Kate is on maternity leave after giving birth to her third child, Prince Louis, and off the hook from all her royal duties. However, tennis stars and fans are hopeful that they will get to catch a glimpse of the royal and are hoping to see her at the Wimbledon Championships this year.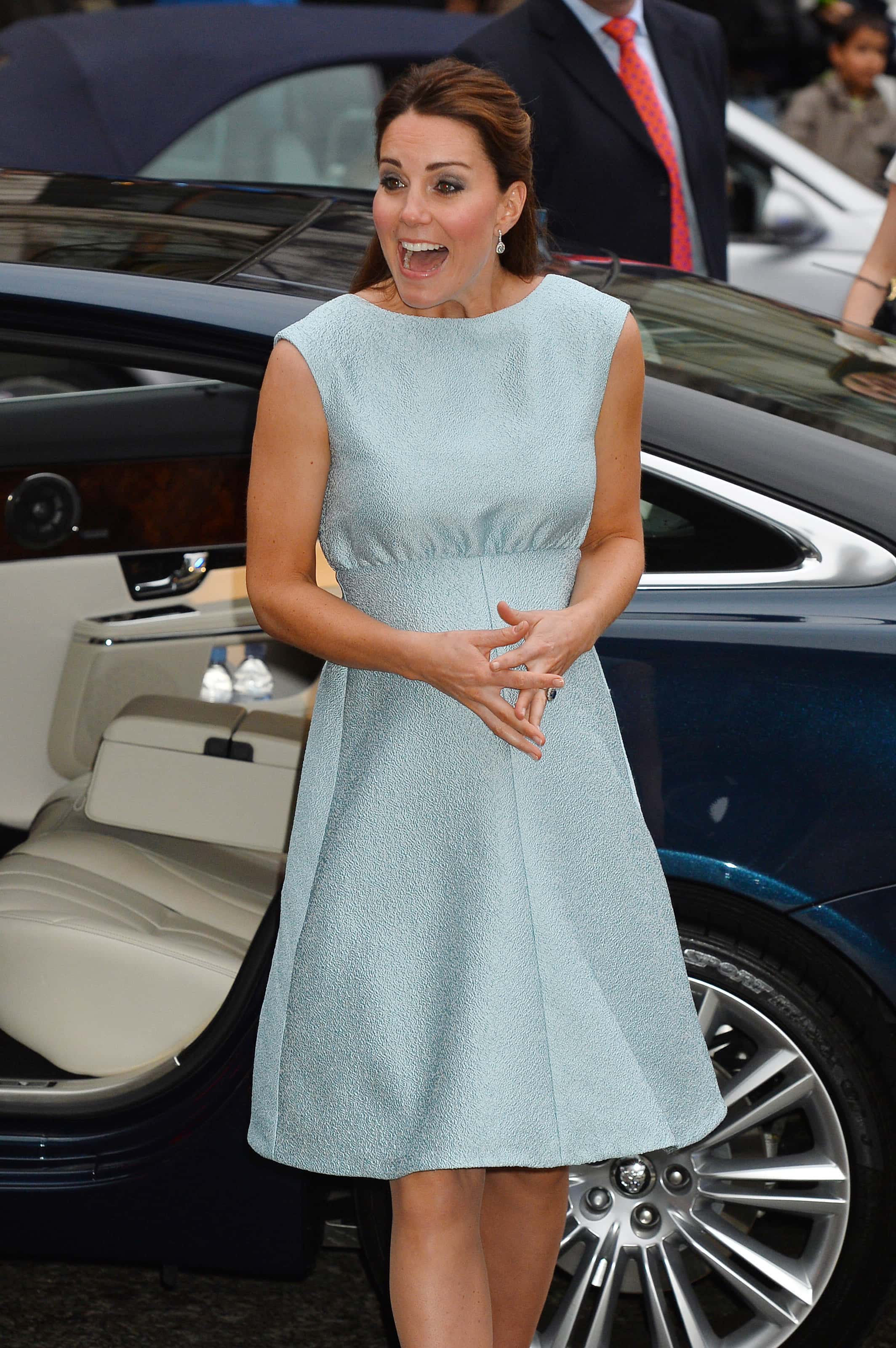 Luckily for the fans, the Kensington Palace did confirm that both Kate and Meghan Markle would be attending the women's singles final. Both the royals will be in the royal box and are going to be cheering on players like Angelique Kerber and Serena Williams who is a close friend of Meghan.
Despite being a longtime friend of Meghan and having attended her wedding to Prince Harry earlier this year, Serena Williams had recently named Kate as her number one "bad a**".
Serena was asked by InStyle magazine to name whom she would consider to be "bad**s" to which the tennis champion replied, "Well, obviously Beyoncé. That goes unsaid. Rihanna goes unsaid. Kate Middleton!" She described how Kate appeared on the steps of the Lindo Wing right after giving birth. "She was standing. So she's officially No 1." Serena added.
---
It is reported that Kate's parents and pregnant sister Pippa Middleton will also be attending the Wimbledon Championships.
Pippa shared that she would be taking pregnancy tips from her sister Kate and is also looking to Serena Williams for inspiration. In her Waitrose Weekend column, Pippa wrote, "I've been a tennis fan since childhood, as player and spectator, and have been keen to continue playing safely throughout pregnancy".
"Take Serena Williams — she famously proved that women can play a high level of tennis from two months (when she won the 2017 Australian Open) up to eight months. Few of us can relate to this elite excellence, but if you're a healthy, well-trained player with an uncomplicated pregnancy there's no reason why you can't continue a good level of tennis," she added.
Well looks like this Wimbledon is going to be a star-studded event with many passionate fans coming out to root for their favorite player.