Michael Sheen's love life: From Kate Beckinsale to Sarah Silverman, 'Prodigal Son' star has charmed many with wit Michael Sheen might play a terrifying serial killer Dr Martin Whitly on Fox's 'Prodigal Son', but he is also every bit charming and witty. It is one of the main reasons that the character is such a hit among the audience. The show explores a serial killer's close relationships and how gravely they are affected because of his misadventures. And if anything, Sheen completely immerses you in the show with his brilliant portrayal of a psychotic killer.
Sheen, who has played all kinds of roles from an angel ('Good Omens') to an incarcerated murderer, is undoubtedly the highlight of the show. With 'Prodigal Son' returning on January 12, 2021, we wonder what new changes will be brought for Dr Martin Whitly. Is Catherine Zeta-Jones' new addition to the cast as Dr Vivian Capshaw going to be a romantic one? That brings us to Sheen's romantic relationships. From Kate Beckinsale to Sarah Silverman, the 'Prodigal Son' star has had a long, colorful love life.
Anna Lundberg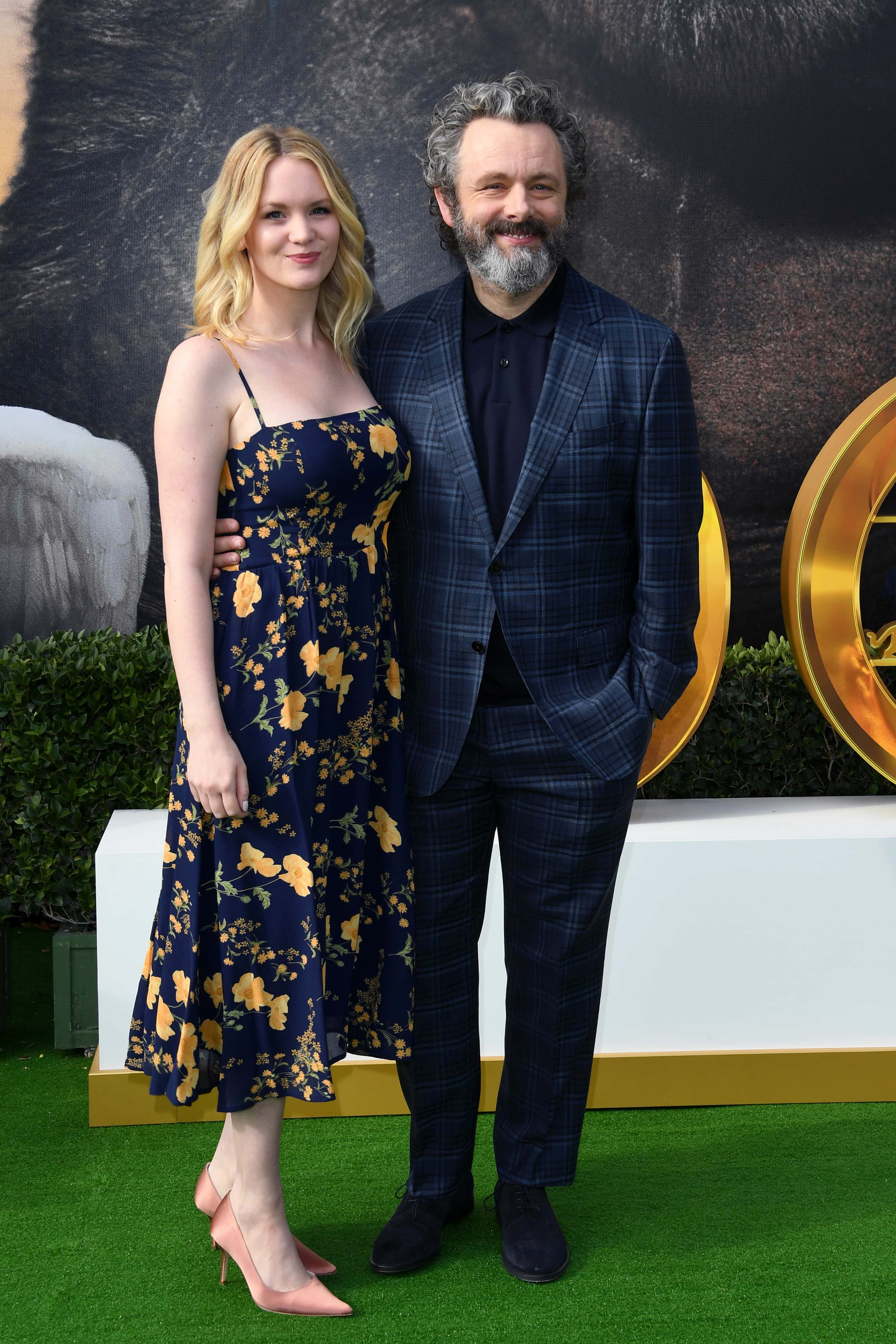 In 2019, Sheen announced that he and his partner, Anna Lundberg, were expecting their first child together. The couple's daughter Lyra was born on 23 September 2019. He had written on Twitter in July that year "Very happy to let everyone know that my partner Anna and I are expecting a little angel of our own. (Just to be clear — we're having a baby!)"
From Helsingborg in southern Sweden, Lundberg appears alongside her beau Michael Sheen, 50, in BBC's 'Staged'. The two are not yet married and based in New York. Sheen and Lundberg completed a year at the NY Academy Company in 2018/2019 with a successful showcase, according to The Sun.
Sarah Silverman
Sheen dated comedian Sarah Silverman from early 2014 to early 2018. She spoke about their relationship in May of 2014. "Look, this is so awkward. Listen, I love his body, but I also love what's on the inside," she said during an appearance on 'The View' at the time. "He speaks foreign, he's foreign and on his show 'Masters of Sex' he speaks perfect American. And I'm like, 'If you can talk normal, why don't you do that all the time?'"
When they split four years later, the comedian announced their breakup on Twitter. "The great @michaelsheen & I consciously uncoupled over Christmas. I mean, not 'over Christmas' — like that wasn't the fight that ended it," the comedian tweeted on February 5, 2018. "No fight. We just live in different countries & it got hard. Felt we should just tell y'all so u stop askin, 'How's Michael/How's Sarah?'"
Kate Beckinsale
Sheen's relationship with Kate Beckinsale is perhaps the most well-known one and also the longest. They were together for eight years from 1995 to 2003. They met when cast in a touring production of 'The Seagull' in early 1995. Soon afterward, they started living together, and in 1999, their first daughter Lily was born in London.
In an interview, Beckinsale recalled her relationship with Sheen. "Michael and I almost met 25 times before we actually did meet. We'd been in the same lift together and not realized it and we later found out that we'd lived on the same street in Paris, so in a way, we felt that maybe we were always meant for each other but we weren't quite ready."
Their relationship ended in January 2003, soon after the couple moved to Los Angeles. Although separated, Sheen and Kate continue to remain on friendly terms and spend special family occasions with their daughter Lily. "I think the thing is, if you both really put your kid's well-being first and share a sense of humor, you're sort of halfway there," she had said. In an interview, she said, "I'm very glad, touched, and impressed about how that's all gone. I mean, Michael and I were together for nearly ten years, and I can't imagine not having him in my life. He lives close by in LA and we all get together sometimes and I'm very proud of that."
So friendly are the two that while working on 'Underworld', Beckinsale convinced director Len Wiseman to cast Sheen. But when the trio started working together, Beckinsale fell in love with Wiseman, eventually marrying him in 2004. In an interview that time she said, "I said to him [Len], Michael is a fantastic actor. He's brilliant. I said, I really think you should use him for this. He thought, 'alright then, he was Kate's boyfriend, he's bound to suck and be really nice to Kate'. And then he was blown away [with his audition] and he thought he was fabulous. Afterwards, he cast him and admitted that he'd been dreading it because he loved me so much. He'd been dreading meeting him because he thought he'd be a model or something."