The Democrats Great 2024 Fear: How Kamala Harris went from hope to hopeless Donald Trump is widely expected to run for President again in 2024. We also know a handful of others are throwing their hat in to succeed Trump as the head of the Republican Party. Across the aisle, the Democrats are gripped in an equally chaotic power struggle, albeit with no clear indication of who their future leader will be. Unlike the GOP, the Democrats don't have a godfather-life figure to look up to, which could make it hard for them in 2024.
The Trump family, firmly in control of the GOP, is widely expected to appoint an heir for 2024. If Trump himself cannot run, there has been rumors Don Jr. or Ivanka could replace him. But as the former president finds himself increasingly isolated and in legal trouble, challengers have arisen smelling blood in the water. From Mike Pence to Mike Pompeo, and Nikki Haley to Ron DeSantis have all reportedly begun working towards the next Presidential Election.
RELATED ARTICLES
Will Jeff Bezos follow in Donald Trump's footsteps? Billionaire might run for White House in 2024, claims expert
Does Kamala Harris run a 'toxic' workplace? VP's office allegedly treats staff 'like s**t'
On the Democratic side, Joe Biden has clearly stated he intends to run for reelection again. However, there's a long time between now and then and it is possible the incumbent could be the first since Lyndon Johnson to not seek a second full term. If that were to be the case, Vice President Harris would automatically step up to become the head of the party, which initially seemed like a great idea. Now though, it appears Democrats are fearful that Harris won't be able to lead them to victory.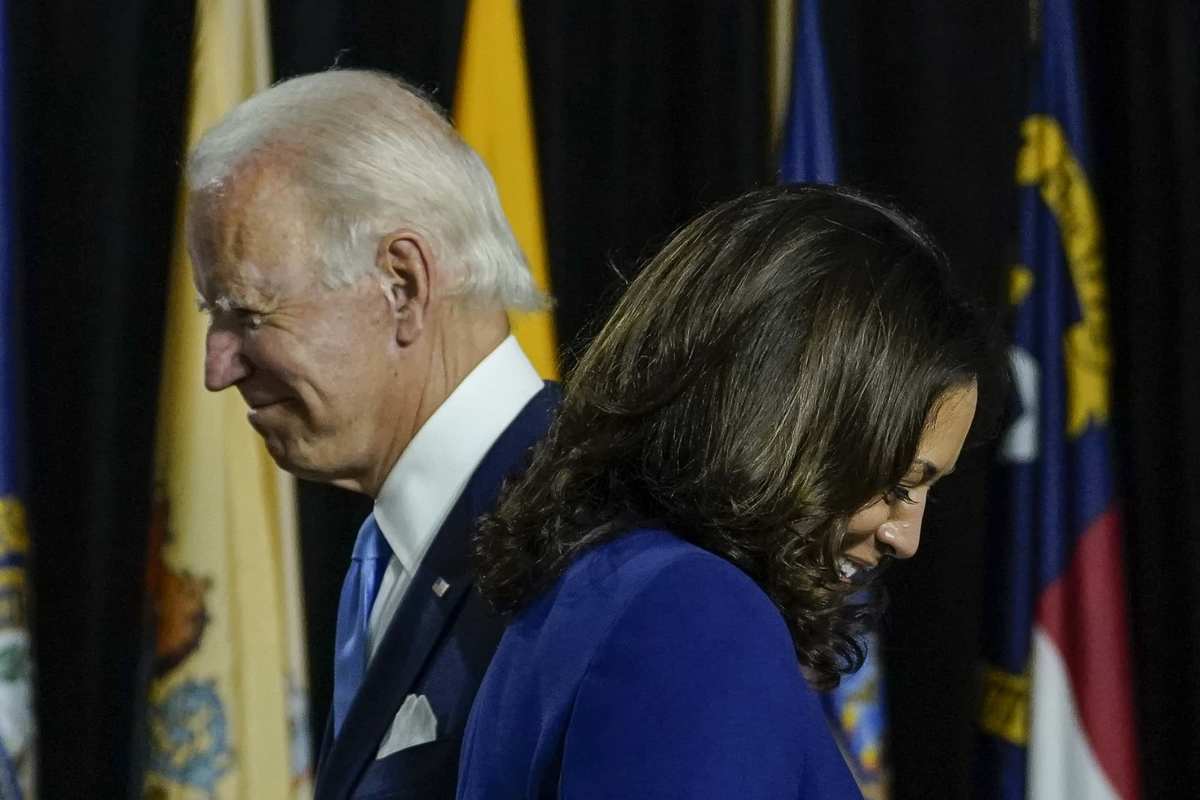 The rise and fall of Kamala Harris
On the 2020 campaign trail, Harris and Biden were noted for frequently clashing during debates. It seemed that the two could not come to an agreement on most matters, making it very surprising that Biden picked her as his running mate. Harris ended her run for president after her campaign came to a shambolic end, as reported by The New York Times. From mass layoffs of staffers to a lack of strategy, Harris' downfall appears to be in repeat, only this time in the White House.
Despite his age, Biden was widely seen by the Democrats as the apt guiding figure for the post-Trump era. That is why when he picked Harris as his running mate on August 11, the news was well-received. However, it is important to note Biden's presidency wasn't a natural succession. He jumped into the race quite late, as it appears the party wasn't able to find a suitable leader to challenge Trump. Biden was never considered to be the "future" of the Democratic Party, merely a stopgap until a leader could be found. He tapped Harris, but it is clear that she just isn't up to the job.
Like all politicians, Harris comes with a fair share of controversies. From the "war on truancy" to the battle against sex workers, her time as Attorney General and DA wasn't the best look for a party hoping to be more welcoming, not less. Nonetheless, she did manage to convince a large number of Americans she was the right woman for the job, mostly thanks to her less controversial time as Senator. However, as her campaign showed, Harris is prone to dysfunction. If you thought that wouldn't be the case as VP, Axios paints a very different picture.
'Hopeless' Harris loses the plot as VP
A new report by Axios indicated that Harris has now the Democrat's #1 concern, with the 2022 midterms and 2024 elections on the horizon. According to the publication, "some White House officials have been frustrated by a series of missteps from Harris and increasingly public bickering in her orbit." Some of that bickering was revealed in a June 30 POLITICO report, which said Harris' office was "not a healthy environment".
The chaos is visible to see. While Biden is busy touring the nation, getting on with pushing for landmark legislation, the VP has yet to address most key issues. While Biden is often praised, Harris has rarely been credited because she is yet to make an impression. The chaos and infighting have led to multiple resignations already, with others seeking a way out in the coming days. "For some of the people who know Harris best, it's become an all-too-familiar pattern for a politician who has churned through several iterations of staff," POLITICO reported. The chaos is so bad, several people have described it as a "shitshow".
That has led to widespread concerns in the Democratic party. "People think, 'Oh, she's f***ing up, maybe she shouldn't be the heir apparent"," one insider told Axios. If those claims are true, it means the party will have a lot to work on in the coming days. Unlike the GOP, the Democrats are not as unified. The party has been publicly split on numerous issues, giving their critics ample opportunities to pitch them as a bad option in the future.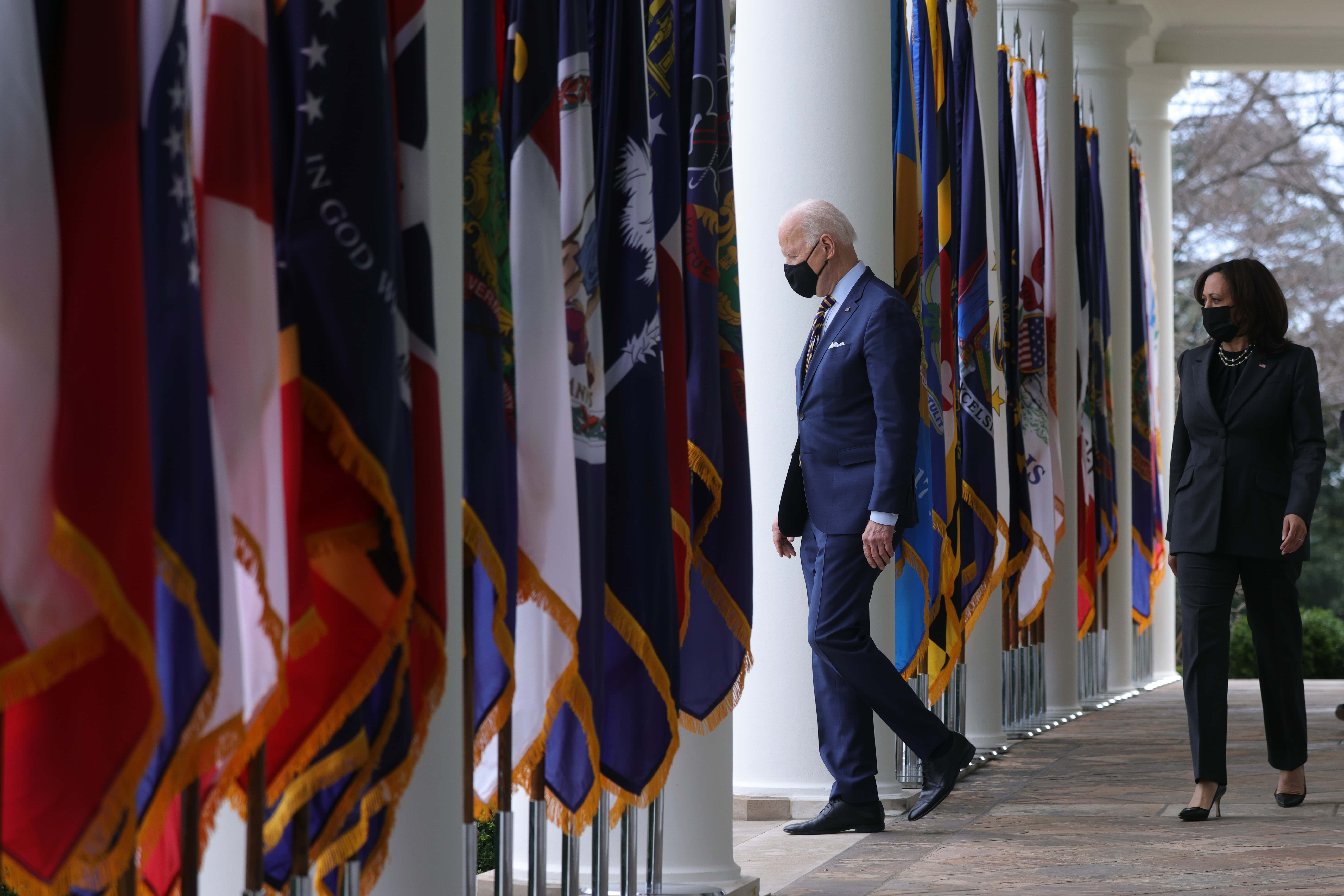 Whether Pompeo, Pence, DeSantis, or Trump himself runs for President in 2024, the GOP is widely expected to continue their "make America great" message. The Democrats though, don't have such a unified message. Biden managed to bring the party together in desperate times, but it is unclear if he can do so again. Biden will be 81 by the time 2024 rolls around. At that age, he is very unlikely to get through a brutal Presidential campaign, especially after narrowly struggling through the last one. At 56, Harris is just the right age to succeed Biden, but that is clearly something too many people aren't keen on.
When she campaigned in 2020, Harris rode a wave of hope - that a woman could be in the White House and that minorities aren't ignored by American politics. Now that she is there, Harris is yet to prove the point, with tone-deaf comments, a visible lack of interest in key issues and almost invisible behind the president. Add this to the news of the dysfunction in her office and you have a good recipe for disaster.
Of course, some will argue that Harris is being held to a different standard simply because she is a woman and a person of color. But that is no justification for the reports we have seen. The Democratic party will have to find a solution soon or else risk losing the Senate in 2022, as well as the presidency in 2024. It will also have to find a middle ground leader, like Biden, who can inspire unity.