Who is Joshua Haileyesus? Colorado boy, 12, brain-dead after choking himself with shoelace for TikTok challenge Joshua Haileyesus, a 12-year-old boy from Colorado, has been left brain-dead and is on life support after he passed out on March 22. He reportedly tried to choke himself with a shoelace to participate in the infamous 'Blackout Challenge'. An unconscious Joshua was discovered by his twin brother on the bathroom floor, who tried to resuscitate him until the ambulance arrived.
The viral online challenge often dubbed as 'Blackout' or 'Passout Challenge', has been popularised through TikTok videos recently, leading to many accidents. A few days before Joshua reportedly tried to participate in the challenge, he bragged to his brother that he could hold his breath for a minute. Now the doctors have urged Joshua's family to prepare their minds since he is unlikely to survive, reported The U.S. Sun.
READ MORE
What is Blackout Challenge? TikToker accused of inciting suicide after girl, 10, dies attempting 'deadly' trend
What is full-face hot-wax challenge? TikTok trend raises concerns and prompts warning from dermatologists
Who is Joshua Haileyesus?
According to a GoFundMe page set up for Joshua, it is revealed that he is the eldest son of Colorado residents Haileyesus Zeryihun and Fasika Aemro. He is the eldest of four brothers - twins Joshua and Caleb, Abenezer, and little Nathan who was born only five months ago. Joshua is two minutes older than his twin brother Caleb.
Joshua is presently on life support in the ICU of Children's Hospital in Denver, Colorado, informs the GoFundMe set up by well-wishers Alula Arega, Elias Mehamed, and other friends and family members.
The boy has been described as 'intelligent, funny, caring and gifted'. He would set out to learn new skills and adopt new hobbies with his twin brother - from playing soccer to barbecuing gourmet meals. He also practiced photography, experimented with 3D modeling software, learned about screenwriting and costume designing, played guitar, and wanted to join the Army and also become a First Responder. "....he always expressed compassion for others. He would pray for people who were sick, stand up for others who were bullied at school, and practice CPR in case he ever needed to save someone else's life," reads an excerpt from the GoFundMe description.
In fact, according to his parents, Joshua learned his new hobbies like cooking, guitar, and acting from social media. At the same time, it appears that he was exposed to the dark and dangerous side of social media as well.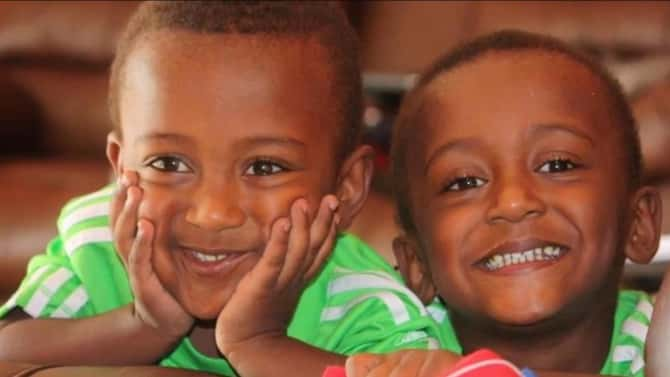 His father's Facebook profile enlists his profession as a published at Efoyta Ethiopian Yellow Pages and a Customer Service Support Specialist at United. A devout religious person, Zeryihun is devastated by his son's situation and continues to pray every day for his recovery, he told The Sun.
"I hate for other parents to go through this"
Joshua's father revealed that the doctors have told the family that they need to prepare to say goodbye to young Joshua. "Told me the bad news that he's not going to survive, he's not going to make it," his father Zeryihun said.

He added, "I was begging them on the floor, pleading to see if they can give me some time, not to give up on him. If I just give up on him, I feel like I'm just walking away from my son."
His family hopes that Joshua's tragic story will warn other kids and their families about the dangers of social media. "This is something that kids need to be given to be taught - to be counseled. Because this is a serious a serious thing. I'm paying the price right now. I'm living the life, and I hate for other parents to go through this," Zeryihun said to The Denver Channel. He also equated the dangers of the scenario with somebody holding a gun.
Now it is heartbreaking for Joshua's family to see him lying on the hospital bed in brain-dead condition. On Monday, March 29, 2021, friends, relatives, and neighbors of the family gathered near the Children's Hospital in Aurora to pray for a miracle that can still save Joshua's life.
The notorious 'Blackout Challenge', also referred to as the 'Passout Challenge', 'The Game of Choking', 'Speed Dreaming' or 'The Fainting Game', dares participants to choke themselves with household objects until they lose consciousness.