Where is John Pierce? Capitol riots lawyer missing, leaves 17 accused without counsel The Department of Justice and FBI are still busy rounding up and prosecuting people over the January 6 insurrection but have now hit a slight snag. It appears that one of the lawyers for those charged has gone missing, leaving them "effectively without counsel". According to reports, attorney John Pierce hasn't shown up in court for days, with some vague claims about being on a ventilator due to Covid-19, putting 17 cases on hold.
While Pierce has gone suspiciously missing, another lawyer, Heather Shaner, has made news for exactly the opposite reason. As we reported in July, not only is Shaner showing up, but she's also taken the time out to educate her clients on US history and see the errors of their ways. It's proven valuable for several clients, like grandmother Anna Morgan-Lloyd. On July 19, Paul Hodgkins became the first rioter to be sentenced, but his eight-month sentence didn't go down well with some social media users.
READ MORE
Kyle Rittenhouse attorney John Pierce quits #FightBack Foundation fund amid reports his firm is mired in debt
Oath Keepers plotting Capitol riots had a 'death list' of enemies and waited for Donald Trump's directions
To date, over 600 people have been arrested and charged as the US justice system makes its slow march towards holding them responsible. However, it has not been smooth sailing. For one, some rioters have been hard to identify and arrest. Then, there's the opposition created by elected representatives like Madison Cawthorn. Now, Pierce has thrown another spanner in the works with his sudden disappearance, leading the Justice Department to issue a rare warning that his client's cases were in jeopardy.
Where is John Pierce?
According to reports, Pierce was representing 17 defendants who have been charged over the insurrection on Capitol Hill. Those defendants include members of the Proud Boys and Oath Keepers, who are all currently being prosecuted in court. However, those cases have come to a standstill, due to Pierce's strange absence. It's unclear what happened to him, as the DoJ noted in an August 30 filing to the court. There are several conflicting reports, including claims made by his associate Ryan Marshall.
On August 24, Marshall came to court and said Pierce was absent "due to a conflict". A few hours later, he claimed "Mr. Pierce had been in an accident and was on his way to the hospital." The next day, in another court session he claimed Pierce was "was hospitalized with COVID19, on a ventilator, and non-responsive." A short while later, another person told NPR that Pierce was "hospitalized on Monday due to symptoms that he believed might be related to Covid-19," including dehydration and exhaustion. On August 26, at another hearing Marshall conceded he had not directly heard from Pierce, but rather a friend of his told him that he was sick with Covid-19. Later that evening, an NPR journalist reported that Pierce's colleague denied he was on a ventilator, but conceded he was hospitalized.
---
NEW:

A colleague of John Pierce's at his group, NCLU, sent me a statement that Pierce did not, in fact, have COVID-19.

Instead, he "appears to have been suffering from dehydration and exhaustion" and remains under medical care. https://t.co/eYtznT4sD5 pic.twitter.com/2VvFtx00YX

— Tom Dreisbach (@TomDreisbach) August 26, 2021
---
It is unclear where Pierce is hospitalized, as that information could not be found. Several outlets attempted to contact Pierce via his office, but the number was "not in service". He did not answer his personal phone either and has not responded to emails. Marshall simply told CNBC "I have nothing to say," in the matter. It's unclear if he is in Los Angeles, where his firm is based, or in Washington DC, as no one has been able to locate him.
A quick look at his social media though, indicates that Covid-19 may indeed be to blame. Pierce is another well-known anti-vaxxer, frequently posting such content on Twitter. His last tweet was on August 21, when he shared a YouTube video of a speech to the Redlands Tea Party Patriots. Before that, his Twitter profile is filled with right-wing content, including Tucker Carlson and Donald Trump Jr. Two days later (August 23), was the last time the DoJ heard from Pierce.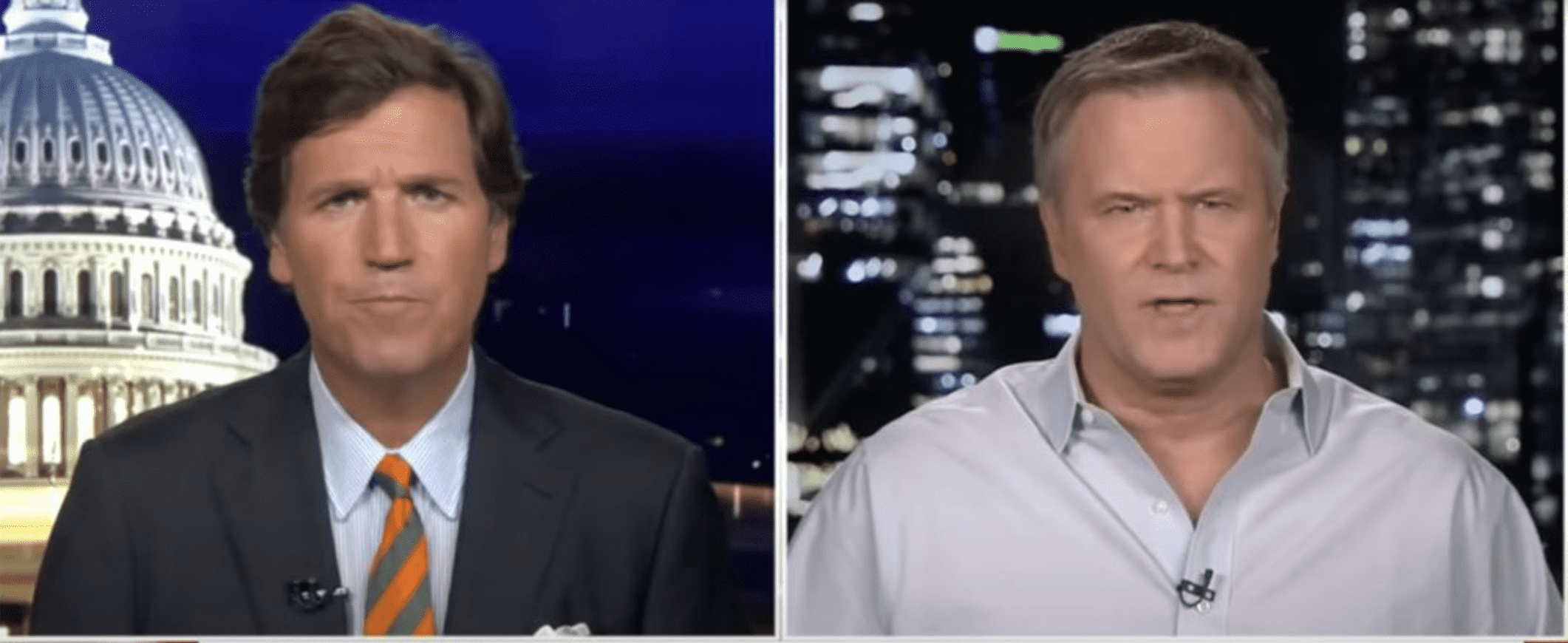 Defendants left hanging
Over the past week, Pierce's defendants have instead been represented by Marshall. However, federal prosecutors have reportedly warned that Marshall is not "a licensed attorney". Adding to the woes, Marshall is reportedly facing two separate felony criminal cases against him in Pennsylvania, leaving him unable to obtain a bar license. Together, the facts have left prosecutors concerned that the defendants have been left "effectively without counsel."
In its filing, the DoJ filed a warning against Pierce, saying, "Because Mr. Pierce is unavailable and Mr. Marshall cannot ethically or legally represent Mr. Pierce's clients, the government is making the Court aware of Mr. Pierce's reported illness so that it can take any steps it believes necessary to ensure the defendant's rights are adequately protected while Mr. Pierce remains hospitalized." It's unclear what those steps entail, but it could mean that the cases are on hold until Pierce reemerges, or the defendants pick a different attorney. The filing admitted as much, saying the "case is effectively at a standstill" from "the government's perspective".
The filing was made in the case against Kenneth Harrelson, just one of the 17 people Pierce is representing. In the past, Pierce has drawn widespread attention for his work with Kyle Rittenhouse and Rudy Guiliani. Adding to that, he is a well-known anti-vaxxer and Trump loyalist. If the claims of Covid-19 are accurate, he wouldn't be the first prominent anti-vaxxer to fall seriously ill, but doing so when 17 people are facing felonies charges, has clearly created a major headache.