What is John Malone's net worth? Trump donor believed to be behind Zucker firing CNN's former boss Jeff Zucker was a known anti-Trumper. Over the past several days, we've learned considerable amounts about him, including the fact he really hated the former President. That feeling appears to be the reason for his firing, as some speculate it didn't go down too well with CNN's new owners - Liberty Media (Discovery's largest shareholder). Apparently, the CEO of Liberty, John Malone is a Trump donor.
The revelation has led to questions about why exactly Zucker was fired, as Tucker Carlson said on his show - "Jeff Zucker did not get canned for his sex life." In his letter, Zucker said his affair with Allison Gollust was responsible, but as we've reported, it wasn't exactly a secret affair. The network has been plagued by bad ratings and repeated scandals of late, which is what many believe could be the reason for Zucker's ouster.
RELATED ARTICLES
How CNN and Jeff Zucker targeted Radar Online to try and kill Allison Gollust affair scoop
Who will replace Jeff Zucker as CNN head? GF Allison Gollust was once named top candidate
However, things appear to have gotten more complex with the involvement of Malone. Discovery is set to take control of WarnerMedia and all its assets (including CNN) later this year, and now Malone has confirmed he wants to shake things up at the network. Is it just a strange coincidence?
What is John Malone's net worth?
Before we tell you what he's worth, here are a few things you need to know about Malone. He is the largest private landowner in the US, owing roughly around 2.2 million acres mostly in Maine, New Mexico, Colorado, and Wyoming. A media tycoon, Malone made his money with Tele-Communications Inc., which he sold to AT&T for $50 billion in 1999. Having made his billions since, he's now also a well-known philanthropist who has given millions to Yale, John Hopkins, and Colorado State University.
According to Bloomberg's billionaire's index, Malone is ranked as the 256th richest person in the world with a net worth of $9.14 billion. At its peak in August 2021, he was worth close to $10 billion. Of course, his exact net worth is up for debate, with Forbes listing it at $7.9 billion, but there's no doubting he is incredibly wealthy. A majority of that fortune is held in real estate and cash, but a considerable fortune is also tied to shares in Liberty Media and related spinoff ventures.
Malone is also a cash cow for the GOP, donating plenty of money over the years. In December 2021, he donated $2,900 to Marco Rubio's Senate campaign and has also donated thousands to the Republican National Committee. In 2017, he donated $250,000 to Trump's inauguration and has routinely made donations to the campaign, most recently in September 2020. Interestingly, on a few occasions, he's also donated to the Democratic Party.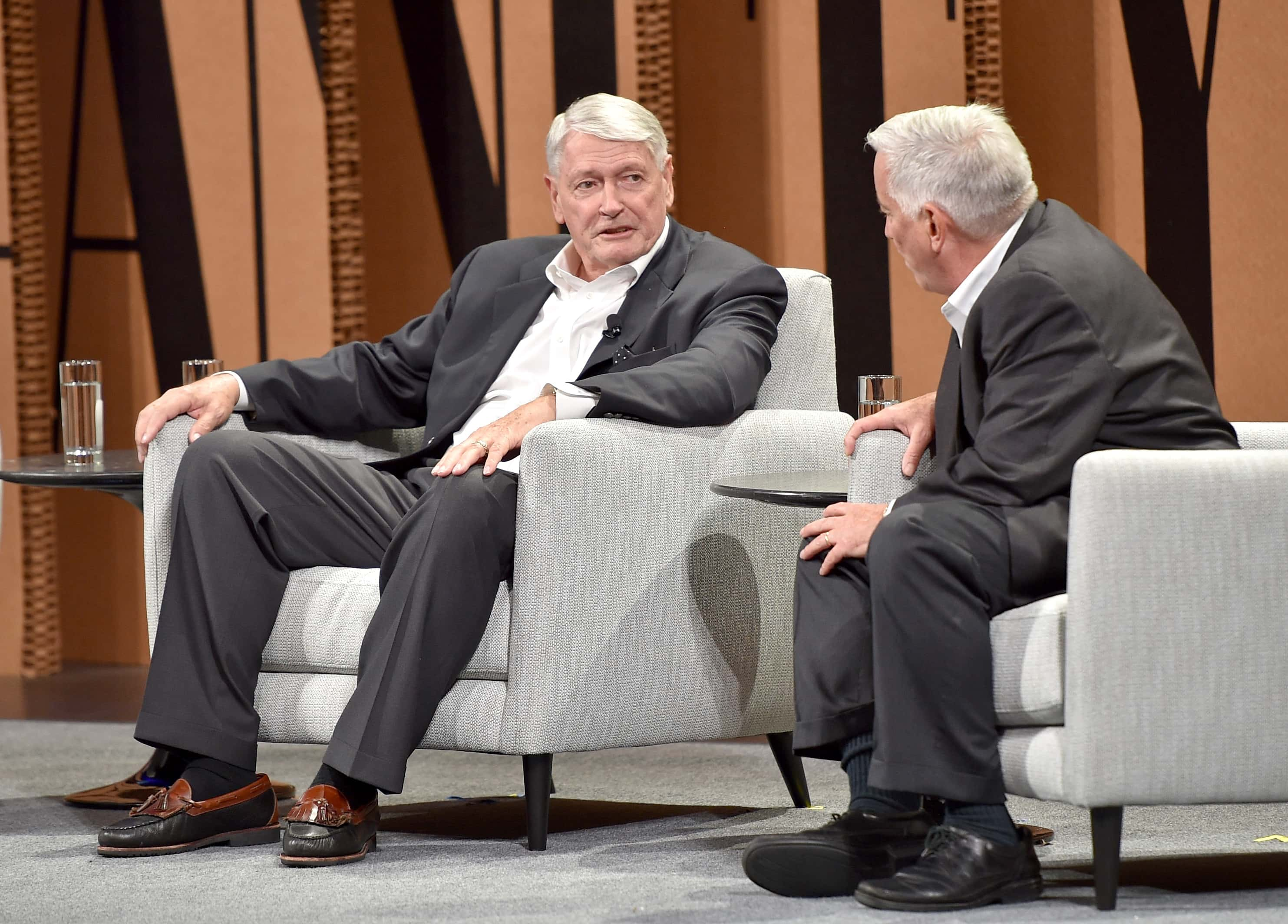 Malone's role in Zucker's ouster
Liberty Media is Discovery's largest shareholder and therefore will play a key role in all decisions on CNN and WarnerMedia in the future. Discovery bought WarnerMedia for $43 billion from AT&T, and early reports said Zucker would play a key role in the new venture. So what happened? It might have something to do with CNN's "left-wing bias." In 2019, Malone told CNBC, "I would like to see CNN evolve back to the kind of journalism that it started with, and actually have journalists, which would be unique and refreshing."
It appears Malone wasn't very fond of Zucker's attacks on Trump and used his affair as the perfect excuse to have him booted. Sources told Deadline, "John Malone, a critic of CNN, made it known that corporate procedures had to be followed to the letter in regards to Zucker. Being that WarnerMedia's standards of business conduct require disclosure of relationships that develop with a boss and subordinate, Zucker's goose was officially cooked."
However, Discovery denied having any role in Zucker's ouster. With the sale of WarnerMedia not yet complete, Discovery's CEO David Zaslav said, "None of us had anything to do with it. We're running our business." It's well known Zucker was anti-Trump, and Malone was no fan of that, so the timing of Zucker's exist does certainly raise some eyebrows, particularly given that the affair was well-known not just inside CNN, but to the entire industry. There certainly seems to be something going on, but we may never know what.