Shooting of John Lennon: How did the Beatles singer die? 5 mind-boggling facts about killer Mark David Chapman All we are saying is give peace a chance... John Lennon's words still fill hearts with hope and harmony. But it is his tragic death that haunts music lovers. On a cold December evening in 1980, the popular Beatles singer was shot four times on his back outside his New York City apartment building named Dakota where he resided with his wife Yoko Ono and their son, Sean.
At 40, he succumbed to the bullet wounds and was pronounced dead on arrival at Roosevelt Hospital in New York, a little after 11 pm on December 8. Who killed Lennon? A Beatles fan, Mark David Chapman, was the mastermind and he reportedly planned the murder over the course of several months. Shockingly, he did all that under the watchful eyes of the Wende Correctional Facility guards and stayed at the spot reading JD Salinger's 'The Catcher in the Rye'. When the cops arrived at the scene and handcuffed him, he told them, "I acted alone".
The controversial killing stayed etched in the minds of Lennon's fans and Chapman gained much popularity for his notorious crime. On August 24, 1981, he was sentenced to 20 years. 39 years later, as we recall that fateful day, here are some interesting facts about the killer. He was born on May 10, 1955, and was raised in Fort Worth, Texas, by his father David Chapman, a staff sergeant in the US Air Force, and his mother, Diane, a nurse.
Drug addiction and power-hungry fantasies
Chapman didn't have a perfect childhood. He confessed that he used to live in fear of his father who was cold and physically abusive towards his mother. Since then, he built fantasies to be able to exert king-like power over a set of imaginative "little people". He then grew up to be a junkie. At 14, he was bunking classes and using drugs with his friends. He even revealed that he was bullied at school for a lack of interest in sports and once ran away from his home for two weeks.
Schizophrenia and mental health issues
During his college days, he became obsessed with a romantic affair and fell behind in his studies. Soon after, he was admitted to Castle Memorial Hospital for clinical depression and he attempted suicide by carbon monoxide asphyxiation. As per reports, Chapman once considered jumping from the Statue of Liberty at one time in his life. After he was convicted for Lennon's murder, his legal team tried to defend him saying he was in a delusional psychotic state and that his mental status fell short of a schizophrenia diagnosis.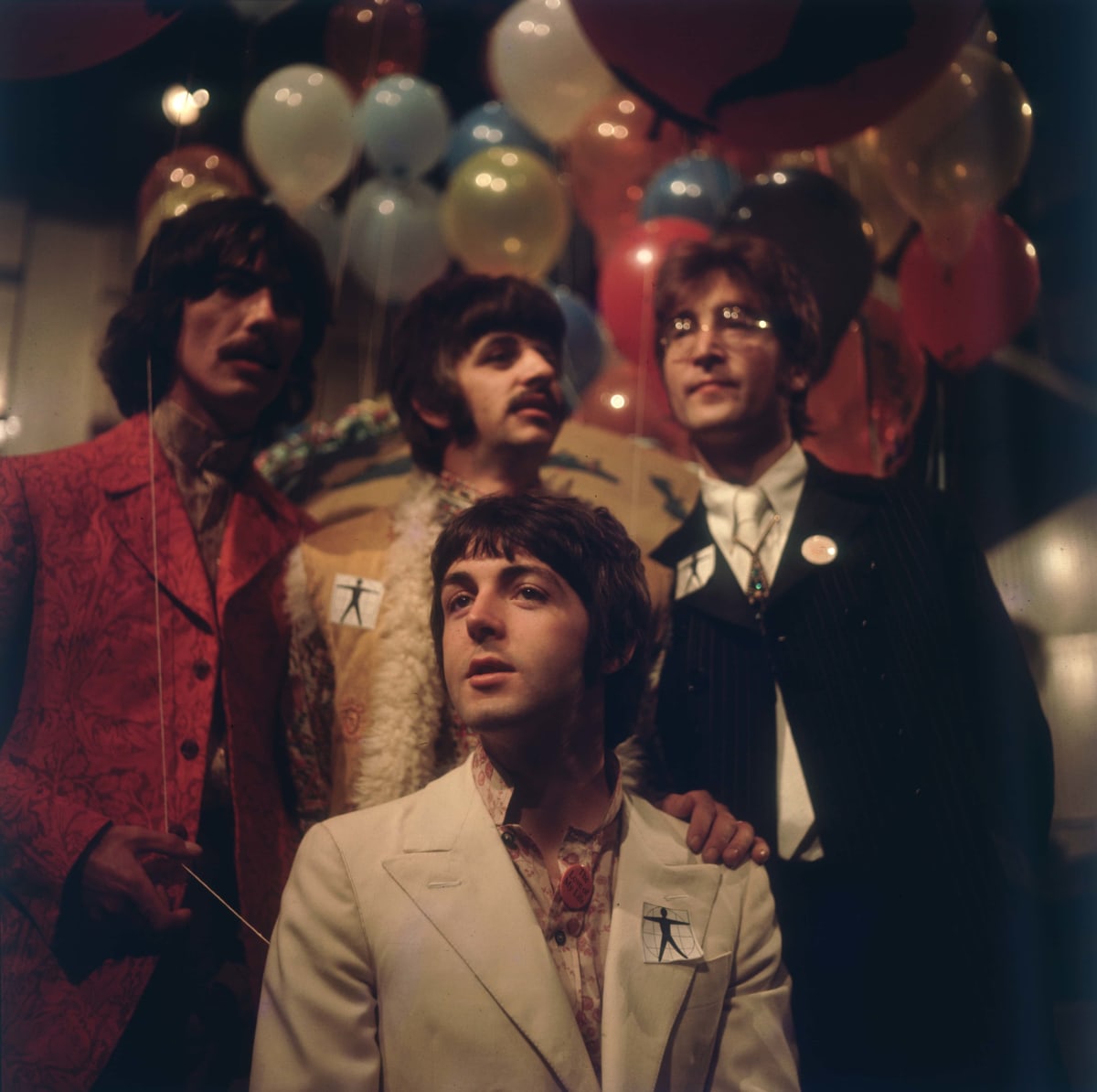 Plot to kill Paul McCartney
What provoked him to kill Lennon? Apparently, Chapman was a huge fan of the 'Hey Jude' singer until he got miffed with his statement on Beatles being "more popular than Jesus" and the lyrics of his tracks 'God' and 'Imagine'. In a statement, he once said, "I would listen to this music and I would get angry at him, for saying (in the song 'God') that he didn't believe in God, that he just believed in him and Yoko, and that he didn't believe in the Beatles. This was another thing that angered me, even though this record had been done at least ten years previously. I just wanted to scream out loud, 'Who does he think he is, saying these things about God and heaven and the Beatles?'" After quitting his job as a security guard in Hawaii, he modeled his life around the protagonist from JD Salinger's novel 'The Catcher in the Rye' — Holden Caulfield. He also plotted to kill public figures like Johnny Carson, Paul McCartney and Ronald Reagan.
Accosting Lennon's friend James Taylor
Before John Lennon, Chapman met one of his acquaintances — songwriter and guitarist James Taylor — the day before. As per a BBC report, he accosted Taylor at the 72nd Street subway station on December 7. Recalling the events, the five-time Grammy winner said at the time, "The guy had sort of pinned me to the wall and was glistening with maniacal sweat and talking some freak speak about what he was going to do and his stuff with how John was interested, and he was going to get in touch with John Lennon. And it was surreal to actually have contact with the guy 24 hours before he shot John."
Trip around the world and when he said 'I'm going nuts'
Chapman was obsessed with several movies, books and songs including artwork apart from 'The Catcher in the Rye' and John Lennon. Taking inspiration from the film 'Around the World in Eighty Days', he decided to go on a six-week trip. In 1978, he packed his bags and visited Tokyo, Seoul, Hong Kong, Singapore, Bangkok, Delhi, Beirut, Geneva, London, Paris and Dublin.
As per reports, he had an affair with a Japanese American travel agent named Gloria Abe and the two got hitched on June 2, 1979. He tried his best to lead a normal life by working as a printer at Castle Memorial Hospital but was fired from the job. Although he was rehired, he quit the place after another yelling session with a nurse. He then began working as a security guard and became a raging alcoholic. Reports say that in September 1980, he penned down a letter to a friend, Lynda Irish, and confessed, "I'm going nuts." First imprisoned at Attica Correctional Facility outside of Buffalo, Chapman was later shifted to the east of Buffalo at the Wende Correctional Facility in Alden, New York. He has been denied parole eleven times since 2000.
Meanwhile, John Lennon is survived by his widow, Yoko Ono, and sons, John Charles Julian Lennon — the founder of the White Feather Foundation; and Sean Taro Ono Lennon — who has been a member of the bands Cibo Matto, the Ghost of a Saber Tooth Tiger, the Claypool Lennon Delirium and his parents' group the Plastic Ono Band.
Share this article:
Shooting of John Lennon: How did the Beatles singer die? 5 mind-boggling facts about killer Mark David Chapman