Ronald Reagan shooter John Hinckley Jr wants to move to California and pursue a career in music: 'He's got some talent'
However, prosecutors said that letting the shooter relocate to the Golden State to chase a career in music would give the government "great pause." John Hinckley Jr.,the man who tried to assassinate former President Ronald Reagan in the bid to impress actress Jodi Foster, is looking to get a job in the music industry.
The unexpected information was relayed through the 64-year-old's lawyer during a court hearing on Friday to reavaluate the conditions under which he lives with his mother and brother in Virginia - a fact that did not go down well with the prosecutors. They said that letting the shooter relocate to the Golden State to chase a career in music would give the government "great pause."
On March 30, 1981, Hinckley Jr., shot a .22 caliber revolver six times at the-then newly elected president Reagan as he left the Hilton Hotel in Washington, DC, after a conference. He did it in an attempt to get the attention of Foster, with whom he had been obsessed with ever since watching Martin Scorsese's 'Taxi Driver,' in which Robert DeNiro's disturbed protagonist plotted to kill a presidential candidate.
While Reagan was injured when a bullet ricocheted off of the limousine at the scene and pierced his chest, three people accompanying him - officer Thomas Delahanty, Secret Service agent Timothy McCarthy, and former White House Press Secretary James Brady were seriously wounded.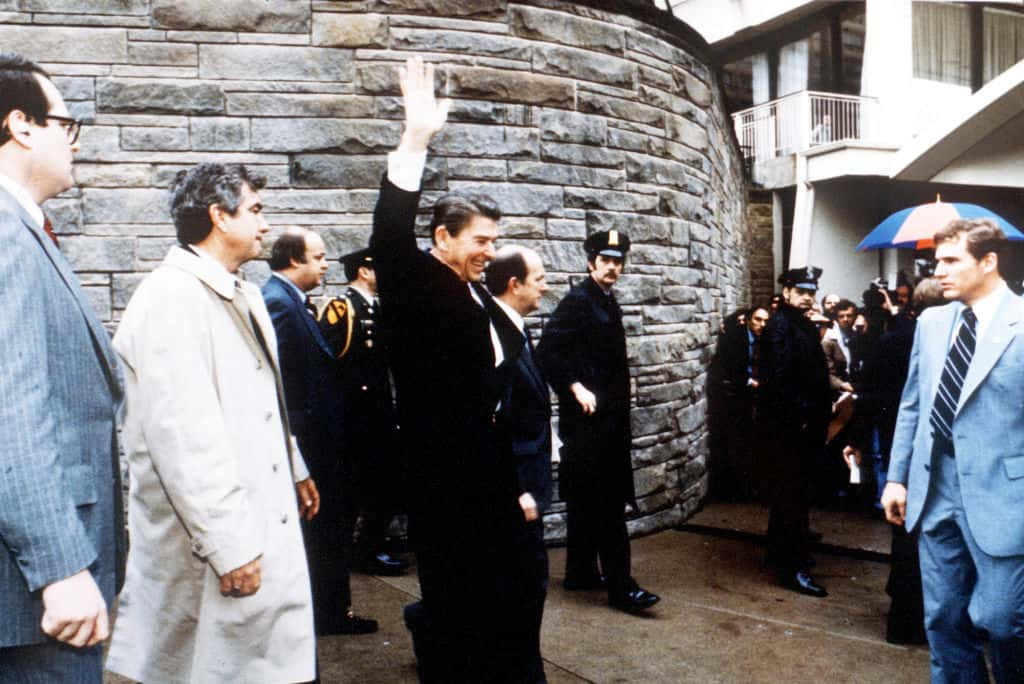 Brady narrowly survived after one of the bullets struck him in the head and he was forced to spend the rest of his life in a wheelchair.
The year after the failed assassination, Hinckley Jr. was found not guilty of all 13 charges against him by reason of insanity. He was confined to a psychiatric hospital in Washington for decades. Health professionals have since said that the mental illness that the shooter was going through at the age of 25 years was in full and stable remission.
Since 2016, Hinckley has lived at his mother's home in Williamsburg, Virginia, under a strict set of conditions that were imposed by District Judge Paul L. Friedman, including regular visits to health professions for getting his mental illness evaluation done, Daily Mail reported.
Hinckley's lawyer Barry Levine said during the hearing that he would file a motion seeking reduced conditions, although he did not go into details of his client's demands. Friedman agreed. "Some conditions that are now in place don't need to be in place," the judge said.
Presently, the shooter anonymously sells books online as well as other artifacts at an antique mall. He likes to play the guitar and also composes music. He has also been taking music therapy once a month. However, due to the conditions imposed on him, he cannot perform publicly.
"He's got some talent," Levine said, without elaborating on the kind of music industry job Hinckley might want.
Share this article:
Ronald Reagan shooter John Hinckley Jr wants to move to California and pursue a career in music: 'He's got some talent'