Patch up problems: John Cena and Nikki Bella spotted looking strained and disturbed while on a dinner date
John and Nikki are trying to patch up their broken relationship but looks like the doubts of the past are too big to allow them to move on. The tension is clearly visible. John Cena and Nikki Bella (Source:Getty Images)
John Cena and Nikki Bella might be trying to work things out ever since they announced their split but their recent dinner date has put a big question mark about the pair's reunion. John and Nikki were spotted at a Cowboy Star Restaurant in San Diego on Tuesday (June 12), as reported by TMZ but did not seem too happy about it. An eyewitness told the website that their conversation looked 'intense' throughout the night.
In the picture obtained by TMZ, Nikki did not seem pleased to be sitting next to John. It is quite possible that the pair was having a tough conversation about their relationship. According to the website, it could very well be the 'last supper'. This comes after People reports that Nikki is still having her doubts on reconciling with John. "Nikki doesn't know if she trusts John still. Is he really saying he wants to be a dad just for her or does he truly want to have children?" a source close to the pair told the magazine. "The more attention this is getting, the more pressure Nikki feels."
As of now, Nikki reportedly wants to see what is good for her. "Nikki is trying to figure out what's best for her right now. She's trying to focus on herself by spending time with close friends and family and staying committed to work," the source added. "She's not the type to just jump back into it." The couple announced their split in mid-April, just weeks before their wedding.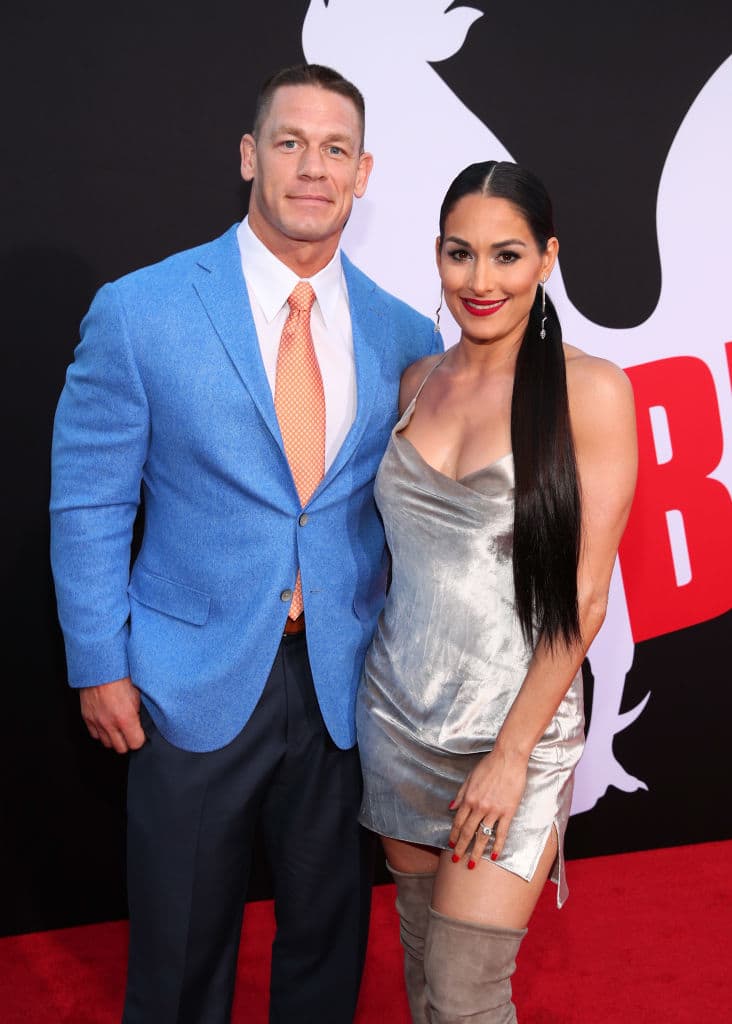 In a joint statement that the couple released on Twitter, they noted that despite the split they remain on good terms. "After much contemplation and 6 years of being together, Nikki Bella and John Cena announced today their decision to separate as a couple. While this decision was a difficult one, we continue to have a great deal of love and respect for one another. We ask that you respect our privacy during this time in our lives," the statement read.
One of the reasons for their split has been John's decision of not wanting kids. While Nikki knew she sees a future where she has a family with kids, John did not see the same. "I just know deep down I want a baby," Nikki was seen confessing in one of the Total Bellas clip. "I guess, I don't know, I want to be a mom. And I feel like I can't live the rest of my life not having one."
The clip soon cuts to the part where the relationship between Nikki and John ends. "I would never force you not to be a mom. I want to say it's a surprise but I even told you so many times this would happen," John can be seen saying. "I'm not sure that we should go through with this." However, it has changed over the period of their split as John confessed he would love to have kids with Nikki but it does not look like things have changed a lot.