Jimmy Kimmel offers Mike Pence sarcastic apology after joke about VP carrying empty PPE box 'just for camera' A clip showing Vice President Mike Pence offering to carry empty boxes of protective medical equipment to a nursing home just for the sake of publicity went viral on Twitter after Jimmy Kimmel aired the edited video on his show. However, the late-night talk show host did issue an apology later, after it was pointed out that the clip was misleading.
The clip in question was filmed while Pence was photographed delivering boxes of PPE to Woodbine Rehabilitation and Healthcare Centre in Alexandria, Virginia, on behalf of the US Federal Emergency Management Agency, amid the ongoing battle against the coronavirus pandemic. After making fun of the fact that the VP failed to wear a face mask himself while carrying loads of PPE to the medical center, on 'Jimmy Kimmel Live' on Thursday, May 7, the host moved onto air a clip where Pence seemed unaware of the fact that his words were being recorded via hot mic.
After the VP removed various boxes from the van to the doorstep of the hospital, he turned back for one final run when he was informed by his staff member that the rest of the boxes inside the vehicle were empty. Pence responded: "Well can I carry the empty ones, just for the camera?"
The clip was mocked by Kimmel as he made it sound like Pence was deliberately pulling a PR stunt with the empty boxes. "Mike Pence pretending to carry empty boxes of PPE into a hospital is the perfect metaphor for who he is, and what he's doing. A big box of nothing, delivering another box of nothing," Kimmel said.
However, he failed to mention the fact that the unedited clip made it clear that Pence was joking about pulling the PR stunt and never actually ended up carrying the empty boxes. Jon Thompson, Pence's campaign communications director accused Kimmel of selectively using the edited footage for his show. "This is absolute garbage spread by @JimmyKimmel Pence is clearly joking about empty boxes and if Kimmel showed the full clip from CSPAN, not the one he selectively edited, you see and hear it," he tweeted.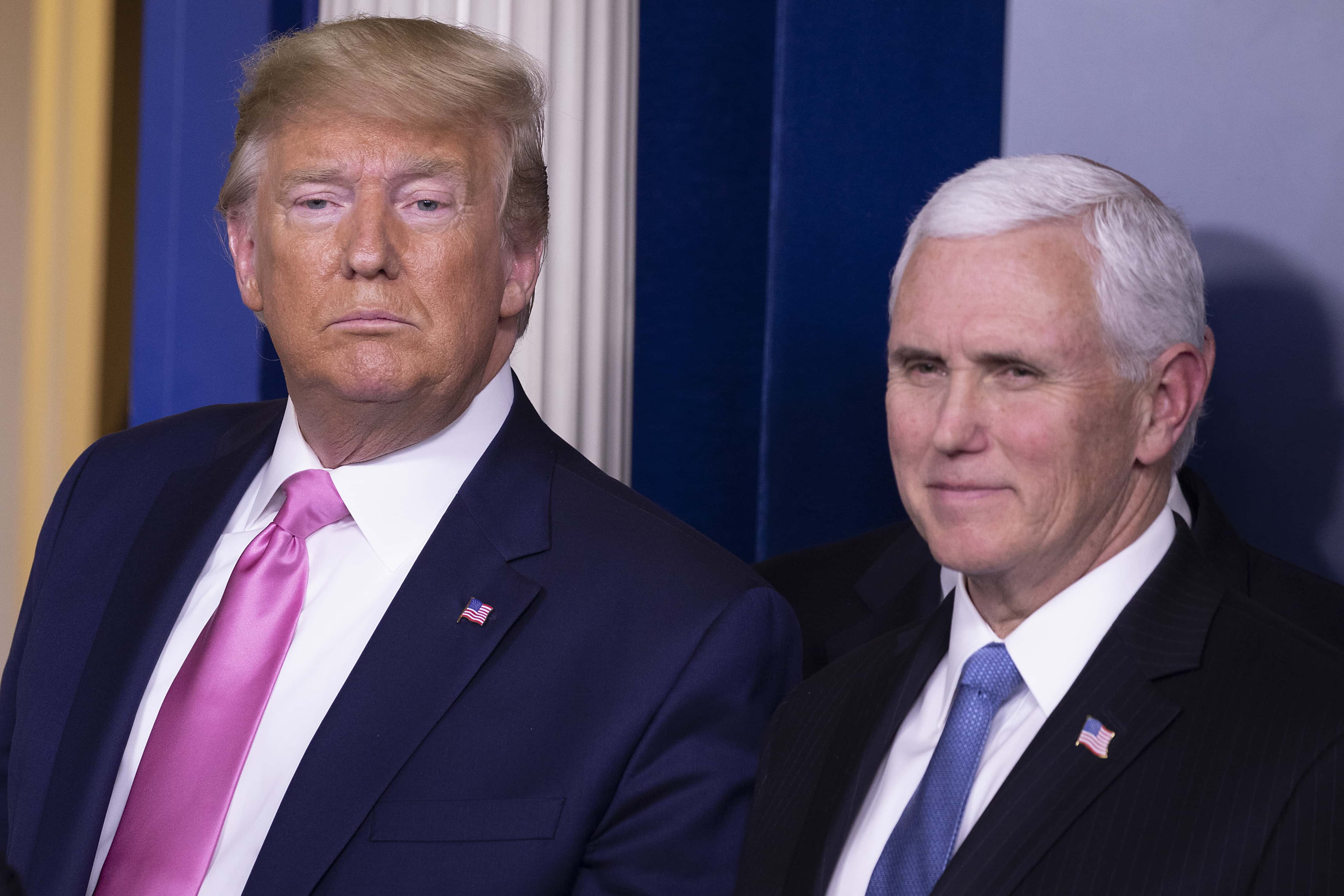 Kimmel did issue something of an apology on Twitter following the accusation but with a snark comment of his own. "It would appear that @vp was joking about carrying empty boxes for a staged publicity stunt. The full video reveals that he was carrying full boxes for a staged publicity stunt. My apologies. I know how dearly this administration values truth," he wrote.
In recent times, the Trump administration faced criticism for its response to the coronavirus pandemic, especially leaving medical staff and first responders on the frontlines of treating the disease with substantial shortages of protective equipment.
On Thursday, Donald Trump contradicted a nurse who attended the White House, which hosted the president's signing of a proclamation recognizing National Nurses Day. On asked whether she is seeing an adequate supply of protective gear, Sophia Thomas, president of the American Association of Nurse Practitioners, told the POTUS it has been "sporadic" and that her colleagues have reported "pockets of areas where PPE is not ideal."
She also said that she was forced to reuse her N95 mask "for a few weeks" before bringing a new one to the White House. As his response, Trump said, "Sporadic for you, but not sporadic for a lot of other people ... Because I've heard the opposite."