Jesy Nelson claims anxiety, panic attacks made her quit Little Mix, fans say she's 'finally finding peace' Jesy Nelson of the girl band Little Mix had time and again dropped hints about her mental health before finally bidding adieu to the group in December 2020. Now, sitting in an exclusive interview with the UK Cosmopolitan magazine, the singer-songwriter spilled the beans on the breaking point which led to her exit from the girl group.
In December 2020, she had shared an Instagram post where she revealed how the band had taken a toll on her mental health. "The truth is being in the band has really taken a toll on my mental health. I find the constant pressure of being in a girl group and living up to expectations very hard," adding that she was quitting the band "with a heavy heart", but needed to "spend time with the people I love" and "embark on a new chapter". The group Little Mix was formed after the eighth edition of 'The X Factor' in 2011. Perrie Edwards, Jade Thiriwall, and Leigh-Anne Pinnock are the rest of the active members of the group.
RELATED ARTICLES
Is Jesy Nelson working on a solo album? Fans say 'mental health' was just an excuse to quit Little Mix
Why did Jesy Nelson quit Little Mix? Cyberbullying affected her mental health to point of suicidal behavior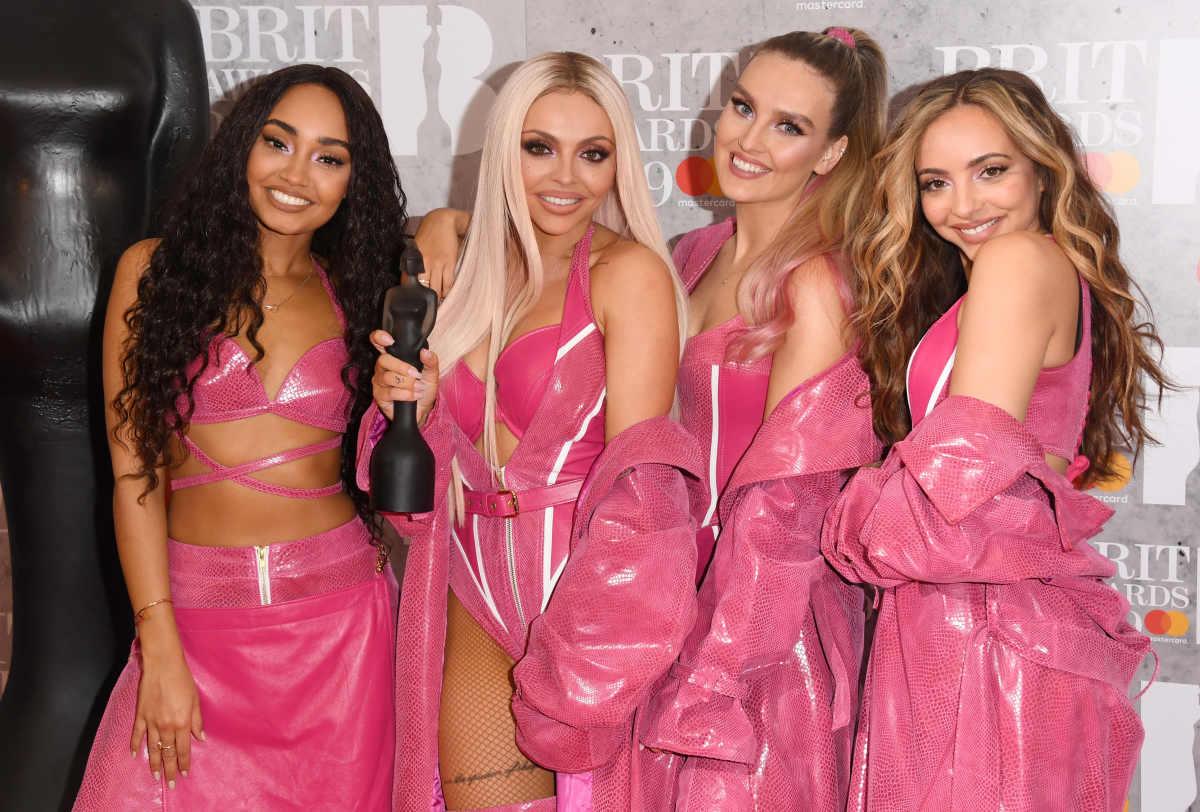 'Sweet Melody was the breaking point'
Speaking in her latest interview, Jesy revealed how working on the last music video of the group's song 'Sweet Melody' was the breaking point that eventually led to her exit from the girl band. She also spoke about how she had always used to have anxiety while shooting music videos. When asked why was it important for her mental health to leave the band, Jesy dropped the bomb and said, "The last music video we did [Sweet Melody] was the breaking point. We'd been in lockdown, and [that had been] the first time I could have a break and be at home around people that I love. It was the happiest I'd ever felt, and I didn't realize that until I went back to work. I immediately became a different person. I had anxiety."
She further stated, "Whenever we had a music video, I put an enormous amount of pressure on myself to try and lose weight. I have a fear of looking back on the camera. If I don't like what I see, I find it so hard to be in front of the camera and feel amazing and perform." The crooner then added, "I'd been in lockdown, and I'd put on a bit of weight but I didn't care.And [then] they said, "You've got a music video in a couple of weeks," and I just panicked. I went on this extreme diet, with bloody shakes, and tried to eat as little as possible. On the day of the Sweet Melody video I had a panic attack on set because I didn't look how I wanted to look and I found it so hard to just be happy and enjoy myself. I looked at the other three and they were having the time of their life. Shedding more light on her exit, Jesy asserted, "There's a scene in Sweet Melody I'm not in, because that's when I had a panic attack and broke down. I was like "I just want to go home." I was sobbing in the dressing room. Someone really close to me said, "This has got to stop. You can't keep doing this to yourself. You're going to end up where you were before."
'A great step for her'
Little Mix fans stormed to Twitter after Jesy's big revelation. A majority of fans extended their support and congratulated her on finding peace. Speaking on the same lines, one user said, "Don't get me wrong, i love jesy and i'm so happy that she's at her best now but i'm just kinda upset that all these years she's with little mix she didn't feel genuinely happy and being constantly pressured all the time." Another added, "I hope one day that jesy feels strong enough to join little mix again. Excited for her solo journey. Also the girls as a trio journey." One fan tweeted, "I'm so happy Jesy Nelson is finally finding peace. Leaving Little Mix was a great step for her."
The next one said, "Idk it makes me sad that jesy didn't really like little mix's music even though I'm not surprised." Another posted, "Whether you love it or not leaving little mix was the best decision jesy could ever make , she can finally shine in her own way without being pressured and compared to the other girls & they can freely do whatever they want without putting any member in an uncomfortable situation."
---
don't get me wrong, i love jesy and i'm so happy that she's at her best now but i'm just kinda upset that all these years she's with little mix she didn't feel genuinely happy and being constantly pressured all the time

— aç▽ (@academianperrie) May 4, 2021
---
---
I hope one day that jesy feels strong enough to join little mix again
Excited for her solo journey
Also the girls as a trio journey 🥰

— B.A.D 👑 (@NotoriousBAD15) May 4, 2021
---
---
I'm so happy Jesy Nelson is finally finding peace. Leaving Little Mix was a great step for her.

— BLACK LIVES MATTER 🌹 (@BadBoiDeDe) May 4, 2021
---
---
Idk it makes me sad that jesy didn't really like little mix's music even though I'm not suprised

— al loves Jesy ❤️ (@allieki79793630) May 4, 2021
---
---
whether you love it or not leaving little mix was the best decision jesy could ever make , she can finally shine in her own way without being pressured and compared to the other girls & they can freely do whatever they want without putting any member in an uncomfortable situation pic.twitter.com/uJKzCQTJU4

— 💎🧁 (@rendezvousdoo) May 4, 2021
---