Epstein had padded floors on jet so he could have sex at 10,000 ft, was always 'involved with more than one woman' Unusual details about Jeffrey Epstein's personal life were recently revealed by two women who were involved with the registered sex offender in the early 2000s.
According to the women, who spoke to Vanity Fair on the condition of anonymity, Epstein had a health regime that was quite unlike for men of his age.
The ideal temperature for him to go to sleep was a crisp 54 degrees Fahrenheit, which might have had something to do with the fact that he was a germaphobe.
"I was like, I'm f*****g freezing. I'm going to die of hypothermia," one of the unidentified women who dated Epstein told Vanity Fair in an interview.
He hated going to restaurants and preferred to consume meals, mostly plants and grilled protein, made by his chef. He also meditated in complete silence for an hour every morning. Epstein also worked out but was wary of bulking up as he believed too much muscle mass was detrimental to one's intelligence.
"He had theories about…everything."
The woman also revealed that Epstein never preferred going exclusive with his dates, always maintaining that being involved with more than one woman was the way to go.
"He said everyone dates multiple people at the same time…that's how all wealthy and powerful people do it," she said. "He said kings and queens do it, and if I was less pedestrian and common, we could have this beautiful, long-term relationship."
Epstein reportedly not only relished his larger-than-life lifestyle but also wanted to show it off.
A former model whom he was invited into his private 727 aircraft soon after her graduation, said that he gave her and some older men a tour of his custom-designed asset, which had padded flooring. While she was not able to comprehend the reason behind his choice of flooring, the other men winked and joked about how the investor's choice reflected his knack of having sex at 10,000 feet.
"When I saw that I thought, Wow, rich people are weird," the second unidentified woman was quoted as saying.
"I was so stupid and naïve—Why are padded floors cool? I was too young to get it."
His higher-than-average interest in having sex, he claimed, was his only vice as he did not drink, smoke cigarettes, or take drugs.
Apart from being a germaphobe, which made him refrain from shaking hands, Epstein was also an Agaraphobe, due to which he avoided nightclubs preferring to stay in his own house and chat with his powerful friends like former President Bill Clinton and Former Undersecretary for International Affairs, Lawrence Summers.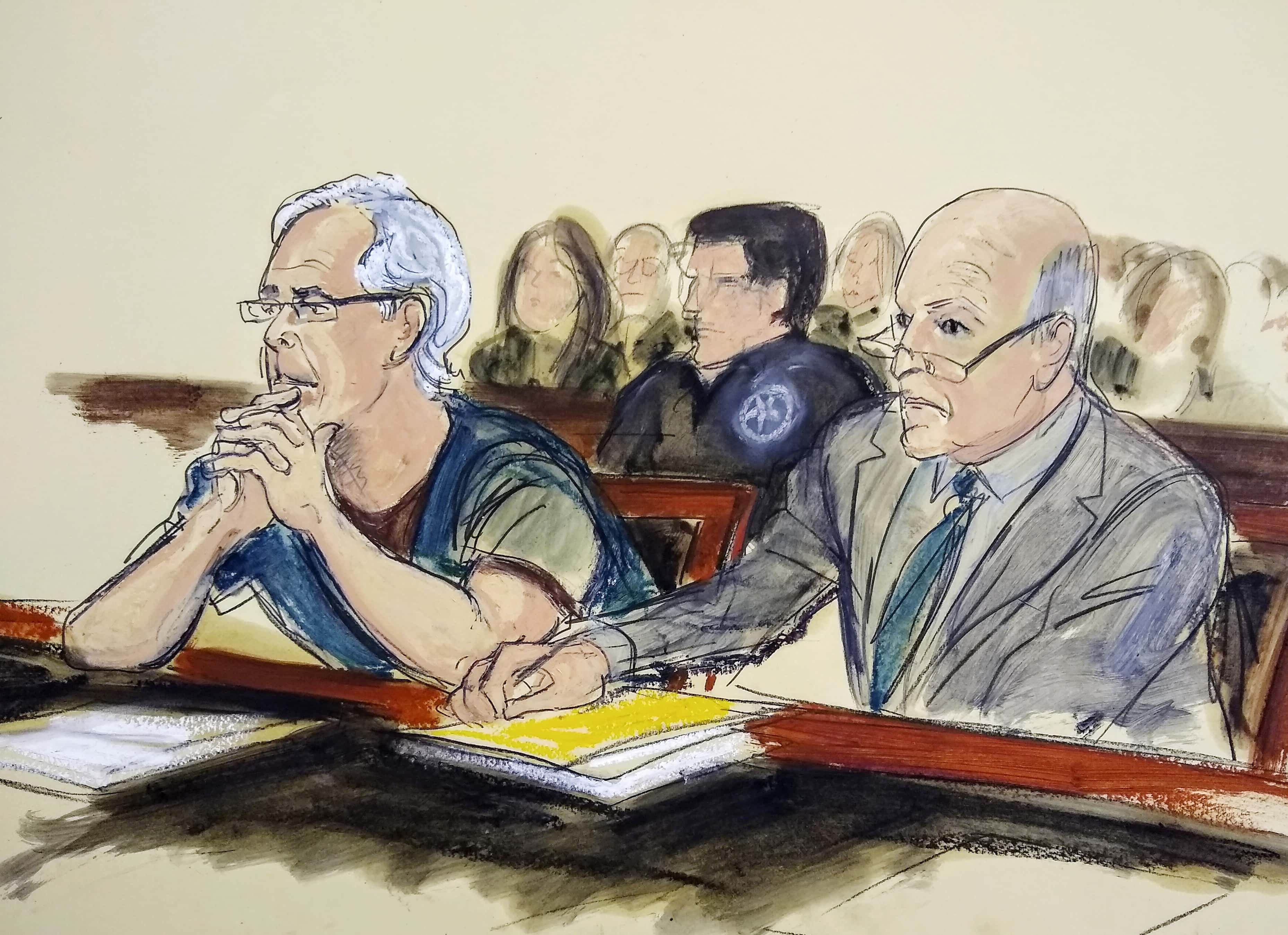 Although Epstein tried to hide his preference for underage girls from the authorities, he was often seen pursuing ambitious, attractive New York City women who were in their 20s. More often than not, his female companion would be some ex-model seeking a professional afterlife.
Eleanora Kennedy, lawyer Michael Kennedy's wife, recalled asking Epstein to underwrite a premiere party at the Metropolitan Club for 'The White Countess', a 2005 film. "I got him on the phone and explained that the event was also a benefit for a women's medical center conducting a study about menopause," she said. "As soon as I said 'menopause,' he said, 'Ms. Kennedy, if you don't say that word again, I'll send you a check for $10,000.'"
The latest revelations come as the former financier, who is facing federal sex trafficking charges, was denied bail on Thursday, 18 July. Epstein was arrested by federal agents on July 6 in New Jersey after his return from a Paris trip. He has pleaded not guilty to the charges against him and faces at least 45 years of imprisonment if convicted.