Italian model 'threw vibrator at Epstein' after he asked her for massage in return for a gig at Victoria's Secret With investor-billionaire and registered sex offender Jeffrey Epstein behind bars, it hasn't taken long for his depravities to be outed by his victims.
The latest revelation comes from an Italian model who suggested that the former convict used Victoria's Secret as bait to lure in young women.
Elisabetta Tai came out publicly on Sunday to reveal how Epstein, through recruiters, preyed on her in 2004 when she was a 21-year-old model with big dreams in a new country.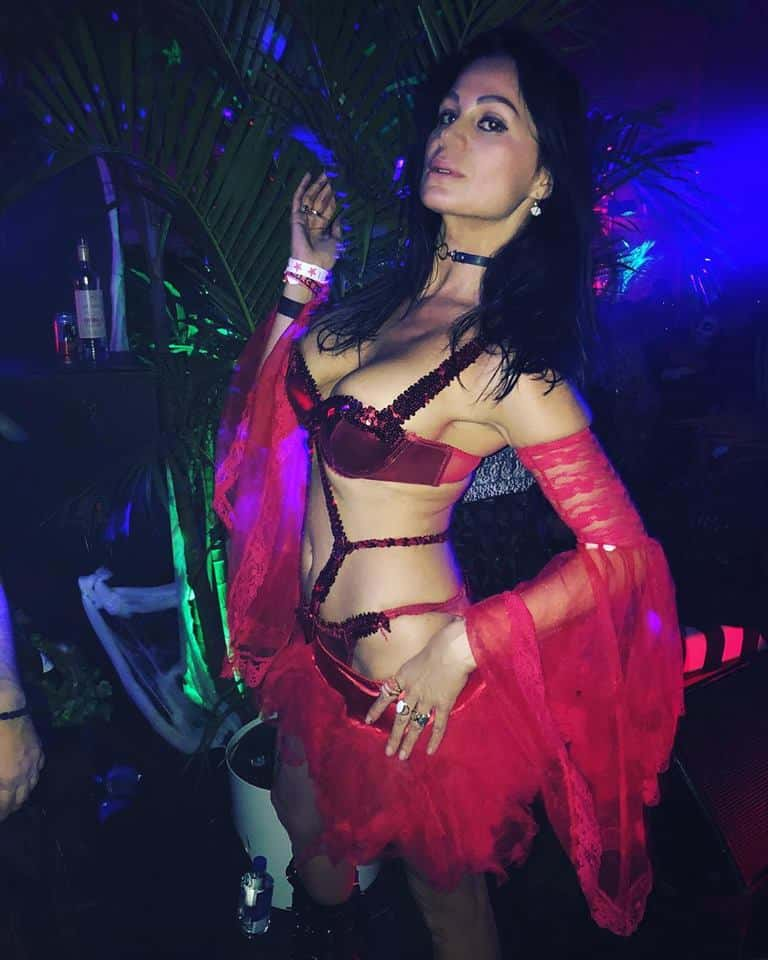 Tai, a month after she arrived in Manhattan, was handed an Upper East Side address by her booker. He told her he had arranged a meeting with a man who could arrange a modeling gig for her in Victoria's Secret catalog.
Tai, while talking to the New York Post, said: "He told me this is one of the most important people in modeling. He said that this man was in charge of Victoria's Secret and he's going to change your life."
Epstein was arrested by federal agents on July 6 in New Jersey after his return from a Paris trip and was charged with child sex trafficking in violation of Title 18, United States Code, Section 1591. He is suspected of sex trafficking minors in Florida and New York.
Tai added that when she reached the address, she rang the doorbell of this "incredible mansion", and a butler answered. "It was astonishing. It was a very beautiful house, and I saw about five models walking around as soon as I walked in. I was so excited."
Tai, from Venice, said she was eventually greeted by a woman with "short black hair" who showed her to Epstein's office. She stated that she matched the description of Ghislaine Maxwell, Epstein's associate, who has also been accused of recruiting young girls for the New York financier. Maxwell, daughter of media mogul Robert Maxwell, however, has not been charged with a crime yet.
The model added that the woman in short hair introduced her to Epstein and the financier began asking her questions about her background.
It was then when she noticed a massage table near his desk and didn't think much of it.
She, instead, handed the portfolio of her previous modeling work in Italy. As she was talking about her experience, she said Epstein moved to the massage table and began undressing.

"I thought he was preparing to have a massage, and that someone was about to come into the room and give him a massage," Tai said, adding that she panicked when the billionaire laid down on the table naked, told her to approach and handed her a vibrator.
"I froze," she said. "I didn't know what to do. I just grabbed the vibrator and threw it at his head," she said. "I mean, I don't know where it landed, I just blacked out and then I ran as fast as I could out of the room."
Tai added that she was frightened and just wanted to get out of the massive house when the woman in short hair grabbed her and asked her what was she doing.
"She told me that I couldn't just leave," said Tai. "She said that this man is important, that he is a friend of President Clinton."
The model said that she never told anyone about the incident because she was too scared: "I was too shy and scared that someone would come after me to blackmail me or maybe worse."
Prosecutors in the Epstein scandal have accused him of using his connects to Victoria's Secret to "audition" girls, which eventually turned into sexual abuse for many.
The financier was reportedly close friends with billionaire Ohio billionaire Leslie Wexner, owner of L Brands (earlier Limited Brands), the parent company of Victoria's Secret.
Wexner was so close to Epstein that both men shared ownership of the sprawling East 71st Street mansion where Tai went for the meeting.
The deed was transferred in 2011 to Epstein's Virgin Islands LLC.

A former Manhattan-based model agent also told the outlet of an alleged Epstein-Victoria's Secret pimp pipeline.
"He [Epstein] portrayed himself as the backdoor to get a girl into Victoria's Secret. Some of those girls got in," he said. "It was still significant cash for a young model doing the catalog," said the agent. "They weren't making hundreds of thousands but they could make about $5,000 a week modeling for the campaigns or the catalog. Not all the girls sent to him got jobs, but a lot of them did."
Epstein, last week, pleaded not guilty to the charges against him and faces at least 45 years of imprisonment if convicted. The new charges against the billionaire suggest the Department of Justice's attempt to redeem its 2008 decision where then federal prosecutor and later Labour Secretary Alex Acosta cut a questionable plea deal — 13 months part-time custody — with the investor accused of engaging in sex with dozens of underage girls.