Jeffrey Epstein spends 23 hours a day in moldy 8ft by 8ft prison cell where inmates wake up with dead rats in their beds NEW YORK: Sex offender and multimillionaire investor Jeffrey Epstein's New York City prison, also known as "mini Guantanamo Bay", is so grim and rodent-infested that inmates wake up with rats in their blankets after accidentally smothering them in their sleep, according to reports.
Epstein was arrested by federal agents on July 6 in New Jersey after his return from a Paris trip and was charged with child sex trafficking in violation of Title 18, United States Code, Section 1591. He is suspected of sex trafficking minors in Florida and New York. The new charges against Epstein suggest the Department of Justice's attempt to redeem its 2008 decision where a top federal prosecutor cut a questionable plea deal with the financier then accused of engaging in sex with dozens of underage girls.
Epstein's life at the Metropolitan Correctional Center in New York stands in stark contrast with his lavish lifestyle in his million-dollar mansion, as he has to put up with black mold in the shower and water in his prison cell from leaks. The Wall Street financier is reportedly locked in an 8ft by 8ft cell for 23 hours a day with no direct sunlight and has to wear prison-issue navy blue t-shirt and pants.
For meals, Epstein eats food from the prison kitchen which is "barely edible," according to a lawyer of a client in the same unit, the Daily Mail reported. The lawyer, Bruce Barket, told the outlet that the MCC was "the worst prison I have ever seen" and that he had been complaining about it on behalf of his client Nicholas Tartaglione, who is accused of four murders. The lawyer said that Tartaglione and Epstein have reportedly become "good friends" ever since he arrived there. Tartaglione, a former police officer, is accused of killing four men in a drug deal conspiracy before allegedly burning their bodies in his yard.
Epstein, earlier this week, was found in a semi-conscious state on the floor in the fetal position with bruises on his neck. He was rushed to the hospital and is believed to be in a stable condition now. Reports state that the investor attempted to kill himself by hanging, days after being denied bail by a federal judge in Manhattan who deemed Epstein "dangerous."
NBC New York reported that Epstein's injuries were not serious and it could have been a ploy to get him transferred out of the MCC into a more comfortable prison cell. Prison authorities, however, are probing if he was assaulted by another inmate.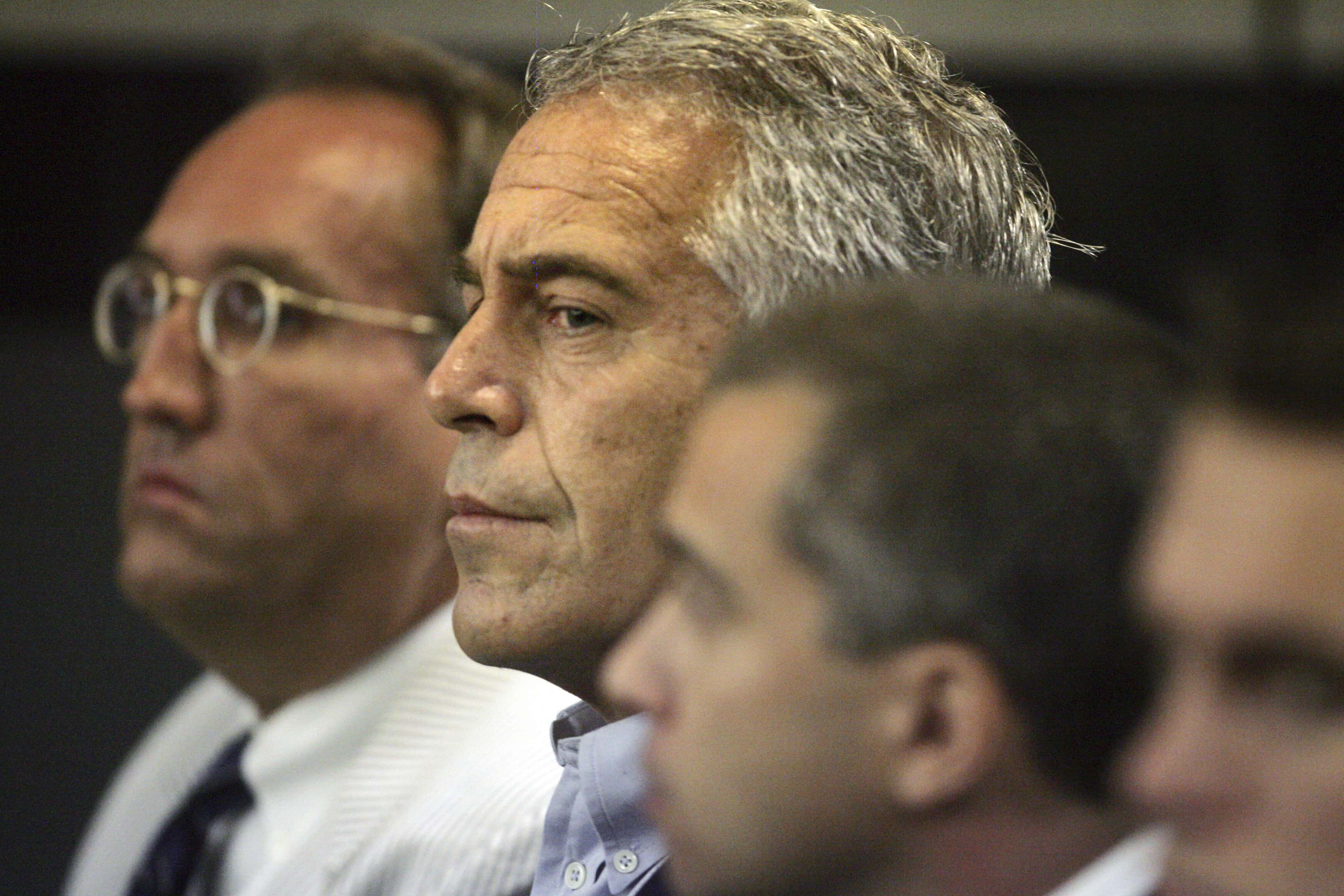 Barket has said that his client had nothing to do with it. He added that MCC, whose previous inmates include the Mexican drug lord Joaquin 'El Chapo' Guzman, is an "inherently bad place" because lights are on all the time and the frosted glass on windows means no direct sunlight gets in. The only sunlight inmates get is the rare occasions they are permitted to go to the exercise yard on the roof, which has a cage on top.
"At times prisoners are kept for days in their cells because the guards are too lazy to let them out," the lawyer said. "The place is infested with insects and rodents and there is black mold in the shower. Most of the cells have leaks so there is standing water in many of them. The guards refuse to wash the bed linen so inmates have the same sheets for far too long. The food is barely edible and the vents are covered in dust."
"The medical care is virtually nonexistent. It's a small thing but even the clocks in the attorney visiting room don't have batteries because they don't replace them," Barket said, adding that the prison was also a "violent place" and Tartaglione had recently been assaulted by another inmate.
Share this article:
Jeffrey Epstein spends 23 hours a day in a black mold infested jail cell dead rats