Here's why Jeffrey Epstein is likely to be denied bail in sex trafficking case and may spend duration of trial in jail
The lawyers for the multi-millionaire financier, who is being held at Brooklyn's Metropolitan Correctional Center, are trying to get him a house arrest There has been intense scrutiny surrounding Jeffrey Epstein ever since federal prosecutors announced fresh charges against the financier accusing him of paying underage girls for massages and then molesting them at his homes in Palm Beach, Florida, and New York during the 2000s.
Epstein had been tried and convicted on similar charges in 2008 but had managed to avoid any significant jail time after a secret plea brokered by President Donald Trump's former secretary Alex Acosta, then the United States Attorney for the Southern District of Florida.
Acosta, who has since resigned, had agreed to grant Epstein and all his co-conspirators immunity from all federal charges in exchange for him serving a 13-month prison sentence — he was given a work release that allowed him to stay out of jail for six out of seven days in a week — and registering as a sex offender.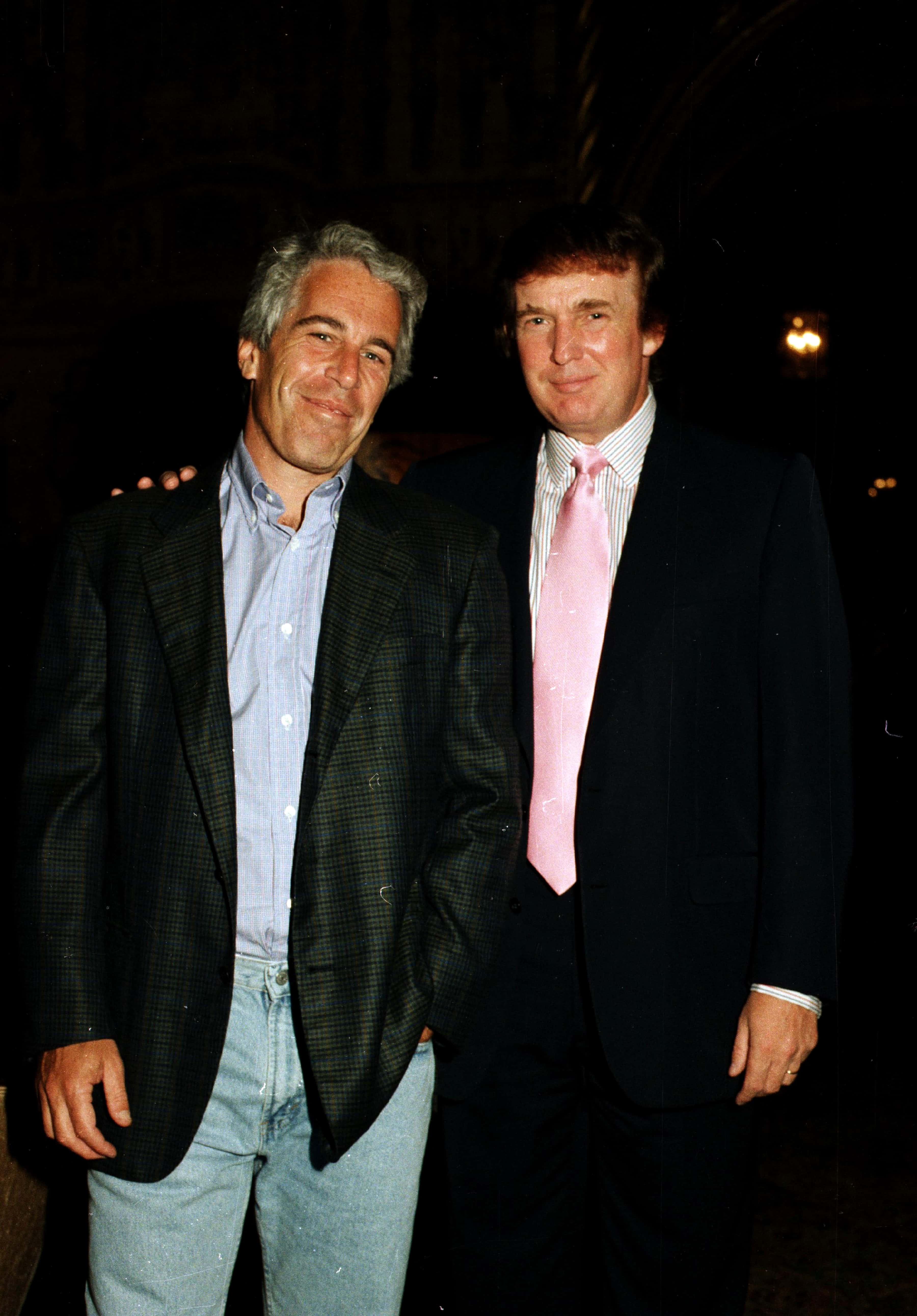 The details of that plea agreement have unsurprisingly angered the public, who have expressed a fear that the multi-millionaire could once again game the court system because of his wealth and connections.
An indicator of where the case is heading could come as early as this week when it will be decided whether Epstein, who is currently incarcerated in Brooklyn's Metropolitan Correctional Center, will be granted bail.
That decision will lie in the hands of the judge presiding over the United States District Court for the Southern District of New York, Richard M. Berman. And surprisingly enough, there is a precedent here, and it does not spell good news for Epstein.
In documents submitted to the court, Epstein's lawyers had requested that their client wait out his trial in his Upper East Side mansion and proposed a total of 14 restrictions that they said would guarantee his presence in court for trial.
This included Epstein consenting to electronic monitoring with GPS, consent to extradition, a personal recognizance bond worth $77 million secured by a mortgage on his Manhattan residence, and deregistering his private jet.
They also proposed 24/7, privately funded security guards who would ensure that Epstein would not try to make a run for it.
In 2016, Berman had overseen a similar case involving a wealthy Iranian-born Turkish businessman Reza Zarrab, who had been accused of violating sanctions against Iran.
The lawyers of Zarrab, who ran several billion-dollar enterprises and was listed as Turkey's 56th top taxpayer, had requested a bail package that was described as a "gilded cage", and the parallels between that case and this one are quite startling.
Like Epstein, Zarrab's lawyers had offered to submit to GPS monitoring. They had also promised to post a $50 million bond that would be secured by a $10 million cash deposit.
Even the security measures promised were like-for-like, with the lawyers assuring the court that these privately funded guards from the top-flight security company Guidepost would watch his heavily surveilled Manhattan high-rise 24/7 to guarantee his presence in court.
Berman did not take too kindly to those suggestions, noting that the private pretrial regime proposed would not be fundamentally fair. "Most importantly, the defendant's privately funded armed guard proposal is unreasonable because it helps to foster inequity and unequal treatment in favor of a very small cohort of criminal defendants who are extremely wealthy, such as Mr. Zarrab," he wrote in a 35-page opinion at the time.
Berman said Zarrab had not so much proposed a pretrial release as he had a "less onerous form of detention available only to the wealthy."
Addressing the security measure, in particular, he wrote, "The privately funded armed guard regime proposed by the defense is not reasonable because, in too many respects, it substitutes judicial oversight and management for (more appropriate) reliance upon trained, experienced, and qualified professionals from the U.S. Bureau of Prisons and the U.S. Marshals Service."
Epstein's lawyers even acknowledged that particular ruling, but have continued to push for the same proposal Berman had rejected just three years ago.
"For reasons explained elsewhere, round-the-clock, privately funded security guards will virtually guarantee – not just reasonably assure – Mr. Epstein's presence in the circumstances of this case," a document submitted to court read.
"Accordingly, and given the division of authority surrounding the practice, we respectfully propose it here as a fallback, asking the Court to revisit its propriety despite the reservations expressed in Zarrab."
During the bail hearing on Monday, July 15, both sides once again argued the merits of their case, with Epstein's lawyer, Martin Weinberg, stating his client had not committed any crimes since taking his plea deal in 2008.
Weinberg said Epstein had demonstrated that he "disciplined himself" by not engaging in any further sex crimes, telling the court, "It's not like he's an out-of-control rapist."
But it appears as though the evidence is currently stacked in the prosecution's favor.
Two of Epstein's accusers, Courtney Wild and Annie Farmer, took to the stand and implored Berman to keep the financier behind bars as "he's a scary person to have walking the streets."
Prosecutors said they believe Epstein tried to influence witnesses and had discovered that he had paid a total of $350,000 to two individuals, including a former employee, in 2018.
Assistant U.S. Attorney Alex Rossmiller also revealed how, during a raid on Epstein's Manhattan mansion, authorities found "piles of cash", "dozens of diamonds", and an expired passport with Epstein's picture and a fake name in a locked safe.
Rossmiller argued that the 66-year-old, contrary to the assertion of his lawyers, presented a significant flight risk and was a danger to the community. "How many safes are there in so many other locations like these?" he asked, in reference to the fake passport.
In addition to the charges in the indictment, prosecutors said they had been reviewing dozens of electronic files seized during the raid and had found even more photos than the trove of pictures of nude and seminude young women and girls they had reported prior to a court hearing a week ago.
Farmer cited these pictures and questioned Weinberg's claim that his client had disciplined himself. "If he's continuing to engage with pornography of young women, I would say that would be quite the opposite of disciplining," she said.
Berman also noted that he had read literature related to sex offenders which had suggested that the chance of a sex offender committing a new crime grew over time.
The outlook doesn't look good for Epstein, who was uncharacteristically animated during the proceedings. He looked directly at each of his accusers before they spoke and could be seen writing notes to his attorneys at regular intervals.
Berman said he will rule this coming Thursday, July 18, whether the multi-millionaire can be freed on bail, something that looks very unlikely at this juncture.
Share this article:
Here's why Jeffrey Epstein is likely to be denied bail in sex trafficking case and may spend duration of trial in jail