Who is James Woods' girlfriend? A look at his controversial dating history and the young women he has courted Actor James Woods, who is reportedly known for his bizarre dating history of mostly courting women "much" younger than him, made headlines on September 6 when he apparently started trending on Twitter for blocking people who use the #Resist hashtag. The hashtag is used against President Donald Trump and it is common knowledge that 73-year-old Woods is a registered Republican.
Woods was last reported to be dating 20-year-old Kristen Bauguess, who was 46 years younger to him, back in 2017. The couple made their debut at the New York premiere of his movie 'White House Down' in 2013. Woods was never shy about their relationship and always shared pictures from their trips to everything they did together on social media.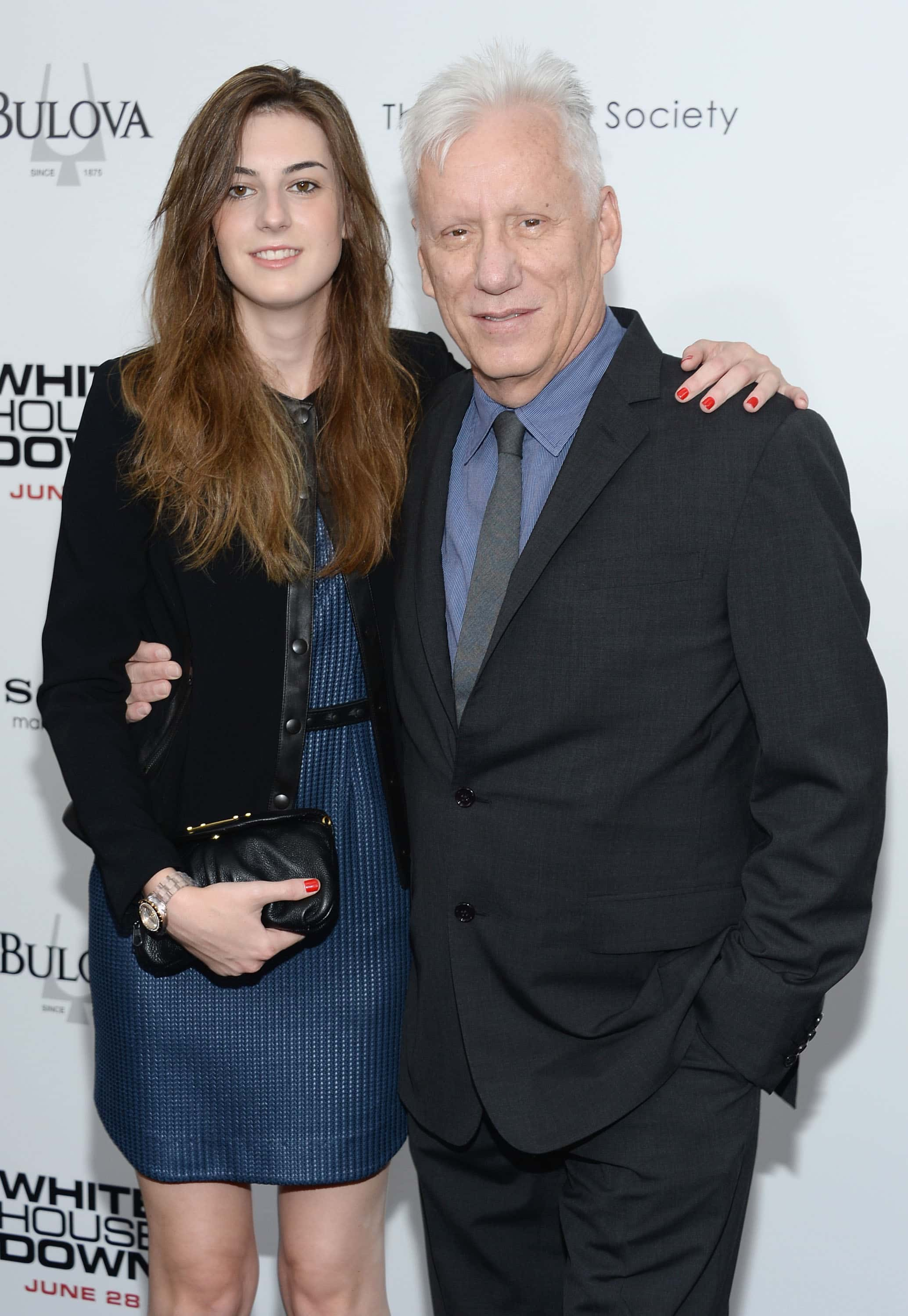 However, she wasn't the only "young' woman in his life, in 2000, actress Alexius Thorpe, who was 19 at the time, dated Woods, who was 53. He defended their relationship, saying, "If you ever bought a dog what did you buy? You bought a f**king puppy... You don't buy a 13-year-old German shepherd. You buy a nice young puppy — what are you crazy?"
Later, in 2006, Woods once again made news with his new "lady love", Ashley Madison, who was his best friend's daughter. The couple reportedly started their relationship when Madison was 19 or 20 years old. The pair eventually called it quits in 2013 after seven years of being together. Madison was 26 at the time.
In 2008, there were rumors that Woods was dating Danielle Panabaker after they were pictured together near a lunch outlet. Panabaker was just 20, at that time. And not just that, paparazzi even caught the couple sharing a lip lock.
However, Woods caught everyone's attention in 2017 when he tweeted his thoughts about the movie 'Call Me By Your Name', which was, at the time, a new movie about the romance between a 24-year-old man and a 17-year-old boy. He retweeted a tweet about the movie and slammed it by saying, "As they quietly chip away the last barriers of decency. #NAMBLA." In no time, people slammed him, and actor Armie Hammer replied to his tweet, by saying, "Didn't you date a 19-year-old when you were 60.......?"
---
Didn't you date a 19 year old when you were 60.......?

— Armie Hammer (@armiehammer) September 11, 2017
---
Actress Amber Tamblyn added some much-needed fuel and tweeted that "James Woods tried to pick me and my friend up at a restaurant once. He wanted to take us to Vegas. 'I'm 16' I said. 'Even better' he said." Tamblyn then tweeted some evidence and said, "Since I know people love to question the integrity and honesty of women when they come forward with stories like this, here you go." Woods has denied these claims at that moment.
However, Tamblyn responded to Woods's denial in an open letter addressed to the actor that was published in Teen Vogue. In the letter, the actress tells the full story of her meeting with the now 73-year-old actor. "My friend Billy and I were at the Roxy on Sunset Boulevard seeing a band we loved. We decided to go to Mel's diner on Sunset Boulevard in Hollywood to get burgers after," Tamblyn wrote."Upon leaving the restaurant we were stopped by you and your friend, who both seemed very nice. At one point you suggested we should all go to Las Vegas together. 'It's such a great place, have you ever been?' You tried to make it sound innocent. This is something predatory men like to do, I've noticed."
She continued, "I told you my age, kindly and with no judgment or aggression. I told you my age because I thought you would be immediately horrified and take back your offer. You laughed and said, 'Even better. We'll have so much fun, I promise.'" Tamblyn also pointed out that she wasn't a well-known actress at the time, which is why Woods likely can't remember the encounter. However, Woods has reportedly continued to deny the incident took place even when Tamblyn had evidence against him.
Well, this was not the only controversy around him. In 1988, when Woods and Sean Young broke up, Woods sued Sean Young for $2 million, accusing her of stalking him after they appeared together in the film 'The Boost'. The suit was later settled in court in August 1989, including a payment of $227,000 to Young to cover her legal costs.