Where is Friends' Gunther now? James Michael Tyler once opened temporary Central Perk pop-up replica in London Gunther, the white-haired Central Perk manager and waiter, was a recurring presence with his witty lines and his 'love' for Rachel in 'Friends'. As a reunion episode, titled 'FRIENDS-The Reunion' is all set to air, fans are wondering, where is Gunther and what does he look like now.
Apart from the much-loved lead stars of the show, Gunther's character, played by James Michael Tyler, was very appreciated and started on the show at the same time as Monica, Rachel, Phoebe, Chandler, Joey, and Ross, way back in the premiere season. Gunther who had no lines in the first season of FRIENDS didn't officially become "Gunther" until season two. His name was revealed on season 2 episode 'The One With Phoebe's Dad'. Tyler who played the character of Gunther in the show will be seen in the reunion which will be airing on May 27.
RELATED ARTICLES
'Friends: The Reunion': Air time, how to live stream and all you need to know about sitcom's special episode
'Friends: The Reunion' Full Lineup: From Reese Witherspoon to David Beckham, all guests appearing in the episode
Who played Gunther's character?
Tyler was born in Winona, Mississippi and completed his graduation from Clemson University with a degree in geology. He started acting while he was studying at Clemson and later earned an MFA in Theater from the University of Georgia.
After coming to Los Angeles in 1988, he became a production assistant for 'Fat Man and Little Boy' and an assistant film editor. He supports the Lili Claire Foundation and AIDS Project L Charities. He currently lives in Hollywood. In 1994, while he was working as an extra on the set of 'Friends', he was offered a small role in a scene of the coffee shop, which later led to a recurring role, as Gunther, on the series, that lasted its entire 10-year run.
Gunther's character in FRIENDS
Gunther, who is the manager of Central Perk, has a consistent unrequited love for Rachel Greene, played by Jennifer Aniston, since season 3 but only gets the courage to confess in the last episode of season 10. His character appeared in 148 of the 236 episodes of the show.
In an episode, Gunther opened up about his life before Central Perk, and said that he used to be an actor, having played a character called Bryce in 'All My Children'. Being killed off by getting buried in an avalanche is how he ends up being at Central Perk. He confesses this to Joey in 'The One Where Eddie Won't Go', after Joey confides in him that his character, Dr Drake Ramoray, was thrown down from a lift in the daytime show 'Days of our Lives'.
From his appearance with the leads of the show, Gunther seems to be on good terms with the gang, as he is often invited to their informal parties, such as Phoebe's birthday party, Rachel's birthday party, Emily's farewell party, Ross' bachelor party, Rachel's premature surprise birthday party and Chandler and Monica's Halloween party. He is, however, not seen at the official dos, like Ross's London wedding and Monica and Chandler's wedding, but he was seen in Phoebe's wedding. Gunther's character was known for his white hair; it was reported that Tyler didn't plan to bleach his hair for 10 years, but the producers liked the look and, thus, he was told to keep it.
Where is James Michael Tyler aka Gunther now?
Tyler no longer has the bleach-blond hair that was Gunther's trademark physical trait, which Rachel described in Season 10 as being "brighter than the sun." He also no longer has a clean-shaven face. Instead, Tyler's hair is now brown and he has a full beard and mustache.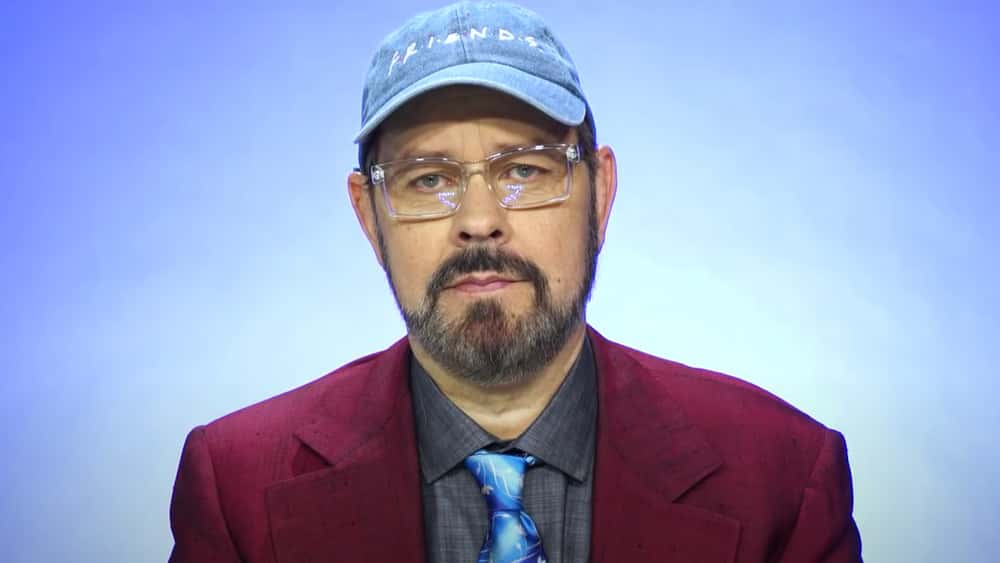 In honor of Friends' 15th anniversary in 2009, he officially opened a temporary Central Perk pop-up replica in London, which was open for two weeks from September to October. Fans could apply for tickets to receive a free coffee and see memorabilia from the much-loved show. He appeared in the unaired pilot satire sitcom 'Nobody's Watching', playing himself on the set of Central Perk.
In 2014, during FRIENDS' 20th anniversary, he made appearances at a Central Perk replica in SoHo. In a 2019 interview, James Michael Tyler said he thought Gunther would be the owner of Central Perk and owns a very small apartment in either the East or West Village but is content with his life.