Who is Jason McDermott? Man freed hours after arrest for stampede in Washington Square Park NEW YORK CITY, NEW YORK: A 42-year-old New York City man has been released after terrorizing a crowd at New York's Washington Square Park. Jason McDermott was granted supervised release after brandishing a knife and taser at the crowd, leading to a stampede that left one woman injured.
The incident is part of the several shocking incidents that have rocked America over the long weekend. In Chicago, Humboldt Park saw several cases of gun violence, leading to the death of Gyovanny Arzuagal, with his girlfriend in critical condition. Days earlier, Oregon resident Oen Nicholson was suspected to have killed three people, including his father. On June 16, a mass shooting in Baltimore left one dead and several injured.
READ MORE
Who is Chi Ngo? Man, 52, robs NYC Chase Bank day after jail release for another bank heist
NYPD seeks racist who threw red pepper in Black 5-month-old's face in pizzeria
Washington Park has been a major hotspot for crime. In June, the park infamously made headlines for all-night raves and a series of stabbings. Despite that, revelers spent the Juneteenth weekend at the park celebrating, before McDermott revealed his weapons. The stampede led to his prompt arrest, and release just hours later by a New York judge.
Who is Jason McDermott?
The 42-year-old is reportedly a resident of The Bronx. His brother James told The New York Post that McDermott lost his job during the pandemic, and "had trouble finding help for his chronic emotional disorders." He added that McDermott "tried to commit suicide twice in recent weeks and went to St Barnabas looking for help. They just bandage his wrists and send him on his way." Further details about McDermott were not available, and he does not seem to have a presence on Facebook, Instagram, or Twitter. It is unclear where he worked prior to the pandemic, and if he has any other family. According to The Daily Mail, he has been arrested at least 10 times between 2010 and 2014.
At midnight on Friday, June 18, McDermott was one of the many attendees to a weekly party at the park. At around 12.40 am, he got into a squabble with a group and waved his taser and knife at them. That sparked a stampede as people rushed to get away from McDermott. He was arrested shortly after by the NYPD. On June 20, he was presented in front of Judge Abraham Clott, who noted McDermott had "trouble working with the ordinary standards of legal behavior."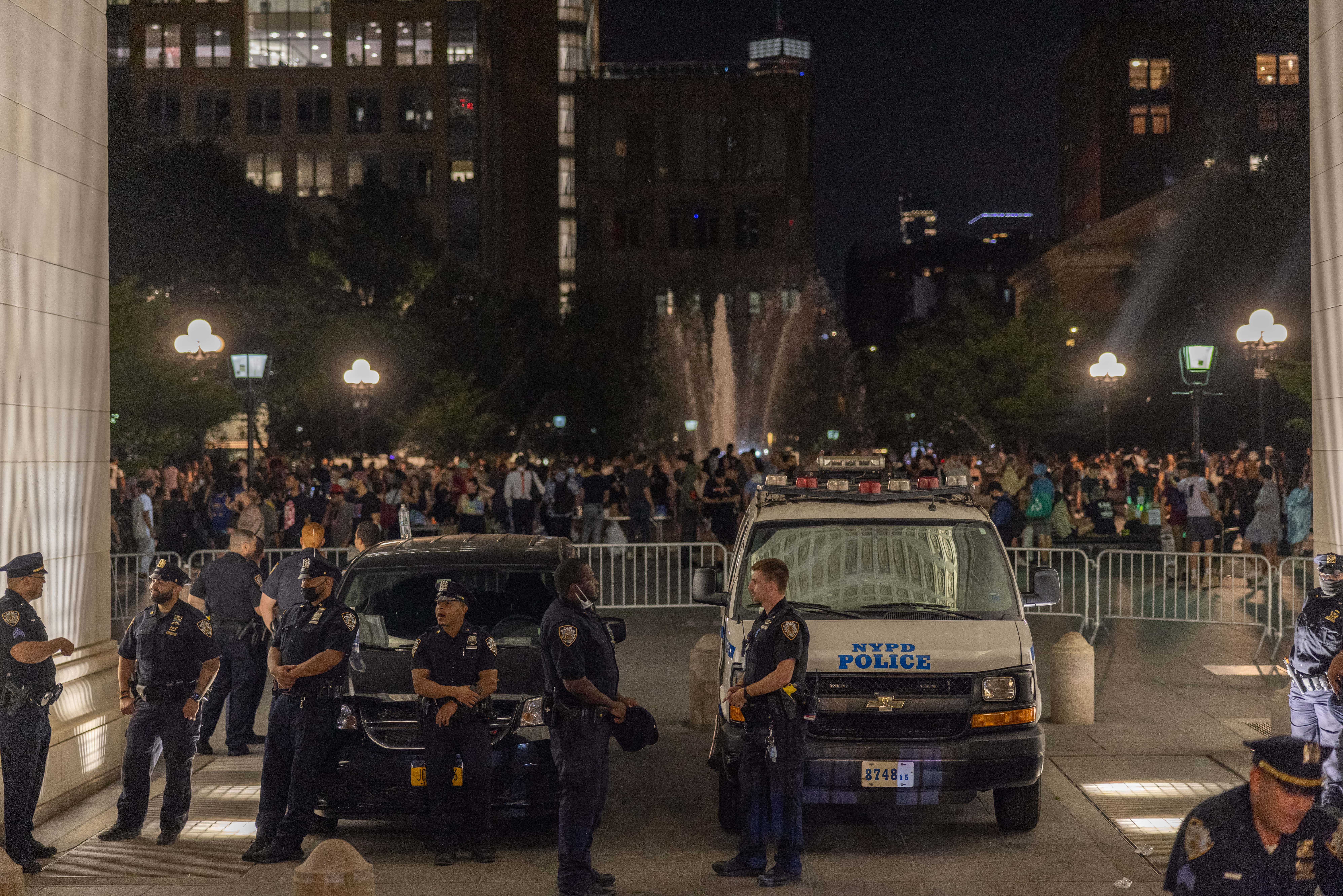 During the arraignment hearing, McDermott's attorney, Damjan Panovski claimed he was acting in self-defense. "He was the subject of an attack," Panovski claimed. he added, "He has no criminal record whatsoever, no contact with the criminal justice system." Prosecutors reportedly did not ask for bail, only supervised release which Judge Clott granted. McDermott has been charged with menacing, reckless endangerment, and criminal possession of a weapon. It is unclear when his next court date is.
As a result of the stampede, one 43-year-old woman was left with cuts, scrapes, and bruises. She was seen with blood pouring from one side of her head, as she was helped by NYPD officers and taken to Bellevue hospital. She has been treated and released according to reports. The park remained open, and no one else was injured.