'It was ungracious': James Corden claims he never intended to upset Balthazar staff LONDON, UK: After taking a week off, James Corden returned to 'The Late Late Show' on Monday night, October 24. He kicked off the episode by responding to Keith McNally's accusations against him. The 44-year-old late-night show host admitted to viewers that it was never his "intention" to upset the Balthazar restaurant staff in New York City, and that he would like to apologize in person if he is permitted to visit.
At the beginning of the episode, Corden said, "Last week, there were stories about me being banned from a restaurant. And at the time I considered, you know, tweeting about it or Instagramming about it." He stated that he prefers to approach these situations with a "British attitude," which adheres to the mantras, "Keep calm and carry on" and "Never complain, never explain." He then added, "As my dad pointed out to me on Saturday — he said, 'Son, well, you did complain, so you might need to explain'. Look, when you make a mistake, you've gotta take responsibility. So I thought I would, if it's okay, share with you what happened."
READ MORE
'An absolute gentleman': Celebrity chef Curtis Stone defends James Corden after NY bistro banned him
James Corden to sell $9.7M LA mansion after restaurant rant shame, as he looks to head back to the UK
Corden claimed that when he visited New York City, he had dinner with his wife, Julia Carey, at one of his "absolute favorite restaurants," where Carey received food that "she was allergic to" even after mentioning her food allergies to the restaurant's staff. "In the heat of the moment, I made a sarcastic rude comment about cooking it myself," Corden stated, adding the order repeatedly came back incorrect.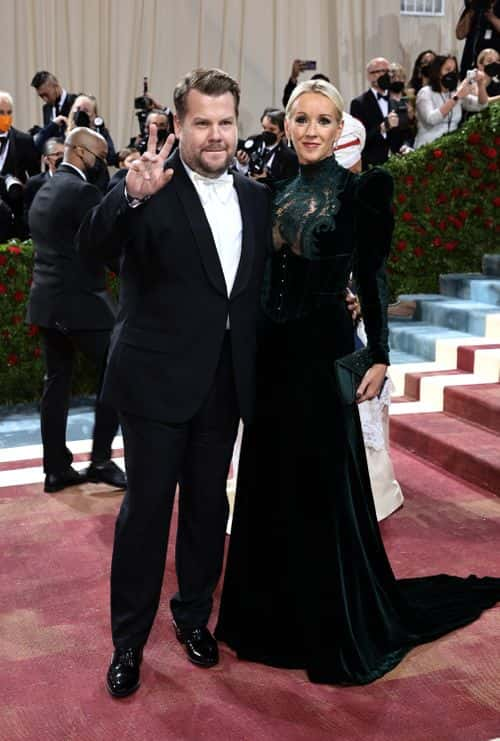 "It is a comment I deeply regret. I understand the difficulties of being a server. I worked shifts at restaurants for years," Corden said. "I have such respect, and I value anyone that does such a job. And the team at that restaurant are so great. That's why I love it there." He stated that he believed the situation was resolved once the staff handed out champagne "as an apology."
The 'Cats' star said, "I've been walking around thinking that I hadn't done anything wrong, right? But the truth is, I made a rude comment, and it was wrong. It was an unnecessary comment. It was ungracious to the server." The restaurant's owner, Keith McNally, allegedly told Corden that he had been banned from his restaurant, and Corden claimed that he "immediately" obtained McNally's phone number.
Corden apologized over the phone to McNally and stated, "We had a good talk. He appreciated the call. I was happy that we got to clear the air, and I felt like we dealt with it privately, you know? But by this point, the story was out there, and people were upset."
"As I said to the owner that day, that [if] I've ever upset anybody, ever, it was never my intention. It just wasn't," Corden said. "And I love that restaurant. I love the staff there. I hope I'm allowed in again one day. So when I'm back in New York, I can go there and apologize in person, which is something I will absolutely do."
The CBS chat show host announced in April that he will be resigning in the spring of 2023. The father of three said to Extra that he gave his family's needs some consideration before opting to retire. "My kids are getting older, their grandparents are getting older, and it perhaps just felt like the right time for us as a family to be freer in our decisions," Corden stated.