Why did Jake Paul offer $50M to Conor McGregor? Profane video sparks fury after he calls MMA legend's wife a 'four' Jake Paul has sparked a new controversy on social media after calling out mixed martial arts legend Conor McGregor and challenging him for a fight with a $50 million payday. In a tweet captioned, "Sign the contract @TheNotoriousMMA," along with a 58-second expletive-filled rant, he said, "What the f**k is up, you Irish c***? Good morning, Conor McGregor. I know you're probably beating up old dudes in a bar right now, or maybe you're jacking off because you're sick of f**king your wife. I mean, she's a four, Conor. You could do a lot better. But happy Monday."
In the shocking clip, the camera pans on to a $50 million cheque sitting beside him. "My team sent you a $50 million offer this morning – $50 million contract [with] proof of funds – the biggest offer you've ever been offered, but you're still scared to fight me, Conor. You're ducking me because you don't want to lose to a f**king YouTuber. You're 0-1 as a boxer. I'm 2-0 as a boxer."
Draped in an Irish flag while smoking a cigar, he continued, "I just came off the eighth biggest pay-per-view event in history, but you want to fight Dustin 'Prober' who has less followers on Instagram than my f**king dog," adding, "Dana White, you're a f**king p***y, too, you ugly, f**king bald b***h," Paul said. "You said there's zero percent chance of this fight happening, but there's zero percent chance of you getting some p***y. Conor, you're scared. Dana, you're scared. Sign the f**king contract, you idiots. Jesus f**king Christ."
His tweet soon went viral with over 15,000 likes and created quite a scandal online. Mark Dice tweeted, "Please add a clause in the contract that says if [when] you lose, you'll delete all your social media accounts so we never have to see you again," and another tweet read, "Honestly @TheNotoriousMMA shouldn't even waste his time with @jakepaul. Paul is in it for the money. That's it. It's the same reason Eminem doesn't like to give his haters the time of day with diss tracks. Because it does everything for them and gets him nothing."
A third added, "I'm not disagreeing with you, but like he doesn't need to. He can keep doing what he's doing and be fine. Jake Paul needs this to be relevant. Yeah moneys gonna be made by Conor. But he doesn't need to give Paul the time of day." Nathan Diaz went on to say, "Jake Paul u need your ass beat for free u spoiled f**k u can't really fight dumbs**t your gonna end up with your ass whooped for real somewhere talking like that."
---
Please add a clause in the contract that says if (when) you lose, you'll delete all your social media accounts so we never have to see you again.

— Mark Dice (@MarkDice) December 15, 2020
---
---
Honestly @TheNotoriousMMA shouldn't even waste his time with @jakepaul . Paul is in it for the money. That's it. It's the same reason Eminem doesn't like to give his haters the time of day with diss tracks. Because it does everything for them and gets him nothing.

— Duane Steinel (@DuaneS39) December 15, 2020
---
---
I'm not disagreeing with you, but like he doesn't need to. He can keep doing what he's doing and be fine. Jake Paul needs this to be relevant. Yeah moneys gonna be made by Conor. But he doesn't need to give Paul the time of day

— Duane Steinel (@DuaneS39) December 15, 2020
---
What is Jake Paul's net worth?
Most recently, Paul competed with former NBA player Nate Robinson with a brutal knockout. Since then, he has challenged McGregor and his training partner and friend, Bellator fighter Dillon Danis, to a boxing match. According to Forbes, he has a net worth of $11.5 million. However, Celebrity Net Worth reports his net worth at $17 million.
The report details his salary, saying, "In 2016, Jake earned an estimated $11.5 million. In 2017, he made $11 million. In 2018, Jake made an astonishing $21.5 million. That was enough to make him the second-highest-paid YouTube star on the planet. In 2017, Jake Paul departed his Beverly Grove rental for a 15,000-square-foot mansion in Calabasas, California which he purchased for $6.925 million. Set on 3.5 acres at the end of a gated driveway, the home opens to a three-story entry with a spiral staircase, Italian tile, and hardwood. The living room has a fireplace and floor-to-ceiling picture windows."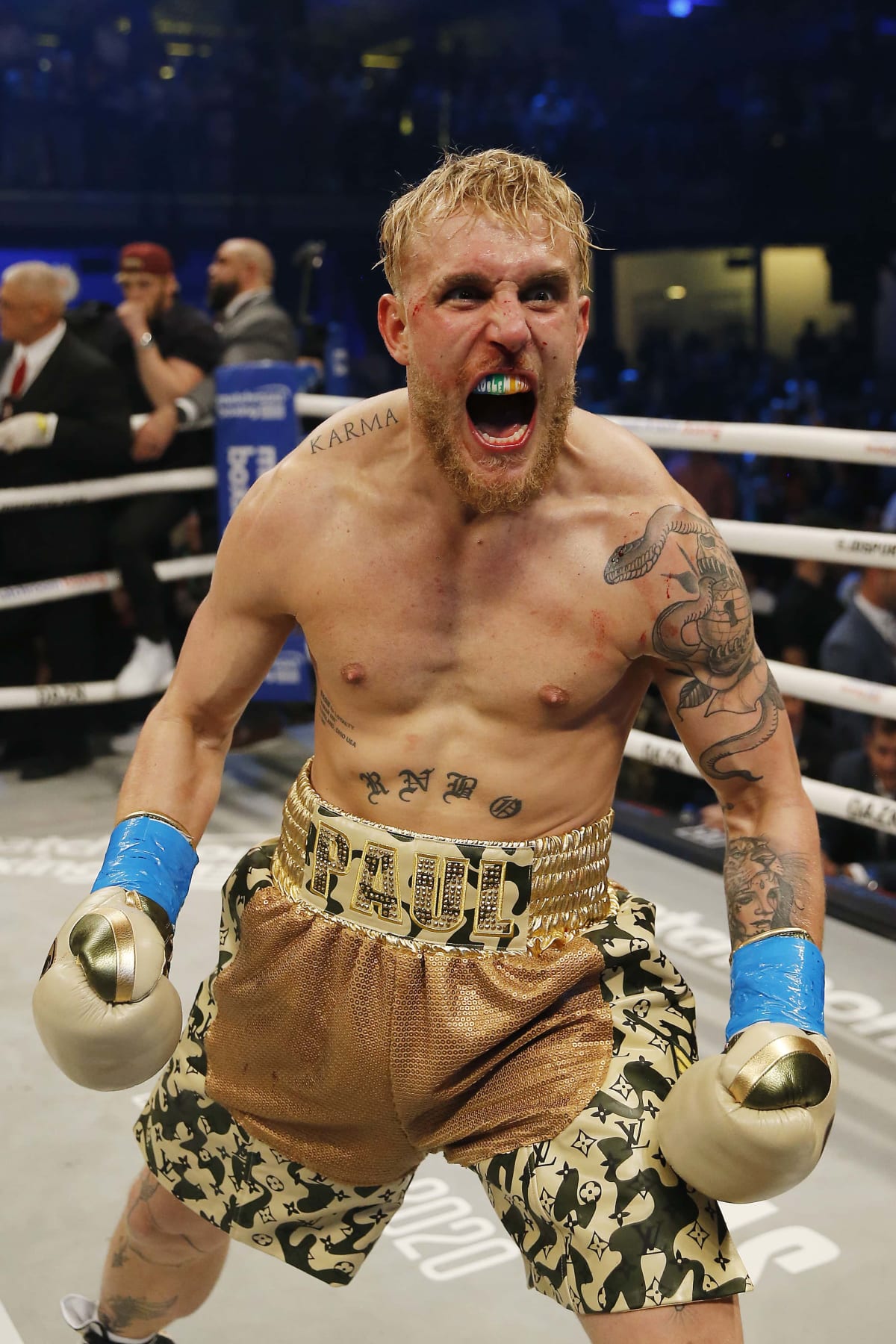 Who is Conor McGregor's wife Dee Devlin?
Conor McGregor has been in a relationship with Dee Devlin since 2008 and they have two children together, Conor Jack McGregor and Croia McGregor. The pair have stuck together through all ups and downs for more than a decade.
Reportedly, the 31-year-old UFC superstar is a millionaire with a net worth of $120 million, according to Celebrity Net Worth. If reports are to be believed, he has vowed to become a billionaire by the time he is 35. The report also reads: "On March 25, 2019, Conor sent out a cryptic tweet in which he claimed to be retiring from MMA fighting to focus exclusively on his new business ventures such his Proper 12 whiskey brand. If he is truly done fighting, he retires with around $235 million in total career earnings."
Jake recently told TMZ Sports he was in talks with McGregor's camp after knocking out Robinson last month. Saying there was "zero chance" of it happening, he told the outlet, "There's a market for these kinda fights. It's just not what I do. There will be a day when Conor McGregor could do these types of fights and make a bunch of money... but it ain't happening any time soon."
Share this article:
Jake Paul Conor McGregor 50 million dana white expletive video social media outrage net worth