'Jacinta' Full Cast List: Meet Rosemary and Jacinta in Hulu's new documentary Hulu is set to release an emotionally gripping documentary that follows mother Rosemary and her daughter Jacinta in prison as they recover from drug addiction. 'Jacinta' will follow the intricacies of addiction as we see them overcome their affliction in this touching documentary.
The documentary is shot over three years as we see Jacinta who as a child got into the world of drugs, following in her mother's footsteps and getting in and out of jail. This time around when Jacinta is released, she hopes to maintain her sobriety as she tries to reconnect with her ten year old daughter. Despite her hopes, we see her faced with the struggles of staying clean in this honest, initimate documentary.
RELATED ARTICLES
'Handmaid's Tale' back for 'gut-wrenching' second run on Hulu
Hulu obtains the US rights to popular Canadian sitcom 'Letterkenny'
Cast
Rosemary
Rosemary is the mother of Jacinta. A drug addict she was the one responsible for her daughter straying into the same world. She has a long criminal record and is incarcerated. Although happy to see her daughter released before her, she wishes she would stay by her side.We see her in the documentary 'Jacinta' as she copes with addiction.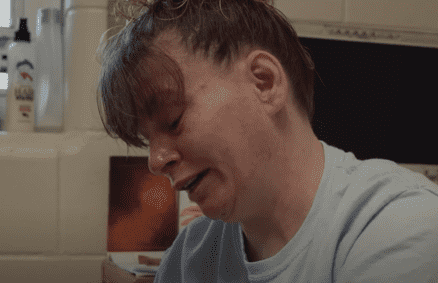 Jacinta
Jacinta is the titutar cast member of the documentary ' Jacinta'.The daughter of Rosemary, a drug addict, she too deals with the problem of drug addiction. Released earlier than her mother, we see her attempt to reconnect with her daughter while she struggles to remain sober. Although feeling guilty about leaving her mother, she has a promise to keep to her daughter as we see her return to finally meet her child. An emotional mess with withdrawal symptoms we see Jacinta face her demons, even as she tries to become the mother she never had growing up.
Watch the trailer here:
The Hulu Original Documentary 'Jacinta' will premiere on Hulu and in select theaters on October 8