Ivanka sees the Trump family as the next Kennedys, wants to be president someday, claims book
'Kushner Inc.' by Nicky Ward paints an unflattering picture of Ivanka and Jared Kushner, with many in the book labeling the couple as "power hungry" White House advisor Ivanka Trump (Source : Getty Images)
President Donald Trump's daughter and senior White House aide reportedly views her entire family as the nex Kennedys, according to a new book.
The revelation was made in 'Kushner, Inc.'by journalist Vicky Ward, which outlines Ivanka and her husband Jared Kushner's time in the White House. The narrative of the book, however, is not too flattering for Ivanka and Kushner.
Ward reportedly conducted interviews with 220 people for her book, including those who have known the couple over their two-year period in the White House, with some claiming they are "power hungry," according to Harper's Bazar.
Some of the respondents in the book, subtitled, 'Greed. Ambition. Corruption. The Extraordinary Story of Jared Kushner and Ivanka Trump,' also said that the couple was using their positions in the White House to gain access to those who had influence and power.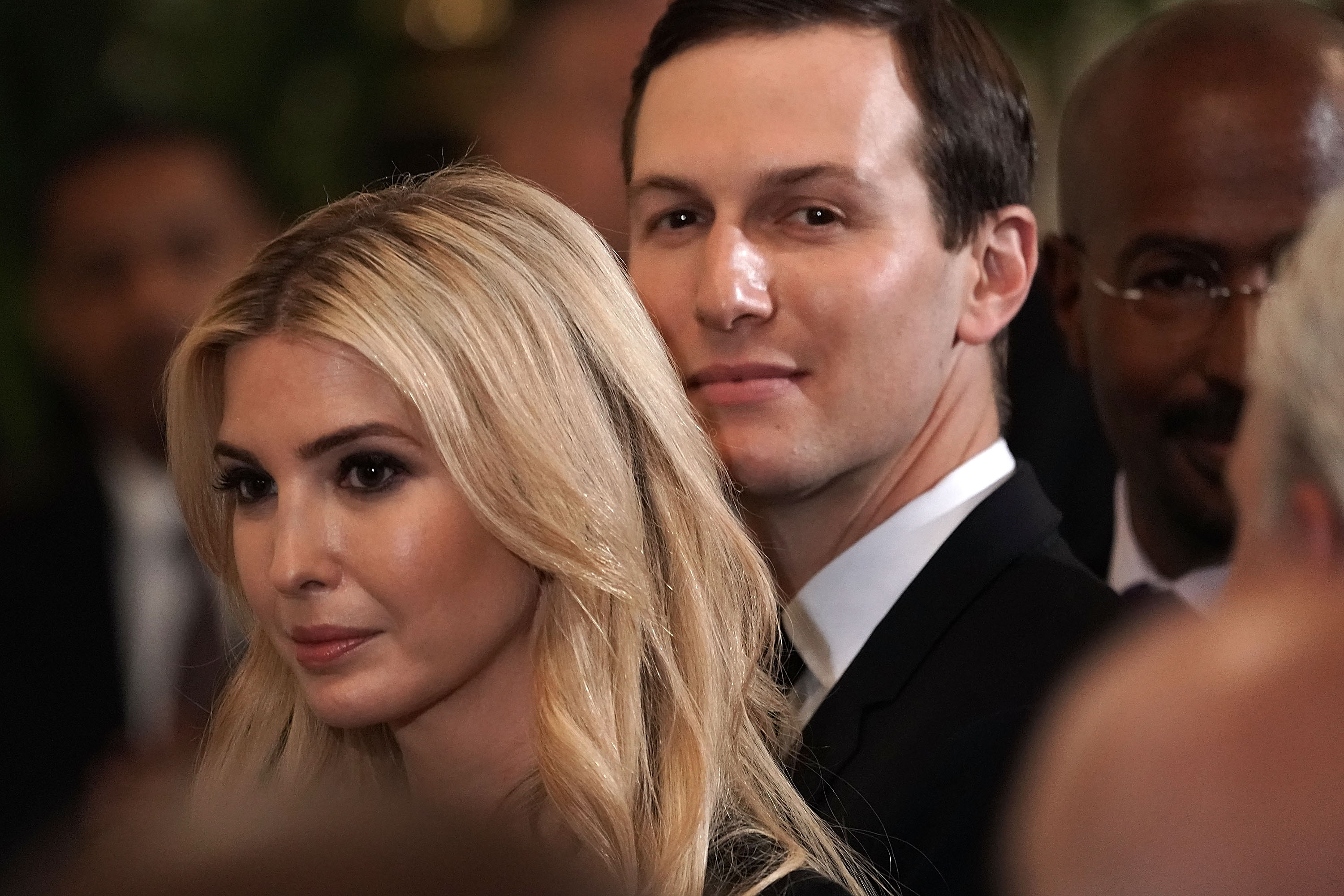 "Most people go into government for public service. They do seem to have gone into it for self-service," Ward wrote in her book of the couple.
A former economic advisor for President Donald Trump, Gary Cohn, said that Ivanka expects to follow her father's footsteps one day and become the president. "She thinks she's going to be president of the United States," Cohn told Ward after his departure from the White House.
Ivanka believes that Trump's reign as president is "the beginning of a great American dynasty" for the Trump family, according to Town and Country. "She thinks this is like the Kennedys, the Bushes, and now the Trumps," Cohn's said in the book.
The new book claims that Ivanka is actually President Trump's "greatest weakness" and her relationship with Trump in the book is described as "more complex anyone could fathom".
Ivanka's ambitions to become the first female US President were also detailed in Michael Wolf's book titled Fire and Fury: Inside the Trump House which was published last year.
The explosive 2018 book also claimed that President Trump had placed the 37-year-old and her husband in advisor roles against the advice of "almost everyone they knew."
Ward's book was however slammed by the White House press secretary Sarah Sanders who defended the president, saying that it was "sad but not surprising" that media would help to promote such a book which is "based on shady anonymous sources and false information, instead of all the incredible work Jared and Ivanka are doing for the country."