Is Rick Ross wearing fake Louis Vuitton? Fans call it 'custom-made', others say he bought it from flea market Hip-hop stars are notorious for splurging huge amounts of cash on luxury brands and letting everyone know about it, be it through their songs or social media. Under such circumstances, when any rapper is suspected of flaunting counterfeit products, they're immediately called out. This is exactly what happened with Rick Ross.
On Sunday (October 5), a photograph of Ross was uploaded on Instagram in which he is seen carrying a Louis Vuitton backpack while also carrying two duffle bags in each hand as he walks towards a private jet. He is also wearing an LV monogram hat, sneakers and silk shorts. In no time, the image was dissected by Instagram fashion accounts which declared his Louis Vuitton outfit and accessories as replicas. According to the official Louis Vuitton account, the duffle bags Ross is carrying costs between $1,900 and $3,000 while the backpack is priced at $3,450.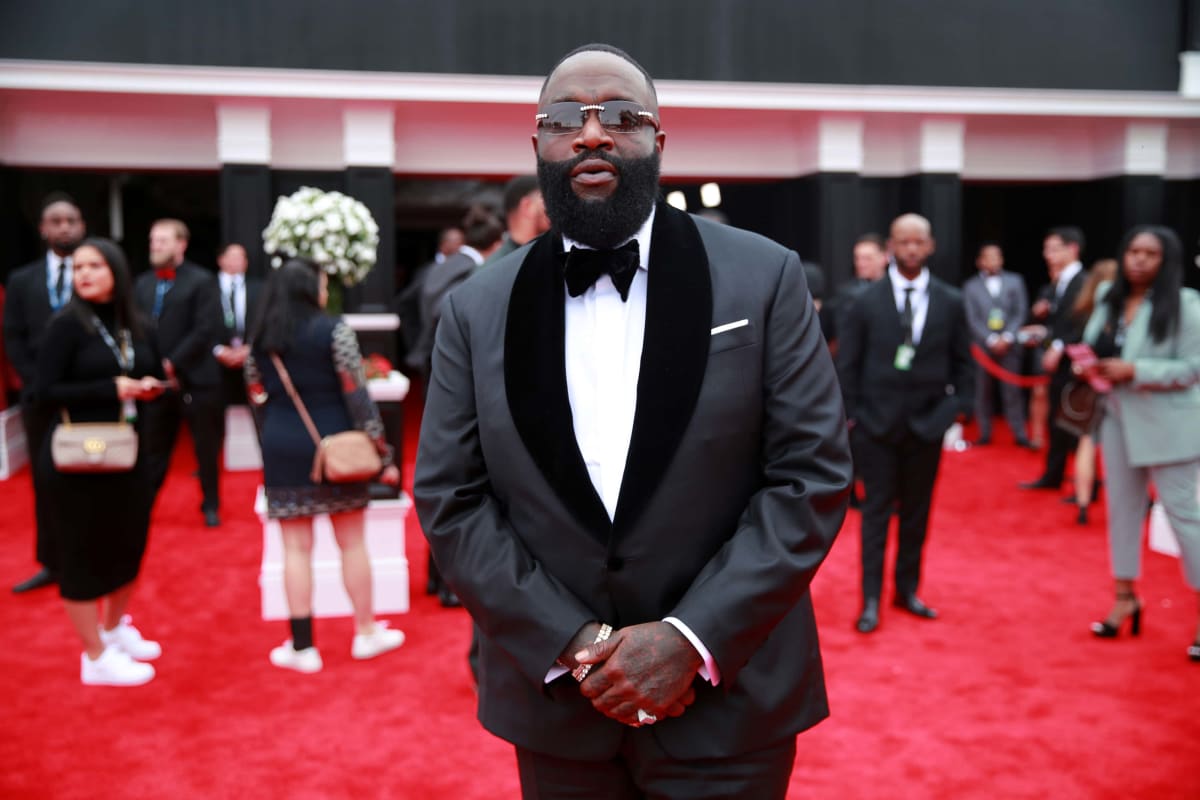 Fans were quick to comment on the Instagram post which was on @theprivatestock page about whether or not Ross' LV products are fake. One user commented, "Wait so this s**t fake?" while another sarcastically said, "Nah bro it's just some custom s**t made for him only." One jokingly wrote, "Atlanta flea market edition," while another attacking Ross said, "He gone explain it away by sayin he bought the samples cuz he rich."
There were some who defended Ross. One commented, "Who cares that man full up... sound like hate," while another wrote, "It's just for travel who cares." Another follower of the page commented on similar lines and wrote, "But why should we give a damn? Is Ross paying any of us? Is Louis Vuitton?"
On the second post by @NotoriousPlug, one user said, "I mean his shorts are custom from a company so they're not supposed to be legit but the rest of it..." Another said, "With all that money, how's man still getting fakes? Don't make no sense." A Ross fan, asking everyone to "chill", wrote, "Custom not fake. Chill," while another, expressing similar sentiments, said, "I rather buy fakes than pay big money for crap clothing. Save my money and use it wisely on better things like investing." Another spoke about financial sense and said, "just think of the money he saved. They only wear that s**t or two times anyways. They can't be seen in the same clothes that would be a disaster." One user, criticizing the Instagram page, commented, "Guess you didn't check the Louis Vuitton website before you posted this huh?"