Who were Irina and Kevin McCarthy? Hero parents died shielding son Aiden, 2, during Highland Park massacre CHICAGO, ILLINOIS: Husband and wife Kevin and Irina McCarthy, both of Highland Park, died in the horrifying Fourth of July massacre, leaving behind their two-year-old son Aiden McCarthy. The death toll in the Highland Park shooting has risen to seven after another victim succumbed to his injuries in the hospital. Six of the seven victims have been identified, including Steve Straus, 88; Katherine Goldstein, 64; Jacki Sondheim, 63; Nicholas Toledo Zaragoza, 78; and Irina and Kevin, both in their 30s.
Highland Park shooter Robert Crimo has been charged with seven counts of first-degree murder for a "premeditated and calculated attack", prosecutors said. Robert E "Bobby" Crimo III faces life in jail. He has been charged with seven murder counts, one for each of the victims he shot dead on Monday's Fourth of July parade, Lake County State's Attorney Eric Rinehart confirmed. If Crimo is convicted, the seven murder counts carry a mandatory life sentence without the possibility of parole. "In the courtroom, we will seek the maximum sentence against this offender. Not because we seek vengeance, but because justice and the healing process demand it," Rinehart said.
READ MORE
Who is Robert Crimo III? Highland Park shooter who killed 6 people uploaded SICK manifesto planning attack
Rejected love and threat of foreclosure: Inside Robert Crimo's life before Highland Park massacre
Who were Irina and Kevin McCarthy?
Irina earned a bachelor of science in finance in 2009, while Kevin earned the same degree two years later, Yahoo reported. Kevin worked at Jaguar Gene Therapy, according to NBC Chicago, and was remembered as a "star employee" with an "incredible work ethic." "Outside of work he was a very proud dad and devoted husband who adored his family," Joe Nolan, the chief executive officer of Jaguar Gene Therapy, wrote in a statement. "We will miss him tremendously."
Michael Levberg, Irina's father, said that Aiden survived because Kevin shielded him with his body. Aiden, found bloodied and alone during the Highland Park shooting on Monday, July 4, was lifted from underneath his father, who was shot when Crimo opened fire. "He had Aiden under his body when he was shot," the father-in-law said," according to Chicago Sun Times.
Irina, an only child, "was the love of my life," her father said. "She was everything." Irina was born in Russia and eventually settled with her immigrant father and mother, Nina Levberg, in the Chicago area. She attended Stevenson High School in Lincolnshire and DePaul University and also worked as a waitress. She later landed a job in digital marketing in the pharmaceutical industry, her father confirmed. Irina met Kevin through her job in pharmaceuticals.
TOP STORIES
This idyllic island is ground zero for the world's MOST SAVAGE shark attacks
Who was Macie Hill? Cheerleader, 8, killed after being struck by vehicle during Fourth of July parade
Aiden was found by Lauren Silva, 38, of Deerfield, and her boyfriend after they heard gunshots while heading to Walker Bros restaurant for breakfast. In the aftermath of the shooting, Silva handed the boy off to a family that was also inside the garage at the time. They took the boy to a hospital and eventually handed him over to the police, following which he was reunited with his grandparents.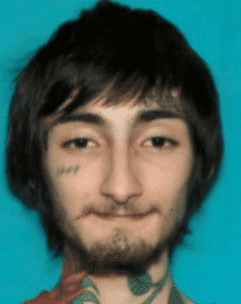 A GoFundMe set up after Aiden was orphaned has been rapidly raising money. "At two years old, Aiden is left in the unthinkable position; to grow up without his parents," the page, set up by Irina Colon, says. "Aiden will be cared for by his loving family and he will have a long road ahead to heal, find stability, and ultimately navigate life as an orphan. He is surrounded by a community of friends and extended family that will embrace him with love, and any means available to ensure he has everything he needs as he grows." At the time of writing this article, $1,842,140 USD had been raised for the $500,000 goal.