Indonesia earthquake: How a heroic 21-yr-old air traffic controller gave his life so that hundreds could survive
With only one plane left to take off, Batik Air Flight 6321, all ground personnel at the airport had fled the area. All except Anthonius Gunawan Agung who stayed behind It is said that real heroes are born in the face of the gravest dangers, and right now the tragic story of 21-year-old Anthonius Gunawan Agung personifies heroism. A major earthquake (and ensuing tsunami) that hit the Indonesian island of Sulawesi on Friday, has already claimed over 800 lives so far. 
At Mutiara SIS Al-Jufrie Airport in Palu, planes lined up to get into the air as the quake struck. With only one plane Batik Air Flight 6321, left to take off, all ground personnel at the airport had fled the area. All, except Anthonius, who stayed behind in the control tower to make sure flight 6321 got away safely.
As 6321 lifted off the ground, Anthonius remained in the swaying control tower watching it climb into the air. Thinking the tower was about to collapse, it is reported that Anthonius leapt from the tower. He died later in hospital.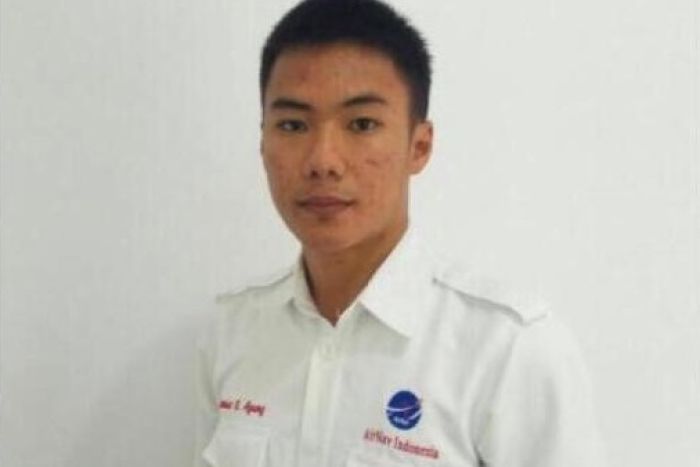 A spokesman for Air Navigation Indonesia, Yohannes Sirait, said the decision may have saved hundreds of lives, Australia's ABC News reported.
"We prepared a helicopter from Balikpapan in Kalimantan to take him to a bigger hospital in another city. Unfortunately, we lost him this morning before the helicopter reached Palu. Our heart breaks to hear about this," he added.
"He gave clearance for this flight, and if he left his post before the plane was airborne, hundreds of people inside the plane might be in danger," he said. It was a selfless act that ultimately cost the 21-year-old his life, the spokesman said.
Meanwhile, authorities fear that the death toll could reach thousands with the country's disaster mitigation agency saying that access to the towns of Donggala, Sigi and Boutong is limited.
"The toll is believed to be still increasing since many bodies were still under the wreckage while many places are yet to be reached," agency spokesman Sutopo Purwo Nugroho said.