'I'll Be Gone In The Dark' Finale Preview: Michelle McNamara had died when EAR was found, did she help at all? The day began with a lull. It was the calm before the storm. On April 21, 2016, Michelle McNamara died in her sleep after her husband-comedian, Patton Oswalt, suggested she take a night to "sleep until you wake up". Her sudden demise came as a huge shock to the McNamara family and all the detectives and researchers with whom she had collaborated to hunt for the Golden State Killer.
Jotting down haunting stories of victims for her posthumous book, Michelle spent days and nights to look for the serial killer-rapist dubbed as the East Area Rapist and Original Night Stalker. HBO's documentary, 'I'll Be Gone In The Dark', portrays her life and sheds light on all the effort she put into the search. Her untimely death makes viewers shudder but leaves one question on all minds: If the Golden State Killer was found two years after her death, how was she instrumental in finding him?
The six-part docuseries also shows Paul Holes, known for his contribution to solving the Golden State Killer case using DNA and genealogy technology. In last week's episode, he said: "​I lost my investigative partner," and hinted on how Michelle was enthusiastic about using the DNA technology to find the rapist's family tree. Finally, with the help of genetic genealogy searching on GEDmatch, investigators identified distant relatives of the perpetrator — including family members directly related to his great-great-great-great-grandfather dating back to the 1800s.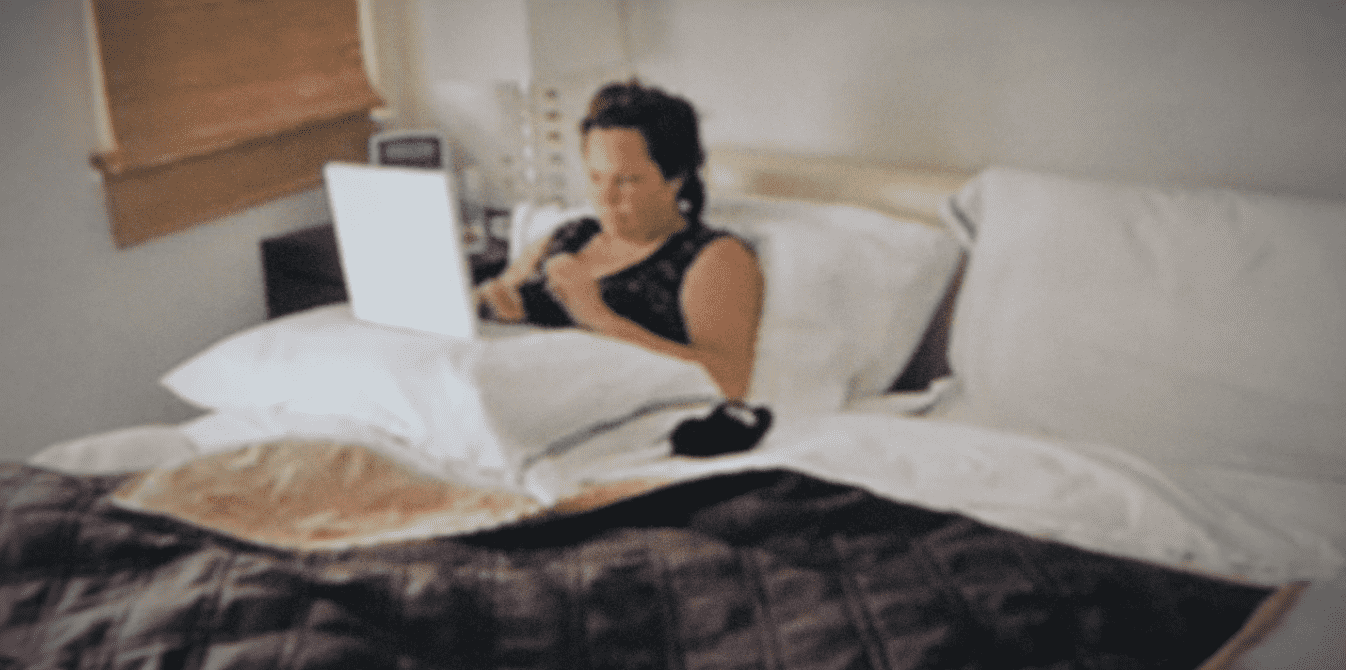 Based on those bits of information, the tree eventually linked to Joseph James DeAngelo who was later convicted and pleaded guilty to multiple counts of murder and kidnapping. According to DNA sequencing, that person had blue eyes and he was also bald. DeAngelo was the perfect match. "It's crazy. After four decades of searching for this guy, we took a piece of DNA evidence from his trash can and it was a 100 percent match to the Golden State Killer," Holes said.
When DeAngelo was caught, Oswalt said, "I wish you would point that camera at Michelle right now and not me." Those hard-hitting scenes stay with you until the end, especially Michelle's 'Letter to an Old Man' and her answer when she was asked how much she thought about him. "All the time, when I climb the stairs to my bedroom, when I am folding my laundry. The truth is: too much," she said. Perhaps, the biggest takeaway from the stellar docuseries is how Michelle's hard work paid off — even after her death — and it is only thanks to her undeterred determination that the victims finally got justice.
Titled 'Walk into the Light', the season finale shows all the victims and their experiences. In an exclusive sneak peek, Gay Hardwick, who with her husband, Bob, survived an attack by the serial rapist and killer in 1978, says, "It is hard for people to understand… how it doesn't go away." Not just that, the rapist's ex-fiancée ​Bonnie Colwell opens up about her experiences with DeAngelo and says how he was violent and forced his impulsive decisions on her. However, the most chilling part of the episode is when his nephew, ​Wes Ryland, sheds light on his experience with the DeAngelo.
"One night, I was sleeping, and I had to turn over. And I remember opening my eyes and I saw a man, or some man, in a ski mask and he was staring at me," he recalls. "I always wondered all these years, who was that talking to me through his teeth? Who said, 'don't turn around, go back to sleep?' I never discussed it with anybody."
The official summary of the episode reads: "As 72-year-old former police officer Joe DeAngelo's arrest unfolds in real-time, chilling facts materialize that illuminate Michelle's prescience in her book's epilogue, 'Letter to an Old Man'. Researcher Paul Haynes and true crime writer Billy Jensen try to learn everything they can about DeAngelo."
"Exclusive interviews with DeAngelo's relatives reveal early family trauma and his double life as a suburban dad and serial predator. His ex-fiancé also details the behavior and warning signs that lead her to end their engagement. Having finally faced their attacker in court, several survivors meet for the first time and gain strength in their shared desire to confront their pain, move forward, and advocate for all sexual assault survivors. When Patton Oswalt, Jensen, and Haynes connect with survivors and McNamara's fellow citizen detective Melanie Barbeau, Michelle's absence is deeply felt."
Directed by Liz Garbus, the final episode of 'I'll Be Gone In The Dark' will premiere on Sunday, August 2, from 10 pm to 11 pm ET/PT on HBO.
Share this article:
Ill Be Gone In The Dark HBO documentary finale preview Michelle McNamara EAR Golden State Killer