Bryan Kohberger lands in Moscow in handcuffs, to be arraigned in Idaho murder case within next 24 hours This article is based on sources, and MEAWW cannot verify this information independently.
MOSCOW, IDAHO: Idaho murder suspect Bryan Kohberger landed in Moscow in handcuffs at Pullman-Moscow Regional Airport. Koherberger agreed to be extradited to Idaho from Pennsylvania in an earlier 10-minute hearing on Tuesday afternoon in Monroe County.
According to Daily Mail, the plane carrying the suspect Pilatus PC-12 jet owned by Pennsylvania Police landed at the airport around Wednesday night, January 3. Meanwhile, it also made a pitstop in Illinois during the journey.
ALSO READ
'Bryan Kohberger is hot AF': Idaho suspect's 'magic skin care routine' has the Internet fascinated
Bryan Kohberger: Idaho suspect's family hide their faces with masks and hoodies as they arrive at court
As soon as the suspect landed in Moscow, he was surrounded by cops as it rolled to a halt following a journey of almost 12 hours. The suspect was seen wearing a red prison-issue jumpsuit topped with a black jacket. Kohberger will be led to the court within 24 hours and shall be formally charged with four counts of first-degree murder and one of burglary. Meanwhile, earlier, he had claimed in the court that he had nothing to do with the slayings of students Madison Mogen and Kaylee Goncalves, both 21, and Xana Kernodle and Ethan Chapin, 20. Furthermore, an entire airport in Illinois was evacuated so that Kohberger could relieve himself. As previously reported by MEAWW, Kohberger was led in and out of a Flightstar at Willard Airport in Champaign. However, eyewitnesses claimed that the plane was refueled before he entered the airport, which was placed under lockdown. All passengers and employees were asked to go out of the airport, and then Kohberger was taken to the plane, and they took off without any incident.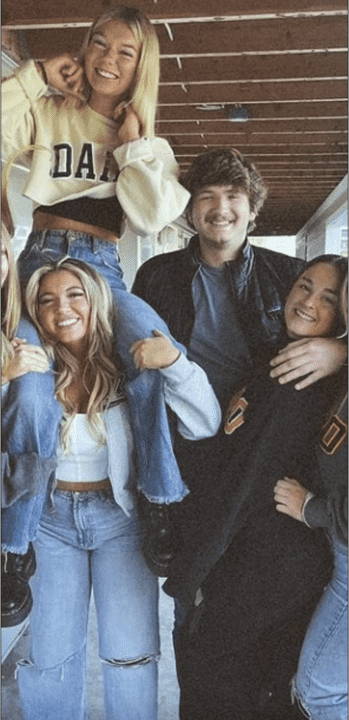 Meanwhile, in an official statement Kohberger stated, "First and foremost, we care deeply for the four families who have lost their precious children. There are no words that can adequately express the sadness we feel, and we pray each day for them. We will continue to let the legal process unfold and as a family we will love and support our son and brother. We have fully cooperated with law enforcement agencies in an attempt to seek the truth and promote his presumption of innocence rather than judge unknown facts and make erroneous assumptions. We respect privacy in this matter as our family and the families suffering a loss can move forward through the legal process," reported People.
Kohberger's lawyer Jason LaBar said, "They [Kohberger's parents] don't believe it to be Bryan. They can't believe this. This is certainly completely out of character, the allegations, and really they're just trying to be supportive with the understanding these four families have suffered loss, so they're sympathetic towards that, and that's why it should remain really private and they don't want to try this case in the court of public opinion. He believes he's going to be exonerated. That's what he believes. Those were his words. He's been very easy to talk to. Actually, he's in a calm demeanor."
Share this article:
Bryan Kohberger lands in Moscow in handcuffs, to be arraigned in Idaho murder case within next 24 hours