Woman shocked after FBI warns her that her 'soulmate' husband chopped up first wife and is wanted for disappearance of second
It was a terrible struggle knowing that I had been married for the last seven months to a man that could have done such terrible, horrific things, said Diane Beasley Ohio: Diane Beasley thought that she had married the man of her dreams. A three-month passionate romance later, the two tied the knot in 1998. John David Smith from Ohio was her soulmate, or so she thought. Smith was but wanted in the deaths of two of his previous wives. In 1999, the FBI had warned her that she could be the third. In a new documentary, 'I Lived With a Killer' on the Crime & Investigation channel, the third wife of the notorious killer revealed her side of the story.
"I was in total, total shock... I did not see anything but love for me through John's eyes," Beasley said on the show, "It was a terrible struggle knowing that I had been married for the last seven months to a man that could have done such terrible, horrific things," she said.
Smith was convicted of killing his first wife and also believed to have murdered his second, although her body could never be found. There were also unidentified skull fragments belonging to a third woman and photos of two unidentified women found by authorities in his possession.
Smith married his first victim when he was 19. Janice Hartman, his childhood sweetheart, tied the knot with him in 1970. The marriage fell apart just four years later and soon after, the woman disappeared. Similarly, he had married his second wife Betty 'Fran' Gladden, who vanished just a year into their marriage in 1991. However, he had told his third wife that he was unlucky in love, adding Gladden had died of cancer.
The grizzly murder had come out when Hartman's dismembered body was found in Indiana in 1980. Smith's brother Michael had known about the existence of the box since Hartman had gone missing. Soon after the disappearance, he had found Smith making a narrow box. Then one day, in 1979, his grandfather had found the cut-up bits of a body in the box.
He spoke to Michael and Smith, following which Smith had taken the box away. Her legs had been cut from her knees and she wasn't identified until 2000.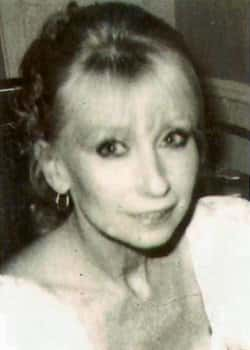 As for Gladden, her body was never found. Prior to her disappearance, she had spoken to her parents on the phone and had not shown signs of anything strange going on. Betty was recovering from a broken right hip at the time. A pin had been surgically inserted to repair the bone. She wasn't able to travel. But after she vanished, he told the family that maybe she had decided to take a holiday. He claimed that she had left him a note saying, "Be back in a couple of days. Feed the fish."
He had then moved to California and married Beasley in 1998. Before his arrest, Beasley said he had rushed home and kicked down the door. "I didn't know someone could be that angry. I remember my heart was pounding out of my chest. The adrenaline starts rushing and you wonder 'Are you gonna be dead?' You know, you wonder 'How's he gonna kill you?'" she said, speaking on the show. But the FBI was waiting, too.
Smith was tried and convicted for the murder of Janice Hartman in 2000 and sentenced to 15 years in prison. He unsuccessfully appealed his conviction in 2002. He is due for parole in December this year from Marion Correctional Institute. Gladden's whereabouts are still unknown.