'I Know This Much is True' Episode 2 Review: Dominic feels shackled caring for his mentally ill twin brother
The Mark Ruffalo-starrer 'I Know This Much is True' in its second episode reveals how Dominic really feels about having to care all his life about his twin brother who is mentally ill A little boy narrates the tale about how he and his twin brother had crossed three state lines to visit the Statue of Liberty. This little boy says he knew something was bound to go wrong in the presence of his twin brother Thomas, and as he had guessed, the day trip ends up giving the other kids in school an opportunity to ridicule not only Thomas but the little boy as well. That is Dominic in 'I Know This Much is True' Episode 2. Thomas had tried to use the bathroom on the bus to pee but gets locked inside because he is not familiar with the unlocking system.
While he panics and tries to open the door, his twin brother Thomas has a resigned look -- as if he knew this was about to happen. When Thomas does manage to come out of the bathroom, Dominic is forced to give up his spot with his friends to sit with his brother. When Thomas refuses to board the ferry because he is scared, Dominic is left behind with his brother as company with the driver. It is since then that Dominic has been feeling suffocated as if he has been locked in a cave somewhere.
This short flashback into Dominic and Thomas' childhood shows us the precedent set in their relationship that carries forth to their adulthood. Dominic cares so much for his brother that his girlfriend feels jealous of this equation. In the previous episode, Thomas had decided that he would sacrifice his hand for God and he did so at a public library. That too, by brandishing a scary looking knife at others who were present at the library leading to a court order leaving him committed to a psychiatric facility of maximum security. Usually, Thomas is taken to a low-security facility that is more like a nursing care home than anything else.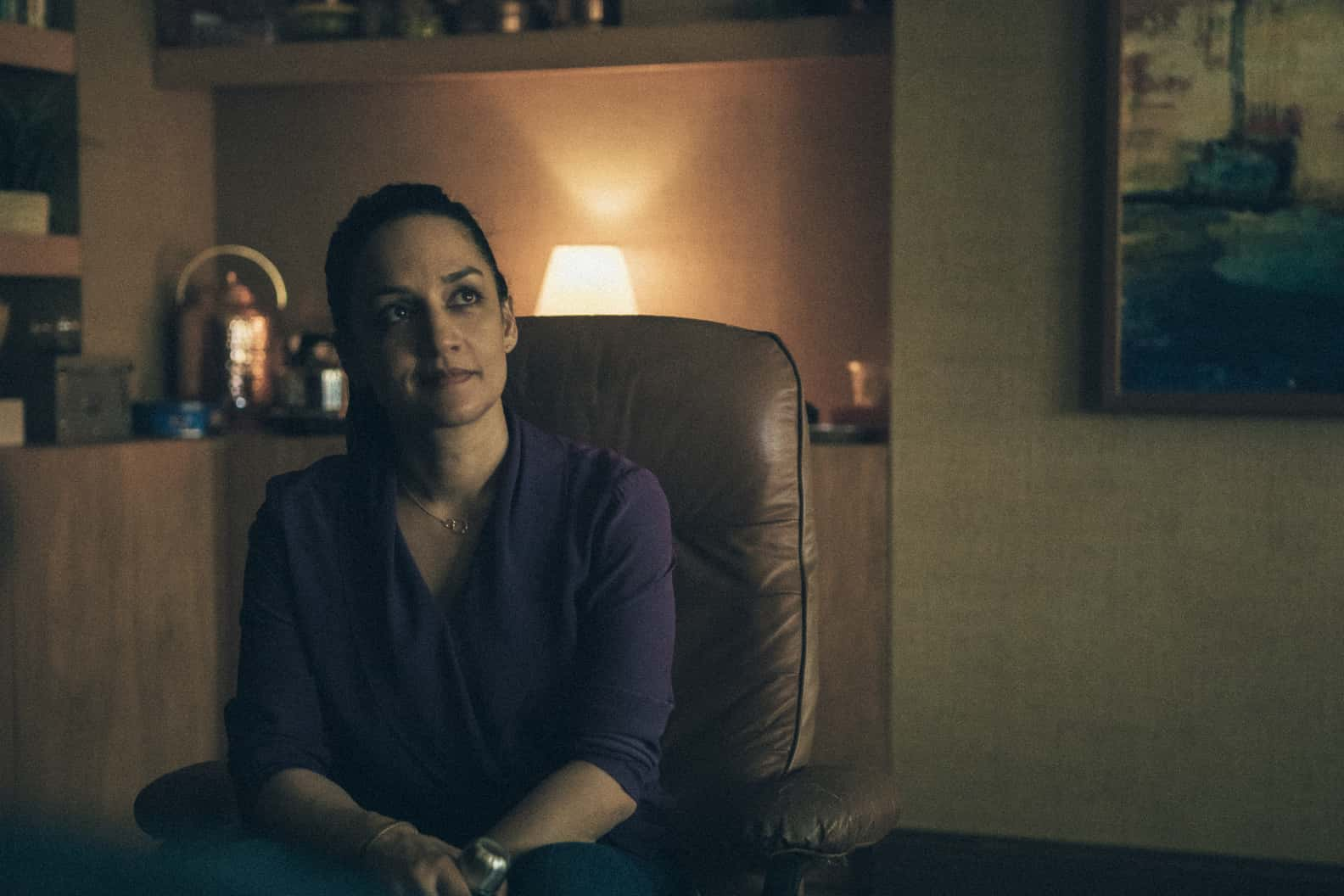 However, due to his extremely violent action, the court has ordered that he be observed by state doctors. Dominic is unhappy about it and he even put up a fight against the cops and the guards of the psychiatric facility. He even got kneed in the b***s for doing so. This is not frisking but police brutality says Dominic's friend and gives him the idea of documenting the same and using it to help Thomas get transferred to his usual facility.
Dominic takes the advice and in the process of helping Thomas, he speaks to a state-appointed lawyer, followed by a doctor Ms. Patel (Archie Panjabi). It is this session that really spotlights the hatred that Dominic has harbored in his heart for his twin brother. He confesses that he always thought that Thomas was a curse, an anchor that dumped him in the sea, giving him enough breathing room to survive.
All the anger that he had buried deep about Thomas, including the time Dominic's daughter had died and Thomas had had an episode. He feels imprisoned in this relationship and voices it finally to himself and the doctor.
New episodes of 'I Know This Much is True' drops every Sunday on HBO.
Disclaimer : The views expressed in this article belong to the writer and are not necessarily shared by MEAWW.
Share this article:
'I Know This Much is True' Episode 2 Review: Dominic feels shackled caring for his mentally ill twin brother